Niki de Saint Phalle and Shen Yuan's "HON"
By Laura Xue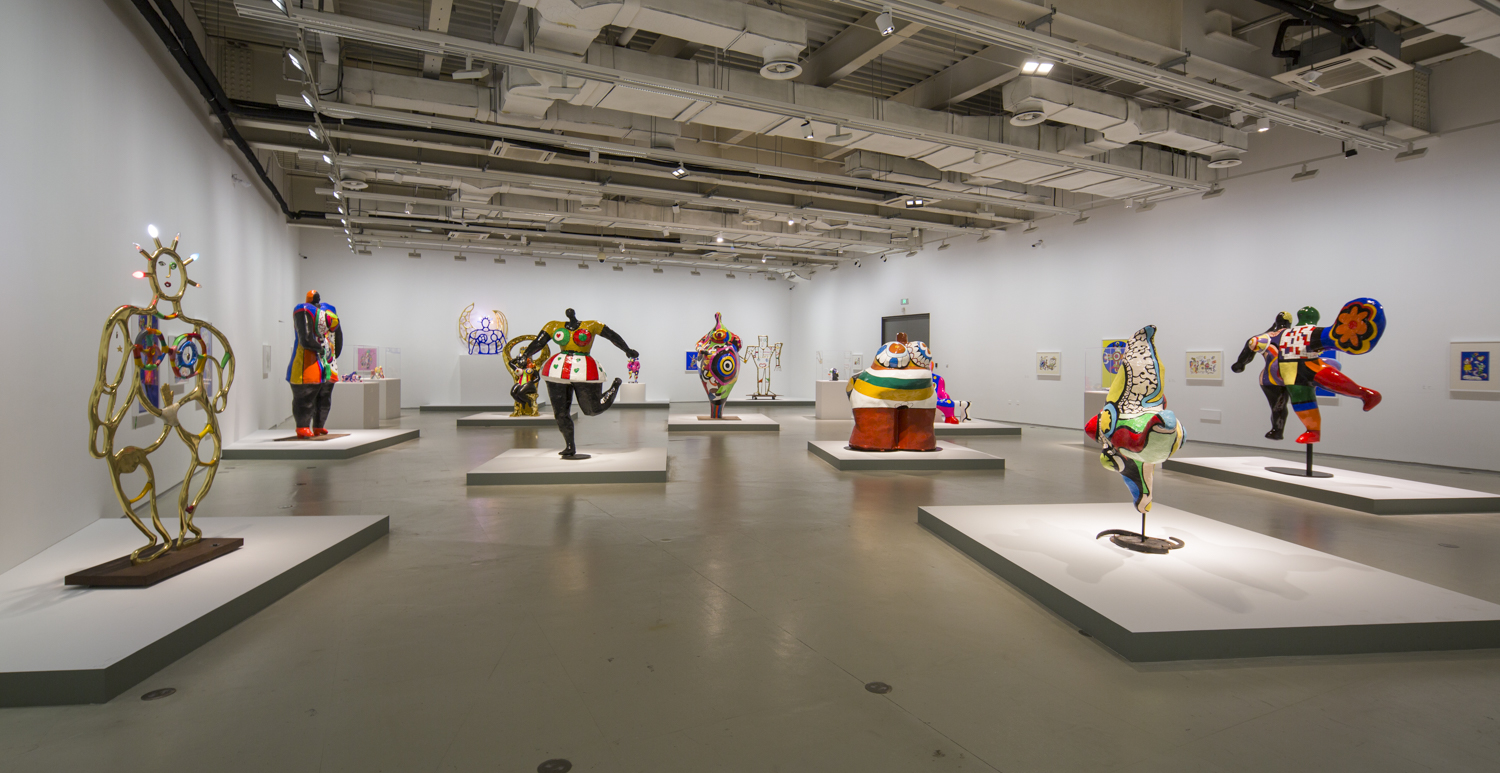 On the second floor of Shanghai's Power Station of Art (PSA), the two-person exhibition "HON" attempted to construct a cross-cultural and -generational conversation between two pioneering artists whose practices have explored gender and the female experience: the late French-American artist Niki de Saint Phalle and Paris-based Chinese contemporary artist Shen Yuan. Curated by PSA director Gong Yan, the exhibition featured more than 65 works by Saint Phalle, including sculptures, works on paper, archival materials and videos, as well as 16 significant works by Shen, dating from her early days in France (she moved there in the 1990s) to the present.
The title "HON," meaning "she" in Swedish, was borrowed from Saint Phalle's 1966 site-specific sculpture of the same name, commissioned by the Moderna Museet of Stockholm and exhibited as HON – en katedral ("She – A Cathedral"). Constructed like an indoor castle with an accessible inside, HON takes the shape of Saint Phalle's signature "Nana" figure—a sculptural, plump female body—but in a reclining posture with legs spread open. Visitors at the Moderna Museet were invited to enter the 23.5-meter-wide structure through an orifice between HON's legs, symbolizing, in Saint Phalle's words, "a return to the womb." Provocative even in the context of Second Wave feminism, HON conveyed Saint Phalle's deconstruction of the inferior, submissive social role of women through her tribute to the female body. As a response, the Chinese title of the PSA exhibition featured the deconstructed Chinese character for "she" (她), separating the left and right radicals. The dismantled character, according to a text written by Shen in the exhibition catalogue, disassembles the fixed gender role of a woman, a theme inherent in the two artists' practices.
Given that Shen and Saint Phalle had never met, Saint Phalle's granddaughter Bloum Cardenas was instrumental in connecting the two artists. In preparation for the exhibition, Shen and Cardenas visited Saint Phalle's Tarot Garden (1998), a sculpture garden located in Tuscany. The visit inspired Shen to transform the platform on PSA's second floor into a "Tarot Garden" of sorts with the newly commissioned installation La Jardin (2018), meaning "the garden" in French. The work is composed of a hollow, six-meter-tall, corset-shaped structure made of steel, mesh net, and barbed wire, in front of a barn-shaped structure with a metal foundation, loaded with plants and fishing nets. Visitors are invited to explore the hollow metal structures, while a hidden camera captures the activity inside the "corset" and live streams the footage on an iPad inconspicuously mounted on the exterior of the structure. The intended effect on visitors of provoking surprise, self-consciousness and the sense of needing to behave with caution when they eventually realize the surveillance serves as a reminder of constant social policing—particularly of women in patriarchal societies—echoing Saint Phalle's call for a reclaiming of one's individual identity in opposition to restrictive, socially constructed gender norms.
Beyond La Jardin, the exhibition was split into four separate galleries, with individual chambers dedicated to either Saint Phalle or Shen—an isolating layout that disrupted the exhibition's attempts to construct a dialogue between the two artists. Furthermore, the inclusion of certain works unrelated to the stated themes presented a major distraction, such as Shen's Classroom Assignment (2011), an installation that criticizes child labor and dangerous conditions in Chinese firecracker factories, featuring an amalgamation of found objects including bamboo chairs, wooden desks, firecrackers and other debris.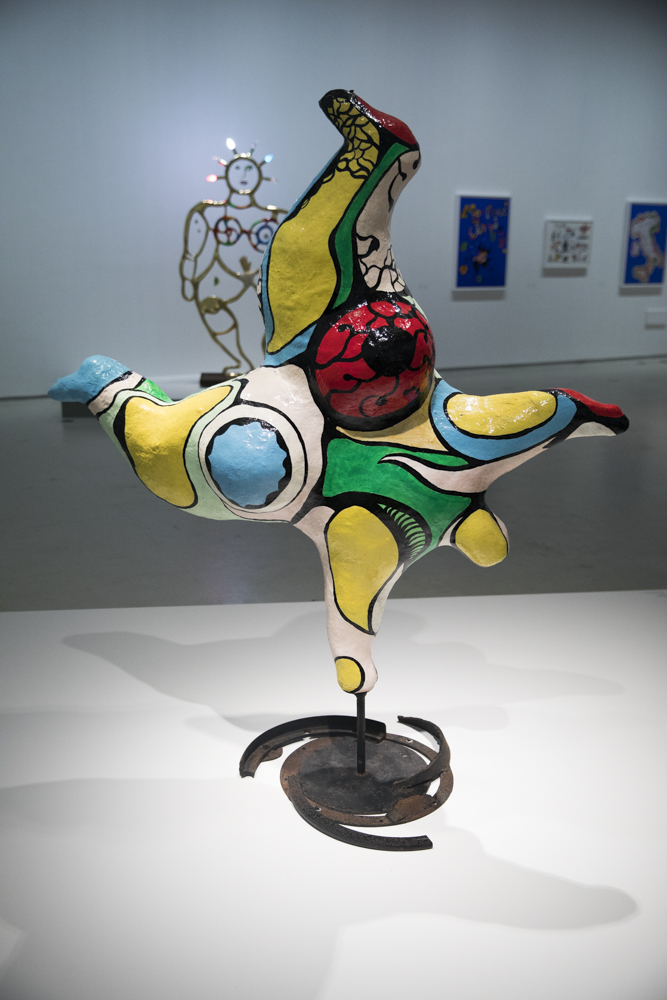 Besides, the expansive spectrum of works, justified by the curator as an attempt to build mini retrospectives for Saint Phalle and Shen, simply exceeded the narrative capacity of one exhibition. Accumulations of Saint Phalle's sculptures and drawings with loose contextualization in the accompanying wall text, which missed significant career turning points, such as the artist's historic collaborations with Swiss sculptor Jean Tinguely, limited the exhibition's ability to act as a retrospective. Meanwhile, although the inclusion of Shen's most iconic works—spanning such wideranging topics as her personal immigrant experience as well as broader social issues—would make sense in a solo retrospective, these works fell out of context when forced to be read "in dialogue" with other thematically unconnected works.
Niki de Saint Phalle and Shen Yuan's "HON" is on view at the Power Station of Art, Shanghai, until October 14, 2018.