"Dumb Type"at Centre Pompidou-Metz
By Edward Ball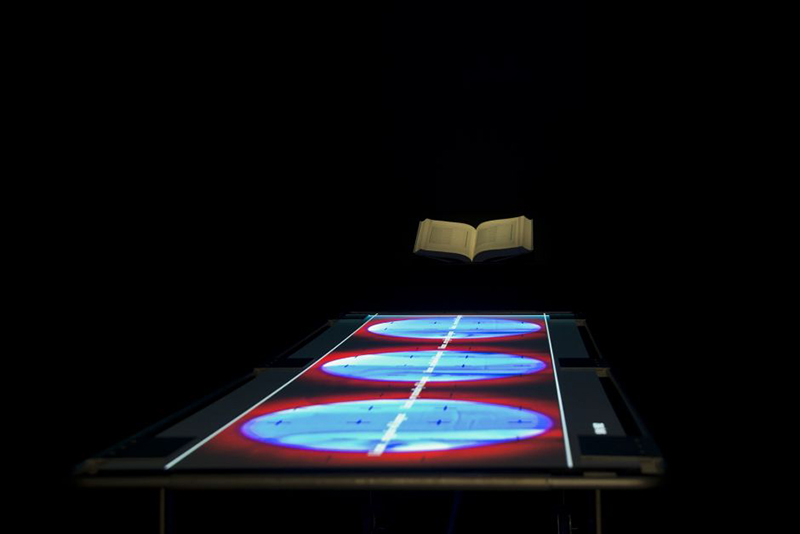 In 1984, a group of students from Kyoto University of the Arts came together to form a loose-knit collective known as Dumb Type. Members included visual and video artists, musicians, choreographers and sound engineers. Together, the assembly of multidisciplinary practitioners developed a form of experimental theater that combined performance and multimedia installation in response to Japan's rapid technological and societal changes of the 1980s and '90s. The group's name pivots on the two-fold meaning of "dumb," asserting both a conceptual and political position. Taking dumb to mean mute, the group sought to remove any trace of intelligible spoken language from their work. For example, early performances saw silent bodies surrounded by fragments of news articles and pop song lyrics—a metaphor for citizens overwhelmed by information yet cognizant of nothing. Their name was also a rally against the social conservatism and "dumb" superficiality of Japanese consumer society at the height of the country's bubble economy.
Presented at Centre Pompidou-Metz as part of a year-long season of programs focused on Japan, the long-overdue, immersive survey of Dumb Type's work comprised five restaged installations by the group, alongside archival footage of their original performances. Despite the collective's anti-conformist philosophy, the exhibition opened with a whisper. The first installation, Playback (2018), is a quietly entrancing meditation on the effects of globalized communication, an earlier version of which was presented in 1989. An interlocking grid structure of twelve turntables whirr and spin, emitting strange, garbled pleasantries at low volume. These speech fragments are of language lessons and typical greetings that were recorded on a data disk and subsequently sent into space aboard the NASA Voyager probe in 1977. The pockets of language ebb and flow, and are intercut with music produced by two early Dumb Type members, Teiji Furuhashi and Toru Yamanaka. Rather than an assault on the senses, the installation's sparseness poetically stages a sense of alienation, arising from the pervasion of digital technology.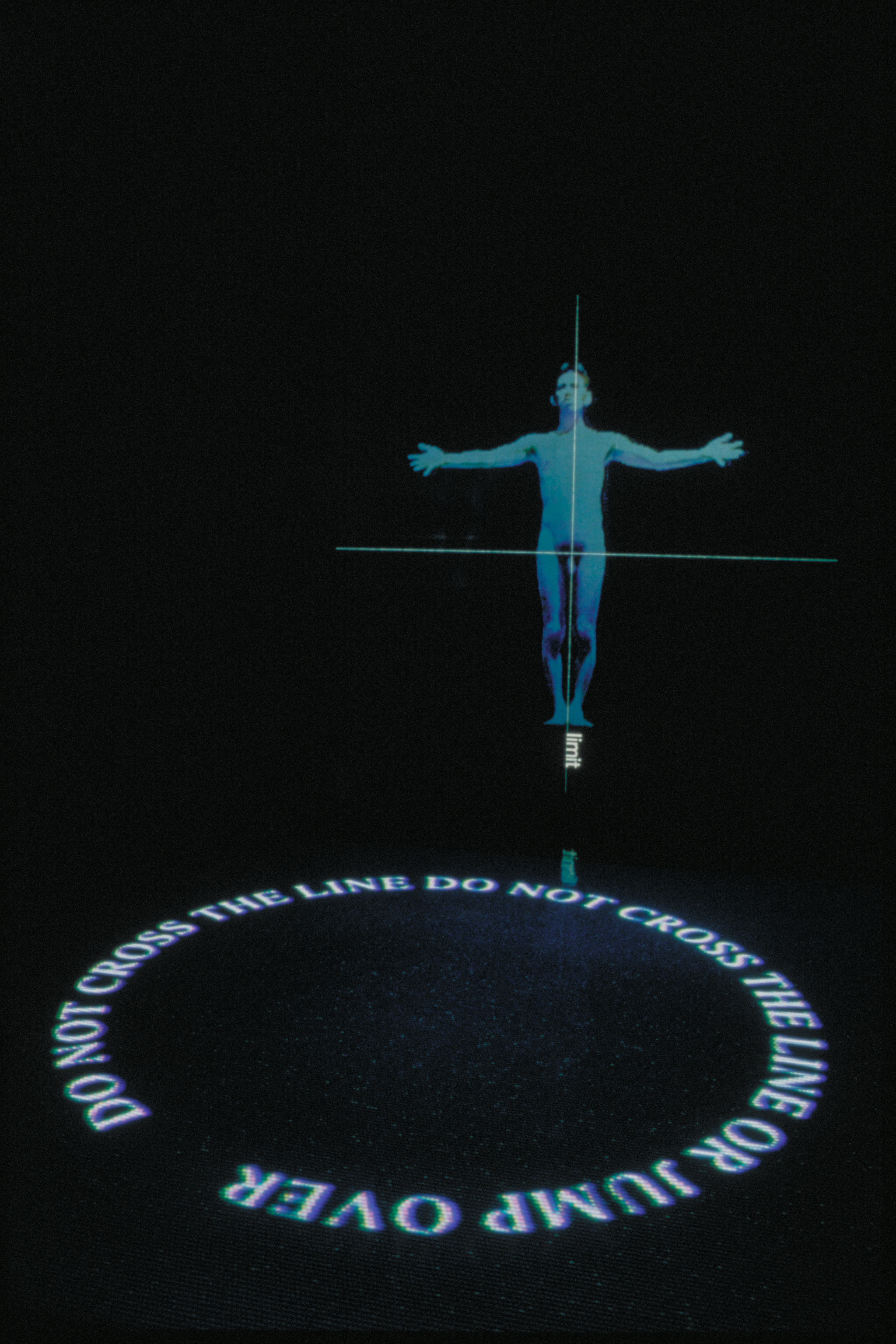 Furuhashi was a central figure in the group's most provocative work, S/N (1994). However, only the multimedia backdrop comprising the words love, sex, death, money and life scrolling past on a totemic video screen was presented at the show. In the original performance, Furuhashi stands in front of this screen dressed as a typical, suited salaryman, with the labels male, Japanese, homosexual and HIV pinned to him. On stage, he would announce his homosexuality and HIV positive status—"I dream of losing my blood"—before changing into drag and performing a lip-sync routine. Furuhashi died in 1995 of AIDS-related illnesses, just one year after the work's initial staging. The artist's act of radical vulnerability is immortalized as a screen; the work, a digital gravestone.
Like other members of Dumb Type—the experimental musician Ryoji Ikeda and artist Shiro Takatani in particular—Furuhashi also created works as a solo artist. His final installation, Lovers (1994), immerses the viewer in loss. Nine projected naked figures slowly pace around the room's four black walls. Their bodies cross and are overlaid without ever interacting. Motion detectors pick up on the visitor's body, which triggers the appearance of another ghostly silhouette. The figure stretches out his arms in embrace, then clutches them to his torso and sinks into the floor. This figure is Furuhashi himself, a digital avatar presaging his own passing. Lovers is the most gaspingly poignant work in the exhibition, and the only piece to be restaged as it was originally shown. More than a powerful meditation on life, death and loss, it also reveals the curatorial difficulty of reconstruction. How to maintain the affect of a performance-installation when the performance has long since finished?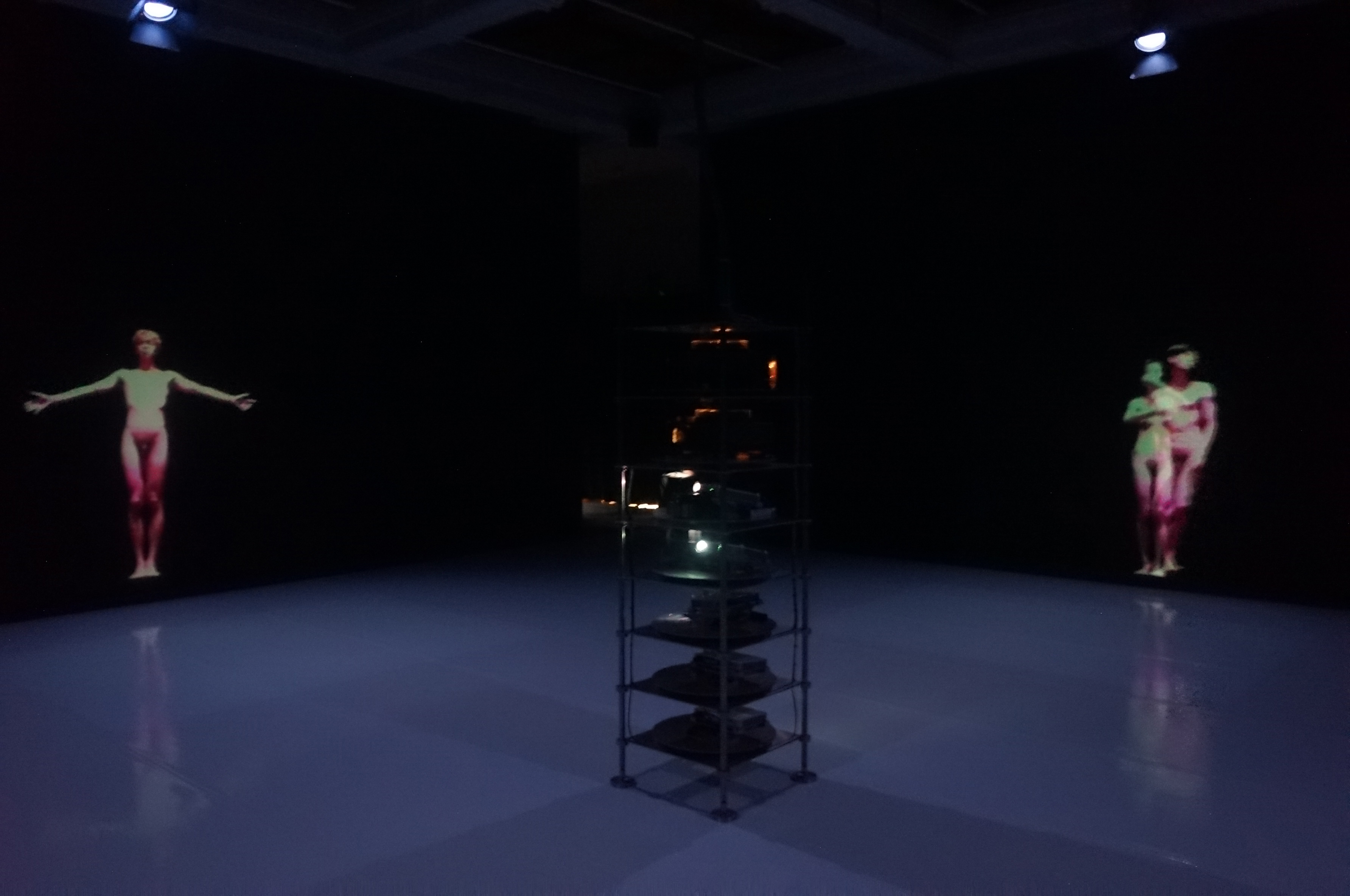 Intentionally or not, each installation presented in the exhibition strikes a melancholic note. The frenetic and messy liveness of Dumb Type's original acts became something else, something rarefied. This is not necessarily a failure of the show, and indeed, perhaps casting performers to reanimate the installations would have been equally ill-fitting. Centre Pompidou-Metz's presentation of the influential group instead evokes the wistfulness of looking back. At the root of Dumb Type's strongly felt political provocations is an existential dimension—an investigation of what it means to be human within a rapidly changing technological landscape. One can't help but wonder—how might Furuhashi have reacted today?
"Dumb Type" was on view at Centre Pompidou-Metz until May 14, 2018.