"The History of Women in Korean Photography I: Women's Photography Movements in the 1980s"
By Taeyi Kim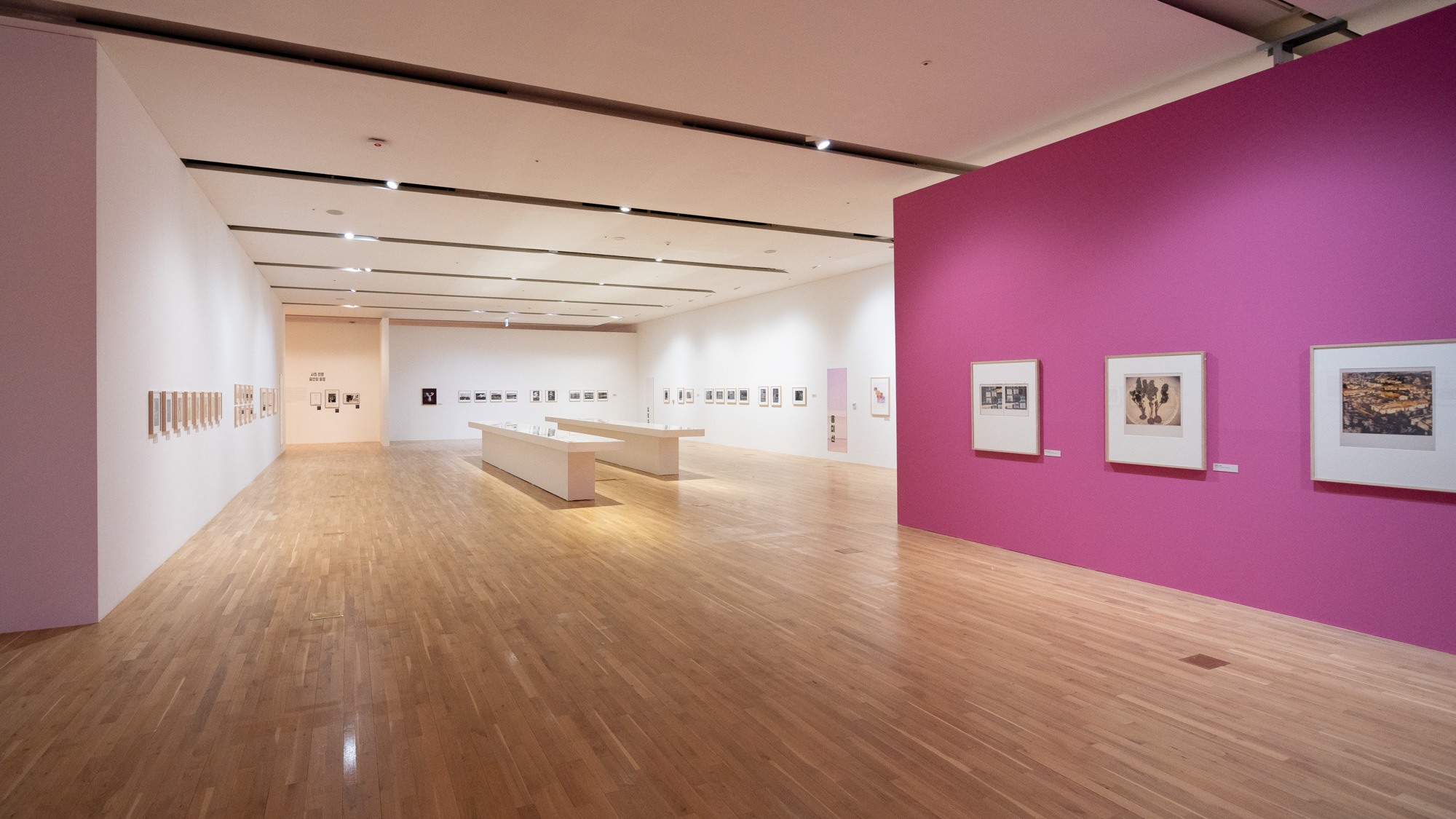 In April 1926, Joseon-Ilbo published an article on the foundation of the first women's photography department in Geunhwa Women's School, declaring in the headline that photography was "An Appropriate Profession for Women." One of the factors behind this belief may have been the narrow sphere of action or absence of physical contact with the subject required by the medium, which adhered to the Joseon Dynasty's strict social mandate that women keep a proper distance from men. More than 70 years later, the Korean Women Photographer's Association mounted an exhibition titled "Women's Bap-geureut" (1999); the term bap-geureut refers literally to a rice bowl and metaphorically to the means of living, casting photography as a serious pursuit that female practitioners depend on for survival.
This ironic shift in the history of women's photography—from a decorous occupation for women faced with limited opportunities to a competitive field where female practitioners have staked their claim—was where Buk-Seoul Museum of Art's (SeMA) Women's Photo Festival both started and ended. Taking over two galleries on the second floor of the museum, "The History of Women in Korean Photography I: Women's Photography Movements in the 1980s" opened with a wall of text alongside a display of printed visual materials that together trace the gradual emergence of women practitioners in the field, from the earliest official documentation, in 1907, of the pseudonymous photographer Hyangwon-dang. So-called archive artists, a term the curators used for the 36 photographers active between the 1900s to the 1980s but unable to participate in this exhibition, were represented by periodicals, posters, and catalogues on square shelves. Each rack disclosed the diverse routes they took to pursue their dream, exemplified by the likes of a 1950s cover by Kyoungja Min for a popular magazine—a domain with a high barrier for women's entry—or the title page of Misun Hong's thesis for her master's degree in photography at Sookmyung Women's University in 1986, a period when Korean universities first opened graduate programs in the field.
This contextual background primed viewers for the next section, dedicated to women photographers at work in the 1980s. Within the short history of photography, the 1980s are of critical importance as the camera became widely available in this period. As the number of female amateur and professional photographers soared, they began to carve out a sphere solely dedicated to the medium, launching publications, exhibitions, and specialized departments in academic institutions. Amid these currents of change, SeMA identified the 1983 "Female Photographer's Exhibition" as a vital turning point. Accordingly, the section highlighted six photographers who participated in that seminal show along with four other pioneers.
Documentary photographer Kim Donghee's Gut-pan (Origin) series (1979–82) stealthily captures a theatrical Gut ritual performed by a mudang (Korean shaman), and a group of Jeju's legendary female divers preparing food for the New Year's ancestral rite—all records of private, regional gatherings of women, witnessed by a woman. A similar sense of intimacy is seen in Portraits of Thirty-six Friends (1981) by Youngsook Park, the founder of Sookmihoe, one of the earliest academic photography circles. The series was prompted by the artist's contemplation of her own identity following breast cancer surgery at the age of 39. Works like Actress Park Jeong-ja, Singer Young Ae Han, and Writer Dalja Shin portray the subjects staring into the lens, with different backdrops and props that pertain to their respective jobs. Park writes in her artist's note that each portrait recognizes how the figure succeeded in realizing their dream, which helped to inspire and motivate Park throughout her dark periods.
Decades after the earliest generations of Korean women photographers fought for their place in the burgeoning field, there is still only scant information on their work and biographies. With this exhibition, SeMA boldly attempted to retrieve a missing brick in the history of Korean photography—a realm dominated by male figures. Curator Yang Hwan Chang's remark at the opening encapsulated the show: "We cannot overlook, but instead must praise the struggle of these women, who fight to ascend to higher mountains in the lonesome, rugged path of photography."
"The History of Women in Korean Photography I: Women's Photography Movements in the 1980s" was on view at Buk-Seoul Museum of Art until September 26, 2021.