Plane and Simple: Genevieve Chua in Conversation with Reuben Keehan
By STPI – Creative Workshop and Gallery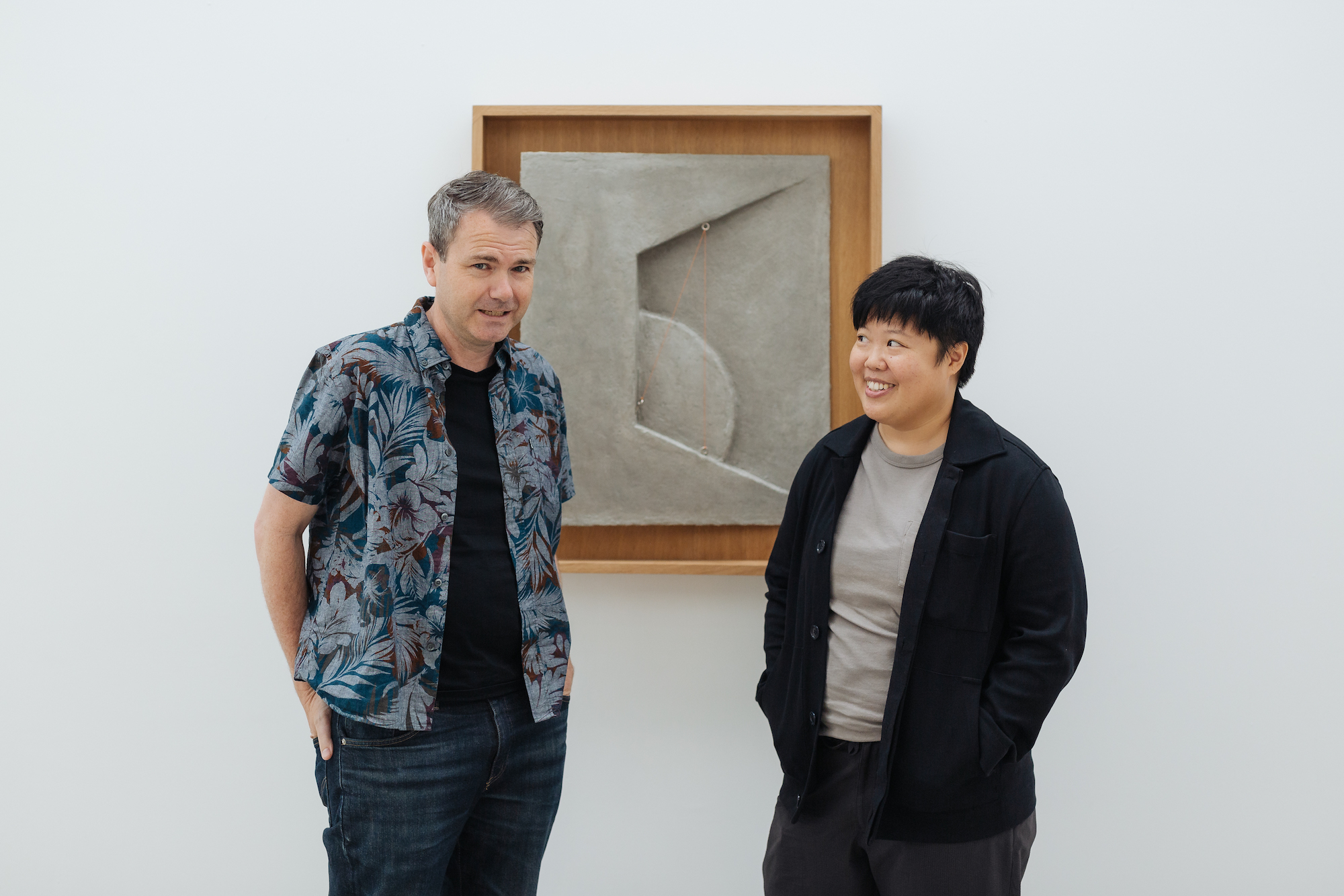 STPI Creative Workshop & Gallery is pleased to present "grrrraaanularrrrrrr," a solo exhibition by leading Singaporean artist Genevieve Chua, curated by Reuben Keehan, curator of Contemporary Asian Art, Queensland Art Gallery | Gallery of Modern Art (QAGOMA).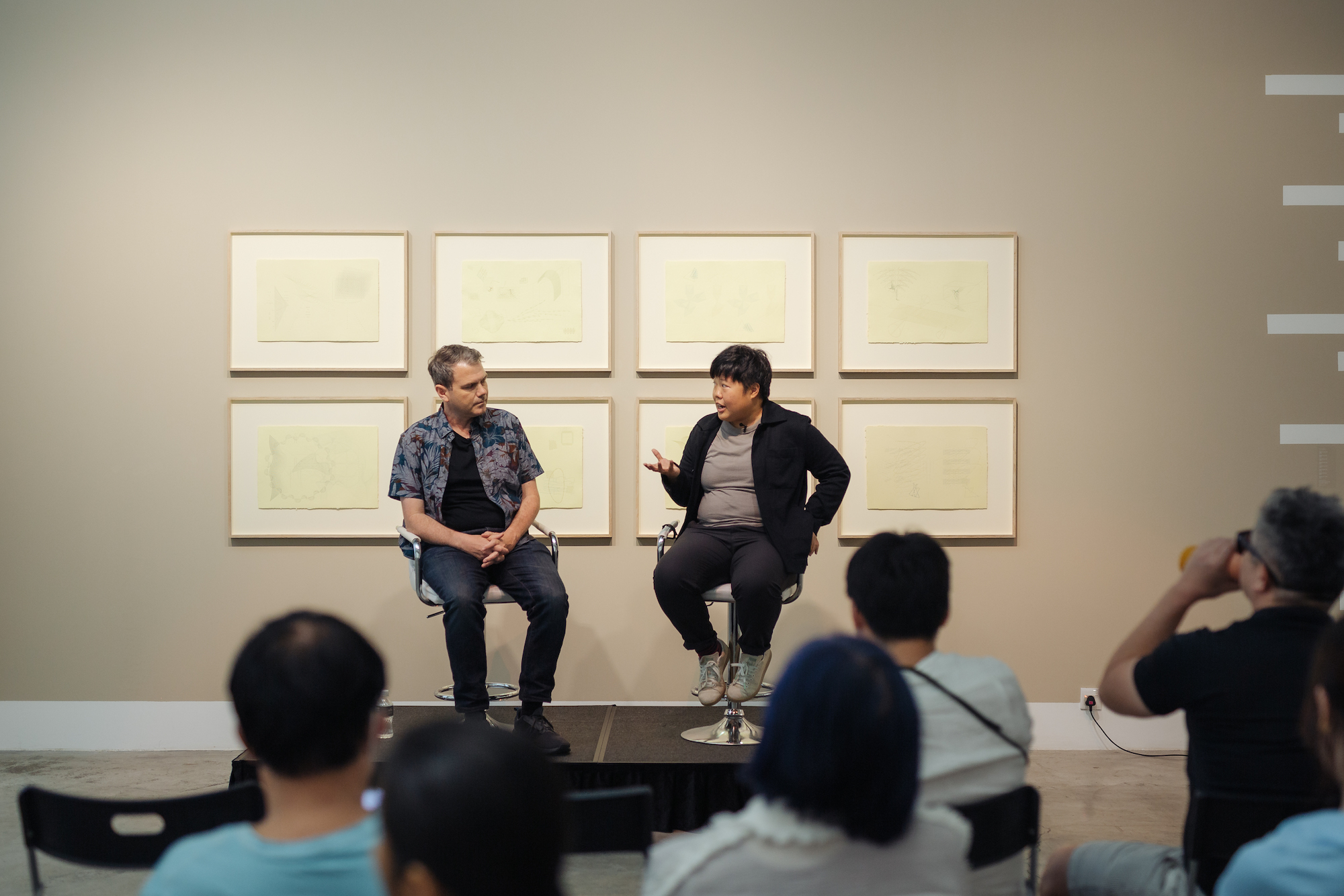 On view from January 14 to March 19, 2023, the exhibition brings together experiments that Chua has conducted while in residence at STPI since 2021. It consists of several bodies of work: series of shaped canvases, sandpaper pieces, and cement constructions, as well as standalone pieces in two-and-a-half dimensions. In this dialogue between the artist and curator, Chua and Keehan discuss Chua's inspiration behind the works, and experimentations with tech and linguistics.
Watch "Plane and Simple: Genevieve Chua in Conversation with Reuben Keehan."
Reuben Keehan Your work is so tightly entwined with linguistics, but there's a concreteness to what you do, so it's not much of a stretch that you've moved toward using cement as a medium. That concreteness, I think, has to do with the fact that your works are insertions into the world. They feel like they're part of the world. But there's also the inspiration for the works, which comes from the world around you.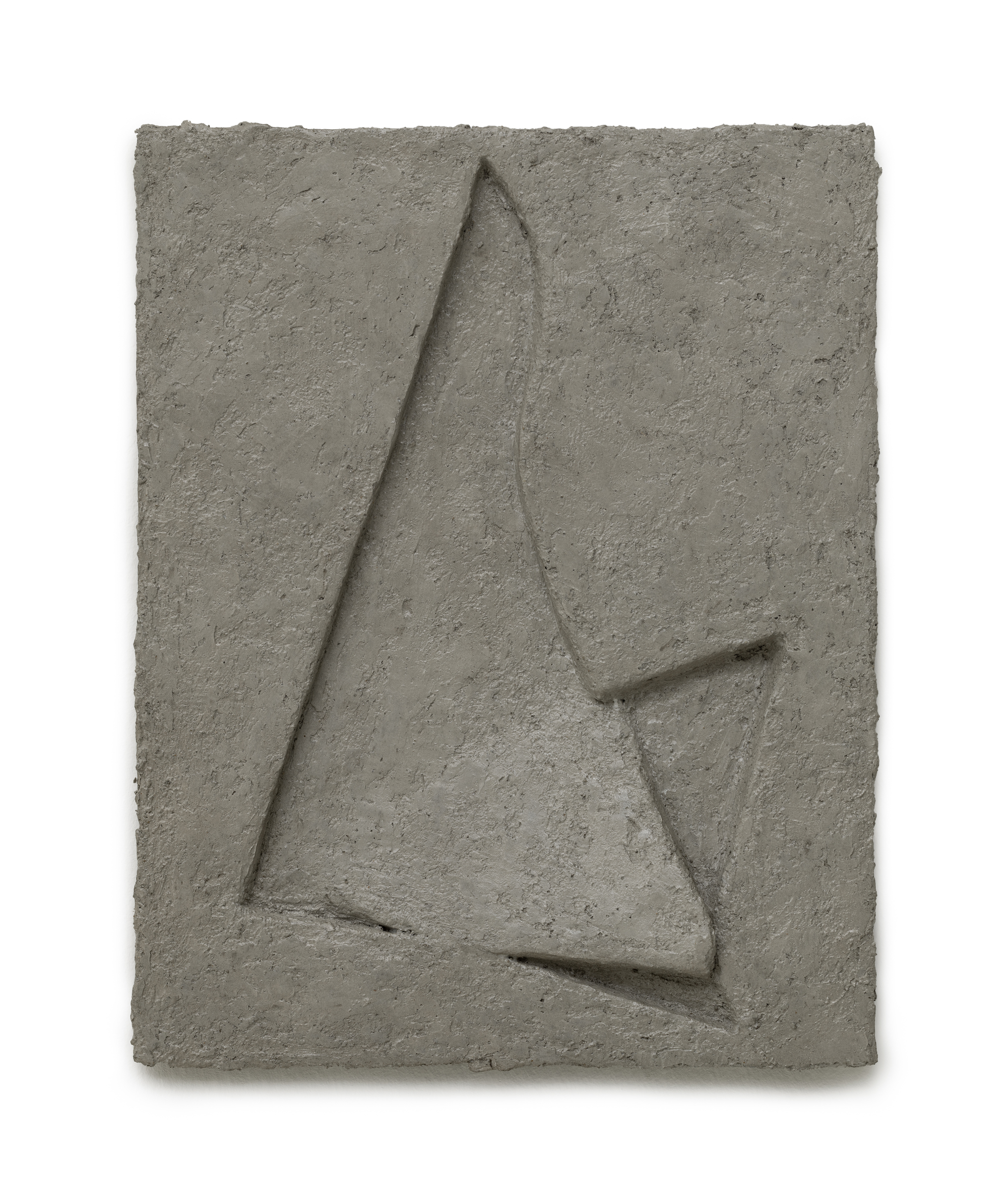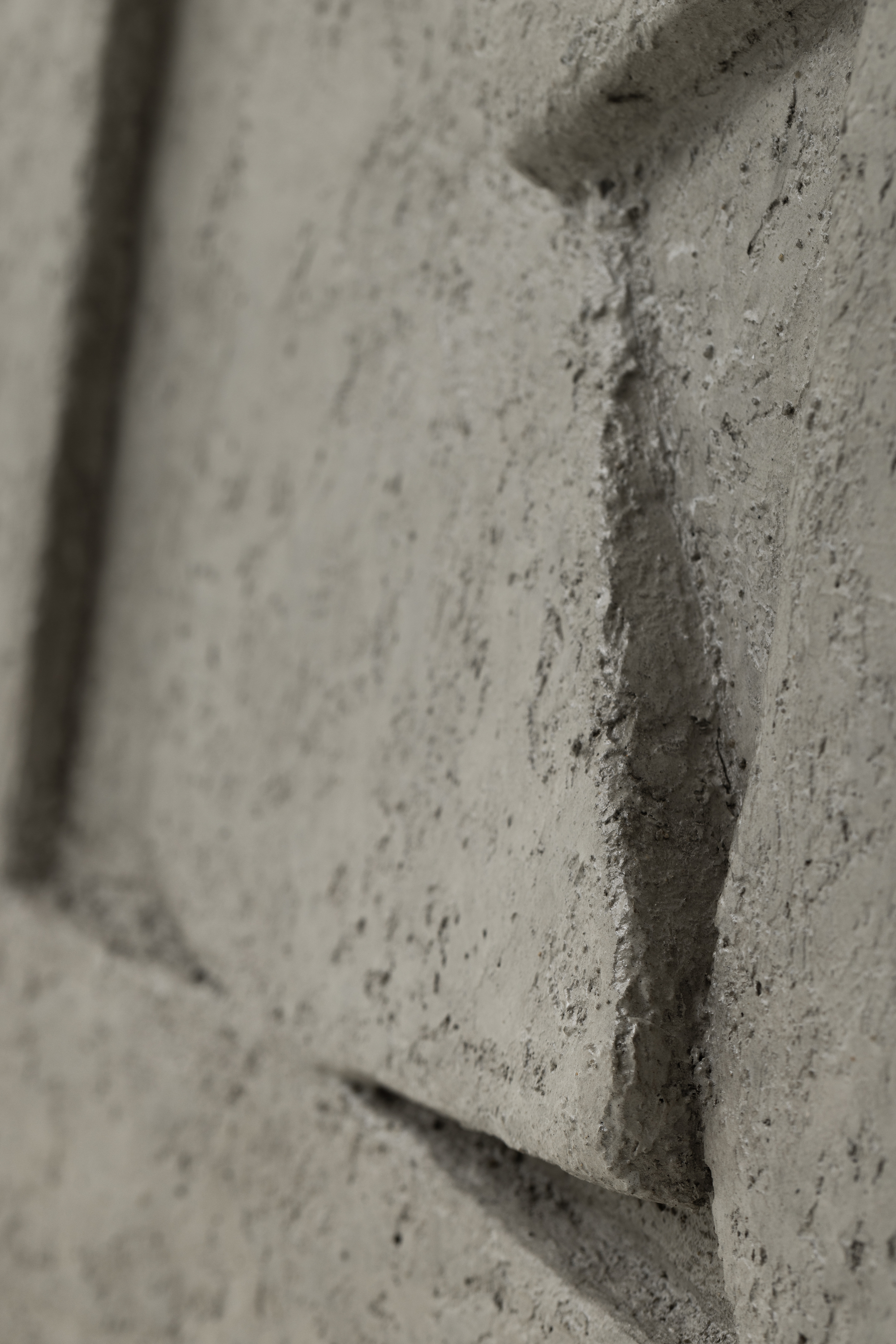 Genevieve Chua As much as Covid-19 seems like a thing of the past, it was really a pivotal point in my practice. I felt, well, since I couldn't go into the studio, let's just take a walk outside, especially when nobody is around. It was the perfect environment to observe architecture without people in it, or, in a sense, observe altered spaces. Some of the altered spaces were where tape prohibited people from sitting in areas that were usually for the community. Playgrounds, hawker centres, or even just a flight of stairs had been taped, which became a line drawing in each space that I would take pictures of and sometimes try to complete.
One of the other things was that, for me, putting pen or pencil to paper seemed quite direct and easy. How do I disturb that process? Perhaps by introducing a device, like the Etch-A-Sketch, which is really counterintuitive and very difficult to play with as a child and even as an adult. How do I make very difficult drawings—drawings that don't have a very graceful curve or a straight line? Let's see what comes of that.
RK That's quite interesting, because I know that you do a lot of your designing in Adobe Illustrator, which is a place where you can sort of play with lines and curves in a really precise and high-tech fashion. As someone who enjoys or embraces precision as an aspect of abstraction, I think it's interesting that you would move back into a space where you can make these really obvious errors, like the Etch-A-Sketch.
GC And we also had a conversation about not just Adobe Illustrator but word processing applications, like Microsoft Word in the early 2000s, where there were annoying interventions in the application that slowed us down, or slowed down the process of making a very sophisticated-looking drawing. In the beginning, I tried to draw guilloché patterns, which are these intricate patterns that you normally see on banknotes. They just seem very complete and symmetrical, but what am I trying to do? I'm not trying to design a banknote. So let's just use these vector paths, replace them with text and consonants, and see what we get. And of course, I was really inspired by concrete poetry. But instead of stringing together a sentence, let's try to do that with consonants, sound words, and onomatopoeia.
RK There's something bodily about that as well. Because when I look at some of the text that's in your works, I don't think much about what it sounds like, but what it would feel like to pronounce it, and the different points in your mouth that your breath hits when you're making the sound of a particular consonant, or even the vibration that you mentioned in a diaphragm as well.
RK There are also the sandpaper-like works, which are prints. So there are roughly two categories of work in the show: the stuff that's produced in your home or your studio, and then the stuff that's produced here, with the STPI Creative Workshop. I think something that the Breezeblocks (a studio-produced series) have in common with these other works is this repetition of shapes.
GC Yes, with the cement screenprints—which are almost like black-on-black prints—they were, for me, drawings that I've always had on my laptop for years and years. It was nice to finally try to resolve them into these small prints.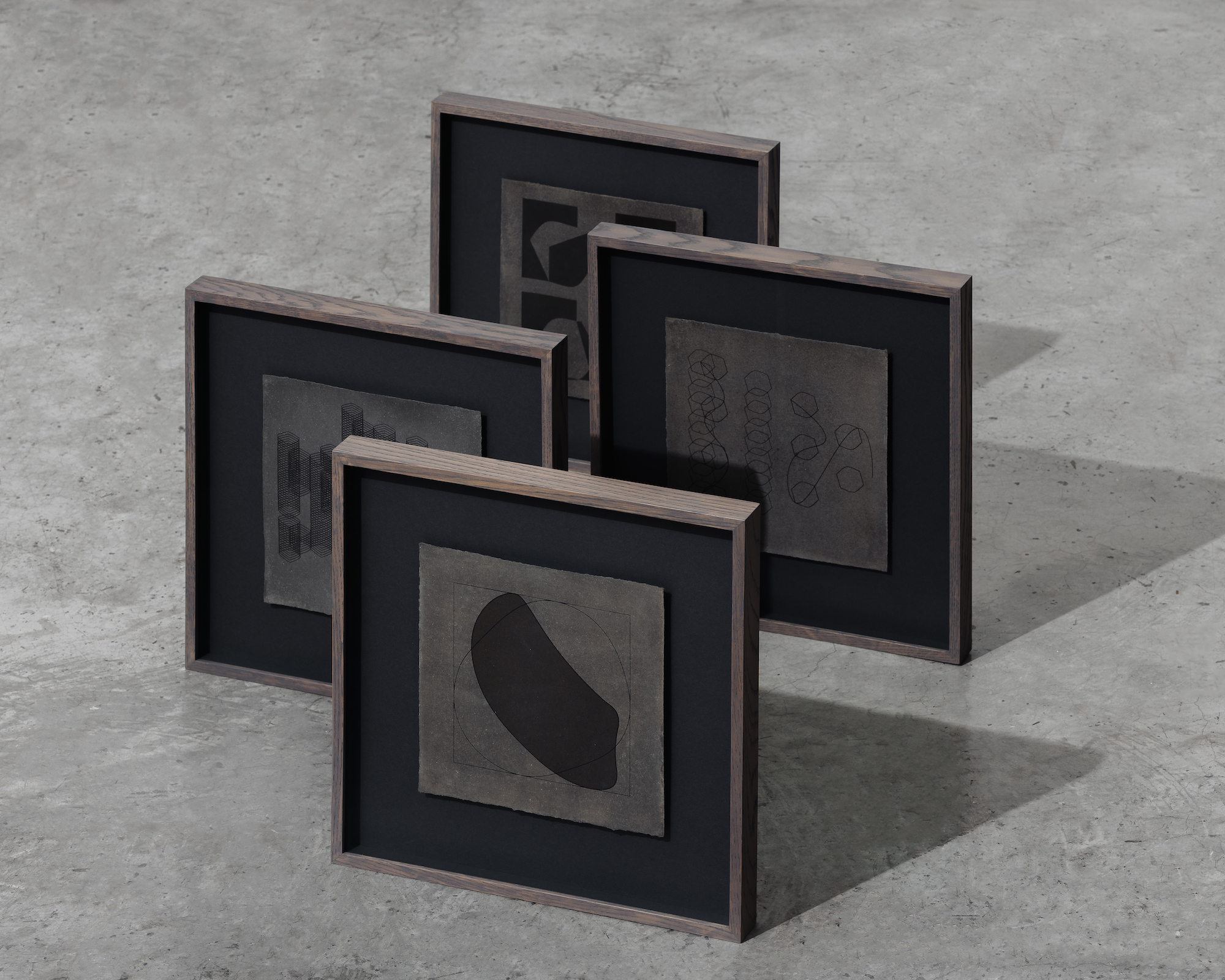 RK There's this interesting materiality to them, too. They are kind of classically sculptural in the sense that it evokes the sensation of touch from a distance. When we were chatting, we talked about running your finger down the page?
GC Yes, running your finger down paperbacks in a bookshop that have UV inks on them . . .
RK Yes!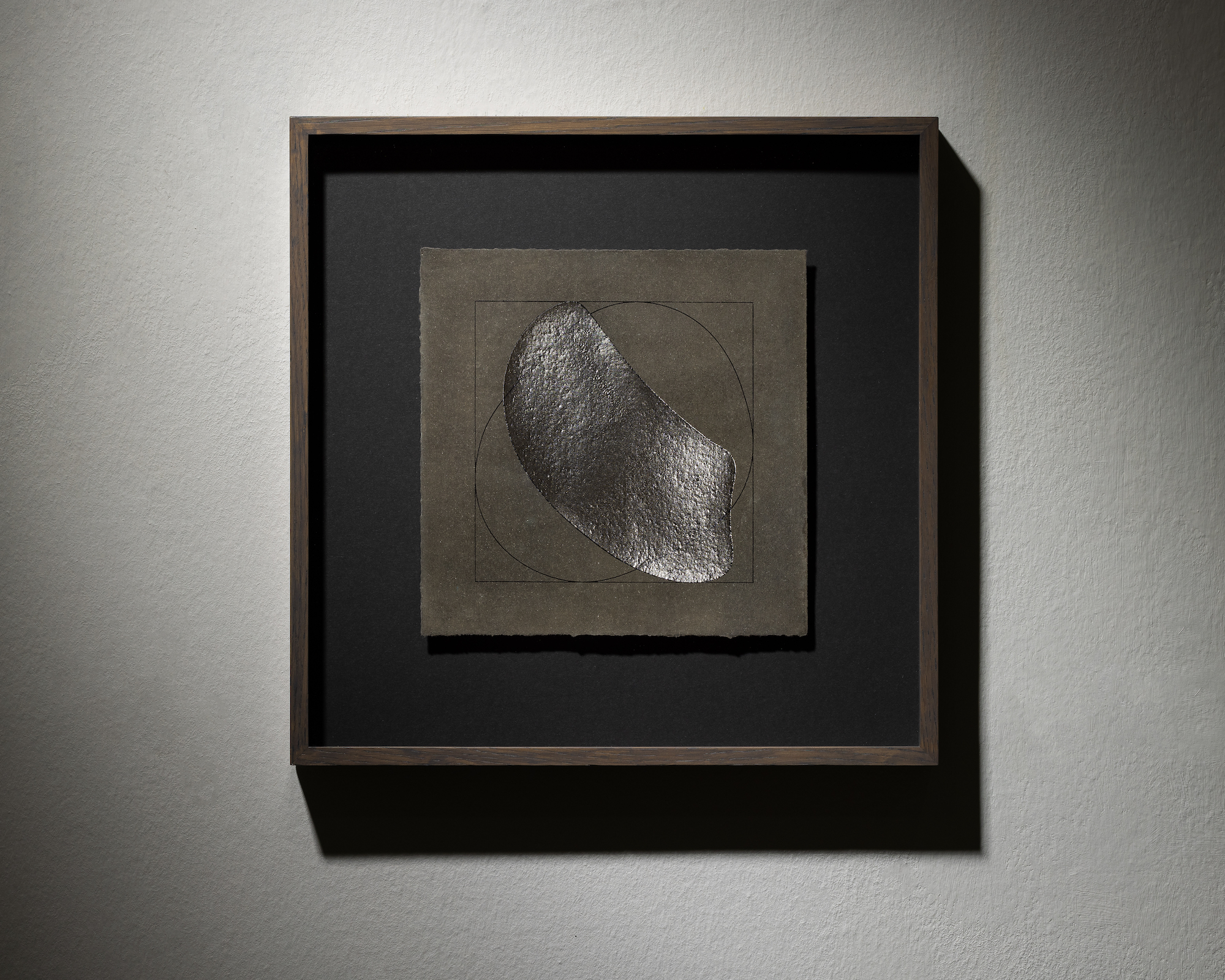 GC There's abrasion and then suddenly it glides, and then there's abrasion again. It's something that I quite enjoyed doing.
The printmakers in the workshop have a very clear understanding of what I need from them when I go now, because I'm always asking them to show me paper that doesn't look like paper, or produce paper that doesn't evoke the word "paper." So show me something difficult. And they do have a secret back room in the corner of the workshop where they have paper stock that were very sorely neglected, because they're quite difficult to print on. So for me, it's like, okay, let's try to mess it up a little bit.
This conversation has been edited for length and clarity.
Genevieve Chua's "grrrraaanularrrrrrr" is on view at STPI Creative Workshop & Gallery, Singapore, until March 19, 2023.
Watch a video of Genevieve Chua' "grrrraaanularrrrrrr" here.
* This post is presented by STPI — Creative Workshop and Gallery.