The Spring, The Basin, and The Pen
By Tong Tung Yeng
What do a 13th-century natural spring, a post-16th-century public monument spraying streams of water, and a steel-tipped pen with an inkwell have in common?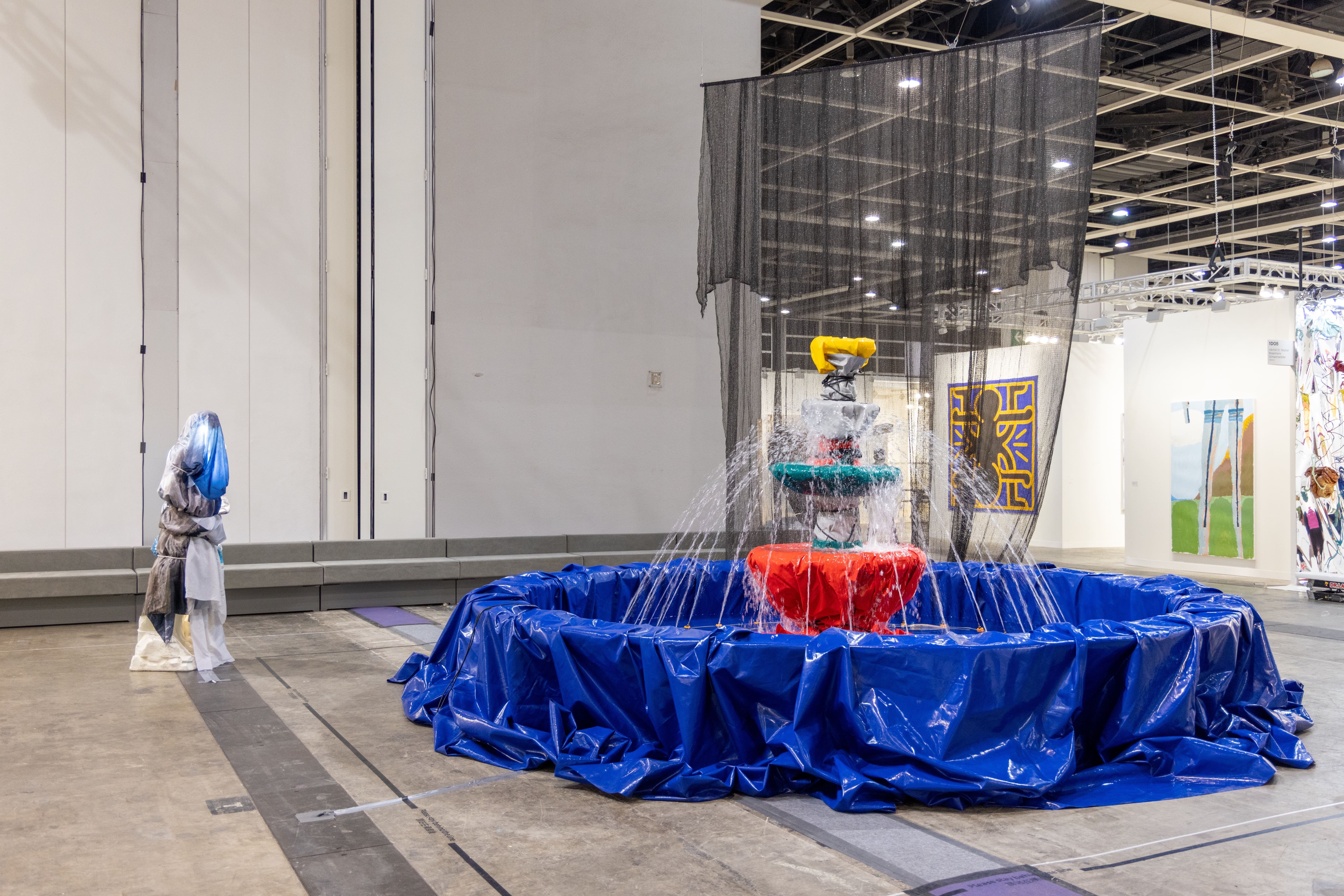 They are all types of fountains.
Some of the earliest man-made fountains (or water basins) were discovered in southern Mesopotamia (modern-day Iraq) and date back to around 3000 BCE. Aqueducts running through the Indus Valley Civilization (3300–1300 BCE) and wood-and-stone wells in fourth-century Chinese households reflect trends of the settlement society, when populations began to take root and grow exponentially, subsequently requiring more efficient access to water.
The English word "fountain" comes from the Latin "fons." Originally referring to a natural water source, it later came to encompass artificially constructed water supplies. This dichotomy between nature and artificiality later evolved into a divergence of the fountain's decorative and practical functions. And artists, often lured by prospects of tension or opposition, have more than once capitalized on imageries and allegories relating to the fountain. Case in point: Marcel Duchamp's 1917 tongue-in-cheek urinal readymade, which parodied notions of classical architectural beauty with bodily functions and apparatuses of excretion.
Unlike ancient springs and wells, today's fountains evoke notions of the spectacle. Symbolizing power and wealth, these mainstays of public squares (sometimes indoor centerpieces of private and state architecture) imbue the spaces they reside in with the mystery of nature.
First constructed for Tate Liverpool in 2007 and recreated at the Louvre Abu Dhabi in 2016, artist-activist Ai Weiwei's Fountain of Light is a reimagining of Vladimir Tatlin's Monument to the Third International (1919)—a proposal for the headquarters of Comintern, an international organization championing world communism. His seven-meter-tall, twisted, steel-and-glass-crystal chandelier mimics the interior furnishings of bourgeois homes envisioned by—though unrealized under—the Chinese Communist Party.
On a more impressive scale was American multimedia artist Kara Walker's 13-meter-tall monument that occupied Tate Modern's Turbine Hall between 2019 and 2020. Fons Americanus was Walker's interrogation of economic prosperity built on colonialism and the 300-year-long Atlantic slave trade.
While not as showy or monumental, Nabuqi's Fountain: Night Garden (2021) similarly deploys the fountain motif to reflect pretentious strategies of statecraft and conditions of suspension amid rapid socio-political changes. Her Fountain continuously sprays water while wrapped in a tarp-like fabric evocative of construction or renovation works, as if unsure of its intended function. The structure is incongruously grouped with other equally anachronistic objects, such as a cyborgian mannequin and images of a natural geyser in Yellowstone National Park beside photographs of urban fountains. Extending from the artist's investigations into the construction of reality, Fountain: Night Garden heightens qualities of showmanship by invoking feelings of absurdity around these water-based structures, which have over time become embedded in our social landscape.
Nabuqi's Fountain: Night Garden (2021) is currently on view through March 25, 2023 at Art Basel Hong Kong's Encounters sector.
Tong Tung Yeng is ArtAsiaPacific's editorial intern.