Burn This Zine
By Nicole M. Nepomuceno
A burnt offering is often perceived as the utmost sacrifice because, unlike other forms of spiritual worship, it is the one that leaves the devotee void of the object completely. After the sacrifice combusts into ash and air, it deserts the material world and exists wholly for the pleasure of the spirits.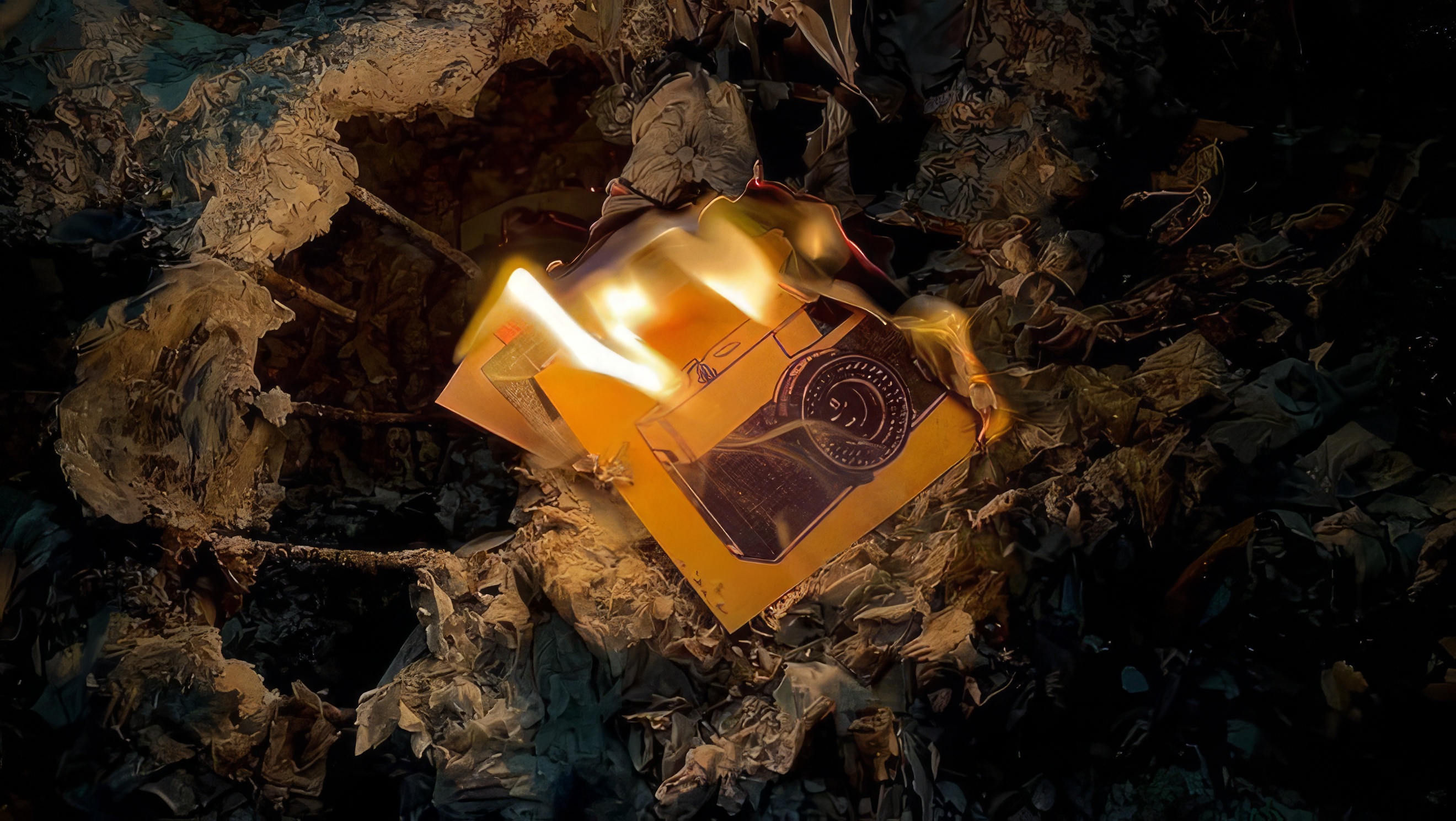 At a Hong Kong zine market hosted by the collective Gwo Bean last November, I stood face-to-face with a zine, the title of which is an instruction: Burn This Zine: A Zine for Afterlife by the Hong Kong-based artist duo Krupa Joshi and Abhishek Desai, collectively known as the Pop & Zebra design studio, which is an unbound pocket-sized publication for the more-than-human. Created as an offering for Desai's late parents, the zine references the burning of joss paper or spirit money in Chinese rituals of ancestral worship, which often take place during the Ching Ming Festival or Tomb Sweeping Day. Apart from mimicking money, joss paper is also folded into shapes that resemble household appliances, fruits, gadgets, and other objects believed to make the spirits' existence in the afterlife more pleasant.
Found images of furniture, clothes, food, and activities that Desai's parents once enjoyed are printed throughout the 42-page zine, from brightly wrapped sweets and a hand of bananas to Japanese photographer Nobuyoshi Araki's book Tokyo Nostalgia (1998). While its content was largely sourced from the illustrations on vintage Asian matchboxes, which explains the grainy images' warm, early 1970s color palette, Joshi and Desai designed the cover by drawing on firecracker packaging from Asia. Their references of visuals associated with conjuring a flame or celebratory combustion extend the sacred connotations of burning, a process that at once produces light and renders an object physically obsolete. The flame becomes the vehicle through which the earthly sacrifice transcends into the otherworldly.
Void of text and created to be destroyed, Burn This Zine also represents the malleability of the zine as an artistic medium. To what extent can we push the definition of this loose term used as a blanket for any independent print matter? Should a line be drawn between art and publications? And if so, where would it be marked? Most zines are approached like books and reviewed by summarizing their textual or visual content, but those with a more conceptual bend, like Burn This Zine, require a more associative and reflective discussion. How would our language change if we approach zines as artworks? Such are the questions that played around my mind when flipping through the zine's loose pages.
Known for their detail-oriented approach, Pop & Zebra has produced numerous small-scale zines—which they design, arrange, and bind themselves—on the experience of living in Hong Kong. With the growing prevalence of artistic practices that outsource labor to uncredited skilled craftspeople or "collaborators," I further find the duo's hands-on and handmade practice a significant reiteration of the importance of artist's own craftsmanship. With this, Pop & Zebra are among the many publishers who make me feel excited about the future of zines.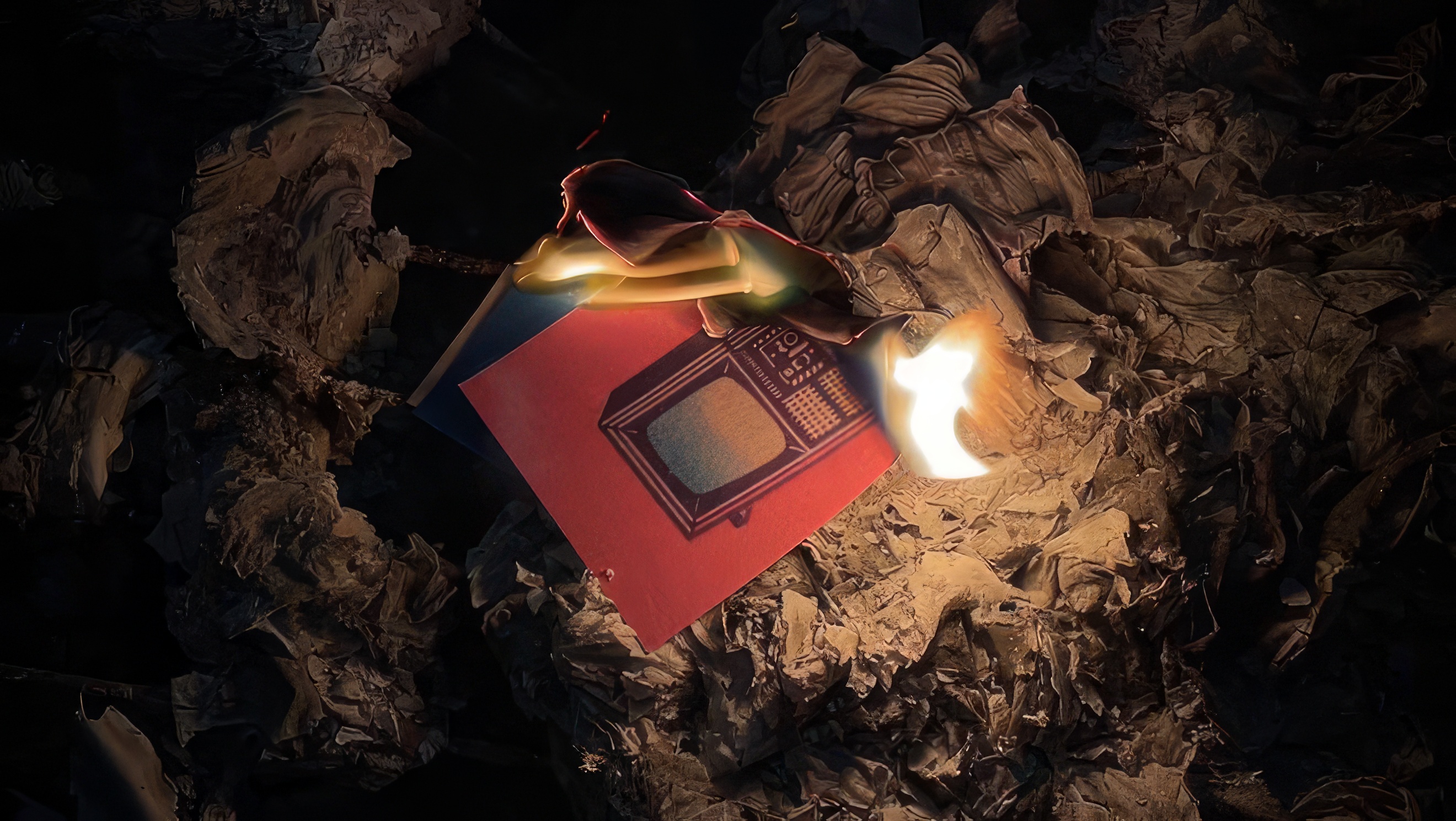 There is an endearing quality in how we have taken it upon ourselves to take care of spirits, albeit many do so in exchange for their blessings. While the practice of religious offering exists just as much to appease the living as it honors the dead, it connects us with those who came before us and activates our memories of them.
Burn This Zine follows a long history of artistic production for remembrance and veneration, the objects of which are imbued with spirituality to occupy dual dimensions. Alive as I currently am, I am not the zine's intended audience, but it made me feel closer to family and friends who have gone sooner toward the next life, wherever and whatever that may be. The zine sits on my desk, intact and unburnt. Once this text has been published, I will do as it tells me and set the zine to flames.
"Zine Review" is a column on underground, independent print matter.