Shows to See in Taipei, May 2023
By The Editors
MAY 10–JUL 29
Joyce Ho: "Counting"
TKG+
Taiwanese multidisciplinary artist Joyce Ho brings her search for harmony into this two-part installation. "Counting" consists of an evenly lit white-cube space where order and rhythm prevail in sculptures incorporating domestic objects, and a black-box room. The darkened space features rhythmic beats and eight non-synchronous screens playing the Vera X Diary (2023), a video of an actor inserting herself into vacant spaces of the home. Between these two spaces, visitors find a place for themselves, like Vera, as sense of unity and harmony unfolds.
MAY 6–JUN 17
Ou Jing-Yun: "The end of illusions"
Project Fulfill Art Space
Taipei-based painter Ou Jing-Yun conjures dream-like sequences by integrating creatures and flora from real and imagined worlds. The exhibition "The end of illusions" features nine new oil paintings revolving around the theme of wilderness. Since his last solo exhibition three years ago, Ou's paintings have become more geometric, depicting fragmented scenes inspired by German astronomer Johannes Kepler's view of the universe.
MAY 10–JUN 21
"Daily Pictures"
Each Modern
Observation of the everyday is at the heart of "Daily Pictures," an exhibition curated by Alex Jen. The exhibition features photographs, films, sculptures, and paintings by artists from China, Taiwan, Hong Kong, Switzerland, and the United States, who all interact with the American diasporic context. The works engage with understanding history's broader trends through small and localized views of life at home or in the studio.
MAY 6–JUL 16
Su Hui-Yu: "Trio Hall"
Museum of Contemporary Art (MOCA) Taipei
Taiwanese multimedia artist Su Hui-Yu is best known for his provocative and campy video installations. At MOCA Taipei, Su has produced a site-specific film and installation project based on the "Xan Ting" (three halls) movie genre prevalent in late 1970s Taiwan. These films used three different settings—the living room, dining room, and disco clubs—to reflect local escapist desires during the martial law era (1949–87). Su transforms the galleries into a TV production set where members of the public can watch or participate in the initial stages of a film.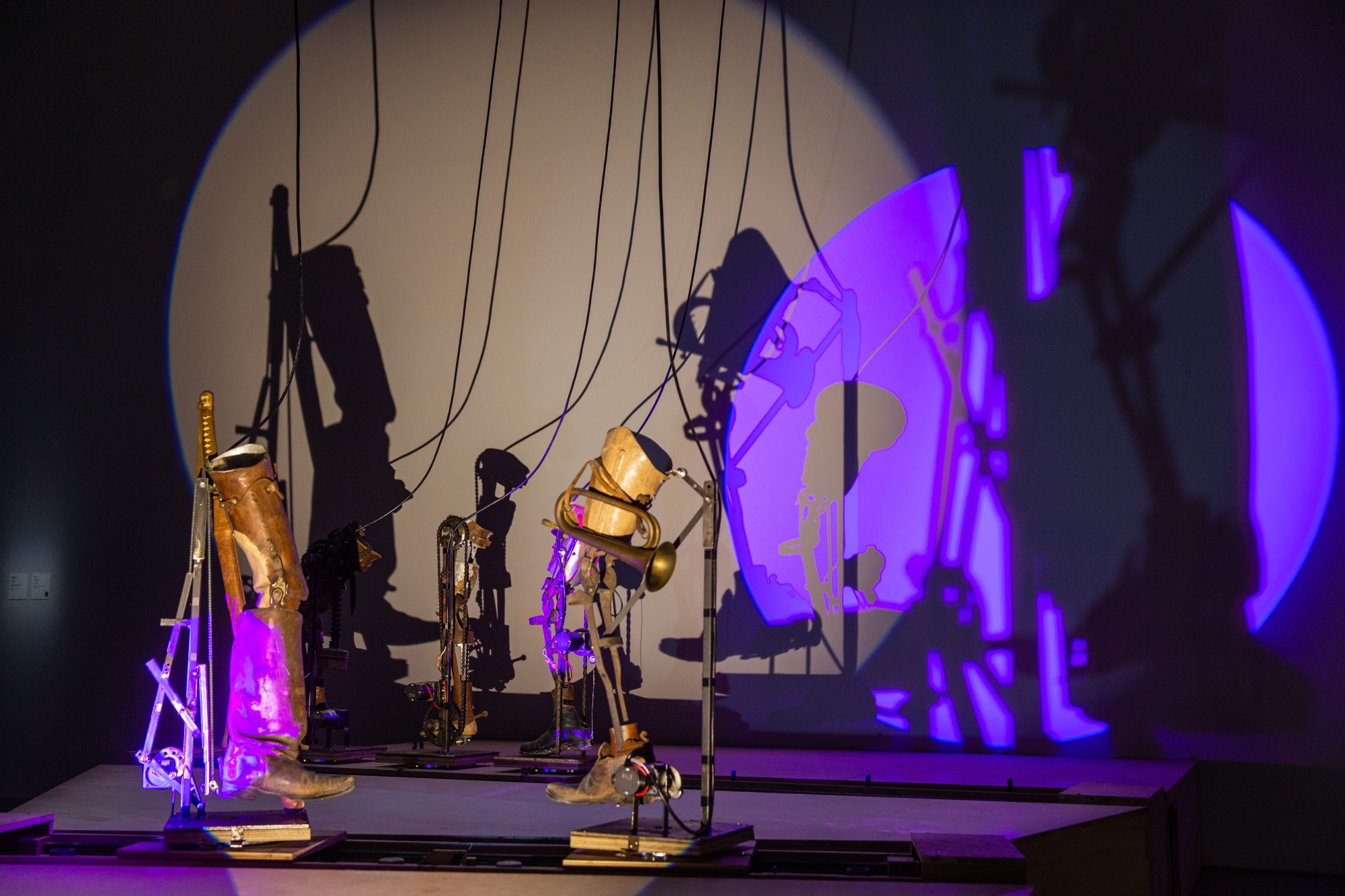 MAR 25–JUN 25
Kao Chung Li: "Re-present"
Taipei Fine Art Museum
Photographer, filmmaker, animator, and media-archaeologist Kao Chung Li has been an avid researcher and collector of image- and time-capturing objects (such as photographs and records) for 40 years. The Chinese title of his ongoing solo exhibition translates as "life determines consciousness," and is inspired by philosophers Karl Marx and Friedrich Engels' views on historical materialism. Through Kao's handmade audiovisual mechanical devices, the show examines the history of audiovisual technology in an era of technocapitalism.
Subscribe to ArtAsiaPacific's free weekly newsletter with all the latest news, reviews, and perspectives, directly to your inbox each Monday.