Coronaviewing, Part 4: In Time for the Third Wave
By The Editors
In cities across Asia and the Pacific, from Melbourne to Hong Kong to Tokyo, a second or third wave of Covid-19 is back in town, thwarting plans, and for many, leaving extra screen time. Fortunately art producers, museums and galleries, and other online platforms are continuing to run their web-based projects. In the latest edition of AAP's Coronaviewing blog, editors share a selection of short films and online exhibitions in which artists take on questions that go deep into alternative histories, mythologies, and virtual realities to explore themes ranging from sporting achievements to the fundamentals of what it means to be human in this era.
Tuan Andrew Nguyen, "The Boat People"
A mythical wander into the unknown, Tuan Andrew Nguyen's 20-minute-long film, The Boat People (2020), tells the story of five children drifting at sea who land on a deserted island populated only by relics and religious objects. Accompanied by a pulsing, lively soundtrack of percussion instruments, Nguyen envelops viewers in this moving fable of transformation, compassion, and humanity. 
Kim Heecheon, "Lifting Barbells"
Amid a pandemic defined by digital connections, Kim Heecheon's Lifting Barbells (2015) presents an alternative perspective on distance and alienation in the internet era. In the 21-minute black-and-white video, presented by the Istanbul Biennial as part of its weekly screening program, Kim reimagines virtual distance as physical weight and explores the divisions between life and death, and the real and the artificial in a digital world.
Bani Abidi, "An Unforeseen Situation"
An Unforeseen Situation (2015) is the first of four films that constitute "Filament," a month-long online exhibition from Experimenter gallery of Bani Abidi's works. Viewable until July 20, the short film is a recollection and retelling of the mass events hosted by the Punjab Ministry of Sports in 2014, during which multiple world records were broken by Pakistan. 
DEMO Contagion
The virtual moving-image festival borrows its name from the current Covid-19 crisis. The online platform contemplates the concept of "contagion" and the precariousness of human existence through a series of screenings, newly commissioned projects, and virtual experiences. Each work is presented individually and is only be available for a limited time.
Streaming Museum
The online platform curates multidisciplinary and diverse programming, showcasing existing works by renowned artists such as Andy Warhol as well as Norwegian artist Anne Katrine Senstad, plus examples of its own creations. Its latest showcase "SOMEWHERE OR INBETWEEN," by London-based artist Marty St. James, explores the dark undercurrent of human existence through video installations and short films.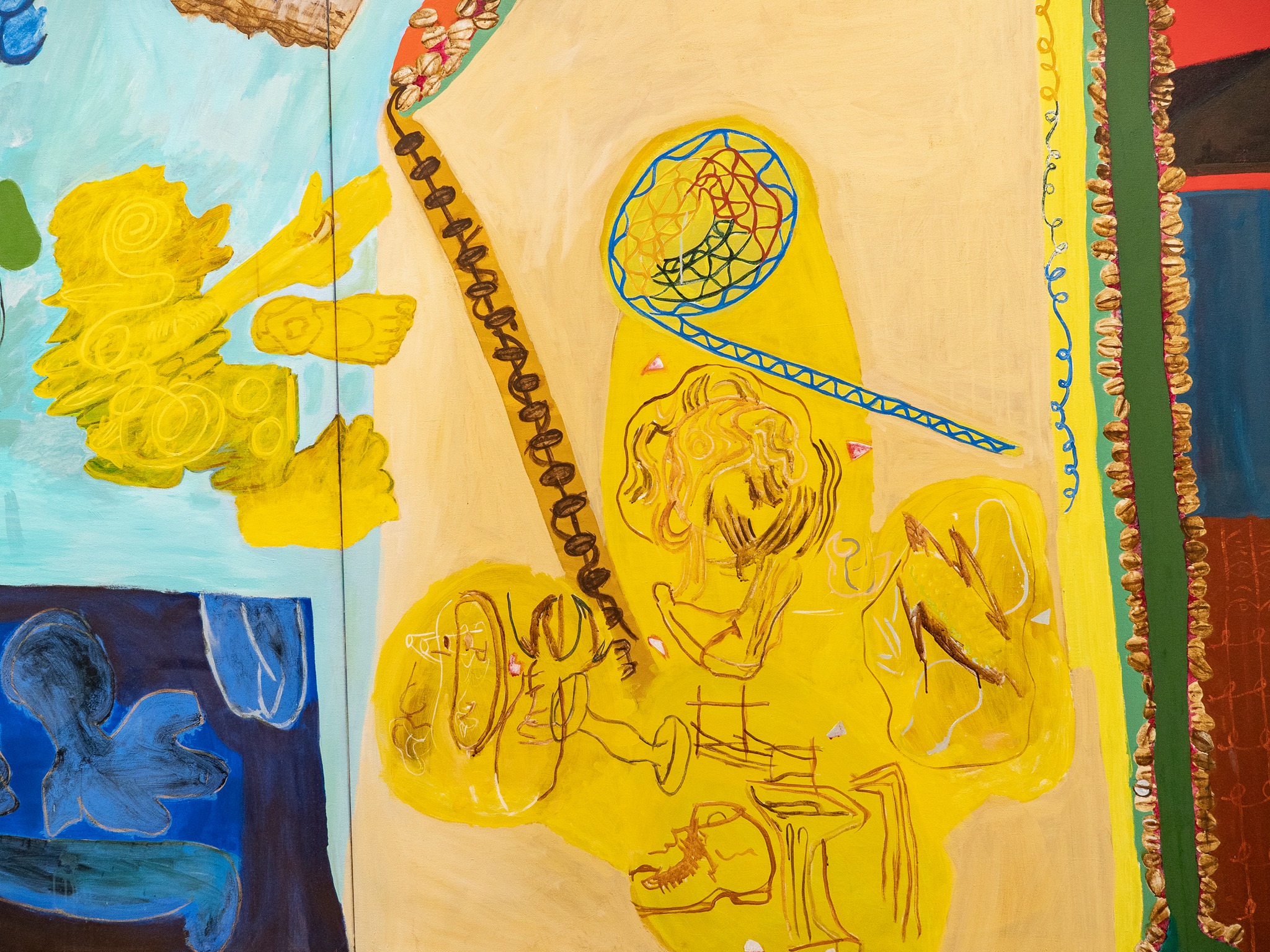 LA Louver and Betty Cunningham Gallery have joined forces for an exclusive online exhibition of American-Armenian artist Charles Garabedian's works. On show until August 31, the exhibition traverses the last three decades of Garabedian's opus and features two dozens of the artist's abstracted mythological paintings.
"Open Up" to Bagri Foundation
New York-based artist Timur Si-Qin and Bagri Foundation's Chelsea Pettitt engage in an intriguing conversation on non-duality, the expanse of the art world, and the notion of self. This live discussion is the third event of "Open Up," an interview series that probes the lives and practices of a selection of international artists.
Art 21: Stephanie Syjuco

Known for its inside looks at contemporary artists, Art21 documents the thoughts and practice of Manila-born, San Francisco-based artist Stephanie Syjuco, whose photographs, sculptures, and installations examine the ongoing tensions between history, race, and labor. In the 15-minute-long video, Syjuco takes viewers into her studio and walks them through the motivations behind each of her projects.
To read more of ArtAsiaPacific's articles, visit our Digital Library.