Weekly News Roundup: June 16, 2023
By The Editors
Hiroshi Sugimoto Completes Public Sculpture in California
Japanese photographer and architect Hiroshi Sugimoto recently unveiled a new outdoor sculpture titled Point of Infinity (2023) on Yerba Buena Island, San Francisco. The 21-meter stainless-steel spire that raises from a conical base represents the mathematical concept of infinity and is part of the new Treasure Island Arts Program, coordinated by the San Francisco Arts Commission. It is located on the island in a new park, which has yet to be opened to the public. The city of San Francisco made an open call for artworks in 2017 and received 495 applicants. Sugimoto was one of three final candidates and was ultimately chosen for the project. This new public sculpture marks Yerba Buena Island as a new cultural site, after previously serving as a naval and military base.
Winners of 2023 Baloise Art Prize Announced in Basel

On June 13, the 24th Baloise Art Prize was awarded to Sin Wai Kin and Sky Hopinka during the VIP preview of Art Basel in Basel. The CHF 30,000 (USD 33,000) award is presented to artists exhibiting in the Statements sector, which features emerging artists and galleries at the Swiss art fair. The winners were selected by a jury of international art experts. Through the prize, the winning works will be acquired by the Swiss insurance company Baloise and donated to two museums, the MMK Frankfurt and the MUDAM in Luxembourg. Sin Wai Kin, a Canadian-born multimedia artist known for their character-morphing and gender-shifting performances and their use of speculative fiction in art, won the prize for their Portraits (2023) series that reflects on themes such as transcending the gender binary, desire, and objectification. Native American artist and filmmaker Sky Hopinka won the Baloise prize for the new four-channel film Just a Soul Responding (2023), which explores the transgenerational trauma of losing indigenous traditions. Both artists' works are currently on view at Art Basel through Sunday.
Nakagin Capsule Headed Across the Pacific
The San Francisco Museum of Modern Art (SFMOMA) is now the custodian of an iconic piece of architectural history: a residential pod from the Nakagin Capsule Tower, which was located in the Tokyo district of Ginza until its demolition in 2022. Comprising 140 modular units—or capsules—that were designed to be "plugged in" or removed from the building's core, the tower was designed by Japanese architect Kisho Kurokawa and completed in 1972. SFMOMA has acquired Capsule A1302, previously owned by Kurokawa himself before his death in 2007. In April 2022, demolition commenced on the semi-abandoned structure despite efforts to preserve the building, which was an example of the futuristic Metabolism architectural movement that envisioned organic, natural biological production through architectural structures. Recently, SFMOMA also acquired photographer Noritaka Minami's series of photographs that capture life inside the Nakagin Capsule Tower. The museum has yet to announce when the capsule and photographs will be exhibited.
Seoul Mediacity Gets Ready for September Launch
The 12th Seoul Mediacity Biennale (SMB12), titled "THIS TOO, IS A MAP," revealed its participating artists and exhibition venues for its upcoming edition in September. Led by artistic director Rachael Rakes, SMB12 will feature newly commissioned and iconic works by 40 artists and collectives, such as Sanou Oumar's meditative explorations into mark making and Chan Sook Choi's cinematic and politically conscious video and installation work. The exhibition venues include the Seoul Museum of Art, the Seoul Museum of History, Seoullo Media Canvas, and a series of underground spaces located across the city, such as The SeMA Bunker in Yeouido. Additionally, SMB12 will also invite musicians, scholars, and writers to participate in their public program of presentations and workshops beginning on September 4. The Biennale is scheduled to run from September 21 through November 19.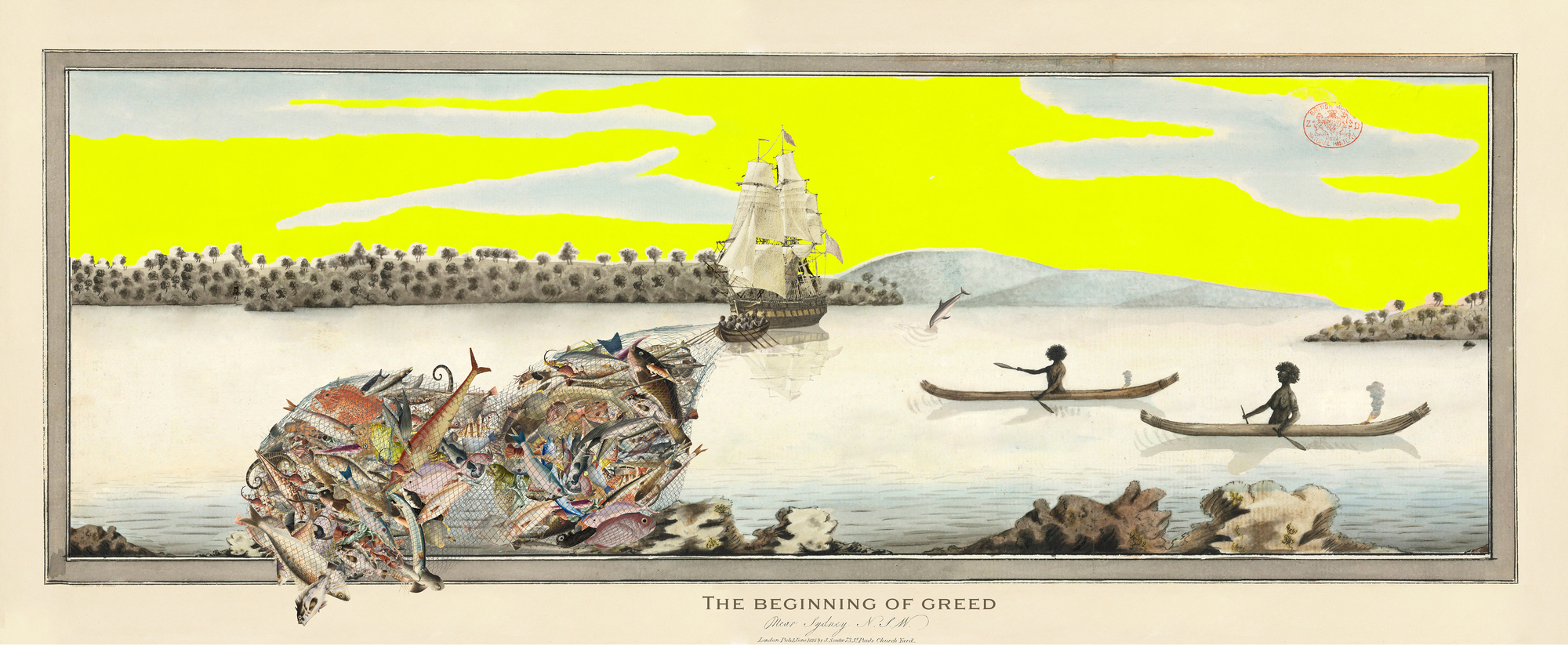 Australia's First Prize for Ocean Advocacy
The awarding of the inaugural Blue World: The Valerie Taylor Art Prize for Ocean Advocacy took place at Carriageworks, Sydney, on June 8 to mark World Ocean Day. According to the nonprofit Blue World, the award's main objective was for Oceania's artists to "promote a love of the ocean, awareness of the vastness of the problems, and practical solutions to fix them." The award was presented by renowned conservationist Valerie Taylor and went to Joan Ross and her work The beginning of greed (2023), a print depicting European settlers greedily netting large amounts of fish while Indigenous women only took what was necessary to provide food for their households. Other notable entries include Anna May Kirk's Whale Fall (2023) and Teho Ropeyarn's Ipi (water, rain) (2023), which were highly commended. Prize entries can be purchased with the proceeds to be split between the artists and the Australian Marine Conservation Society.
Subscribe to ArtAsiaPacific's free weekly newsletter with all the latest news, reviews, and perspectives, directly to your inbox each Monday.