Singapore Loses Major Exhibition and Residency Platform
By HG Masters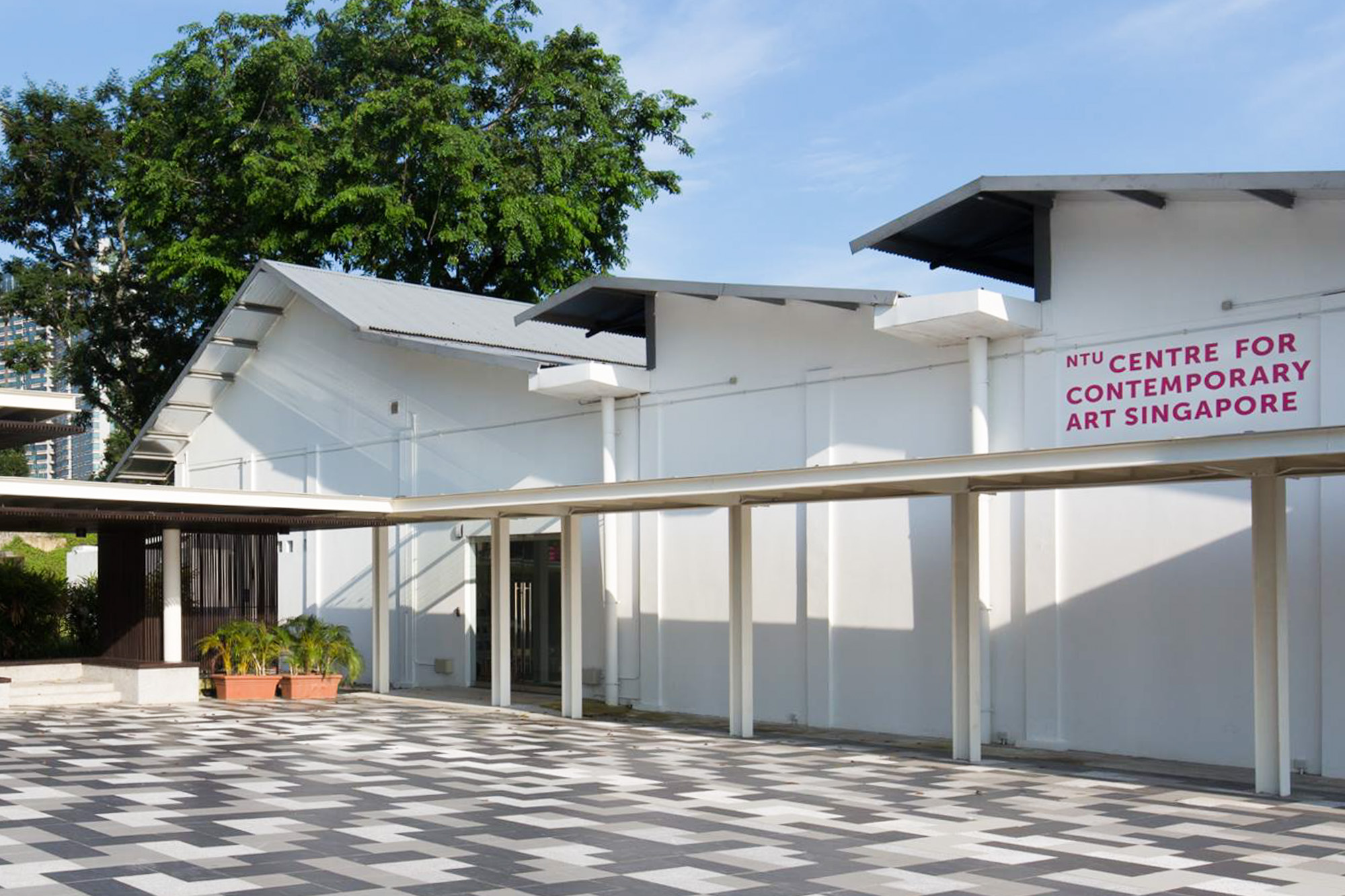 Singapore's leading organization for artistic research, residencies, and exhibitions, NTU Centre for Contemporary Art Singapore (NTU CCA), will cease its operations at the Gillman Barracks arts precinct in March 2021, according to NTU CCA's founding director, Ute Meta Bauer. The organization's fate was first reported online by Singapore artist and blogger Jennifer Teo, following a recent press meeting about an upcoming online benefit auction.
NTU CCA is co-funded by the Nanyang Technological University and the Economic Development Board. In January, it was revealed that due to financial restructuring, NTU CCA would have to cover a funding shortfall. Its 2020 benefit, originally scheduled for February 27, was canceled due to Covid-19.
The end of NTU CCA's programs and residencies will be a major blow to Singapore's art and cultural communities, as it provided a place for critical discourse about regional and international topics in a city-state still known for strict prohibitions on speech and censorship. Along with running a residency program for young regional and international artists, NTU CCA's space held exhibitions, lectures, conferences, and hosted the popular Singapore Art Book Fair.
Cheryl Ho, NTU CCA's communications manager, explained to AAP that the organization will not be closing entirely and that the educational link to NTU will "remain active" as the organization continues "its work in research and academic inquiry through contemporary art, as well as the development of talent for the arts and cultural sector in Singapore."
The news nevertheless casts doubt on the future of the entire Gillman Barracks compound, a government agency-funded cluster of contemporary art galleries and restaurants that opened in 2012 and where NTU CCA was the anchor tenant. While only six of the original galleries remain in the compound, the 13 galleries operating in Gillman Barracks comprise the primary destination for contemporary art exhibitions in Singapore.
NTU CCA Singapore opened in October 2013. Its exhibitions reflected its research-oriented agenda, with programs on urbanism, marine ecology, environmentalism, and the legacies of colonialism in the region. The Centre also organized solo exhibitions of major figures in contemporary art, from filmmakers Yang Fudong (2014) and Amar Kanwar (2016), to multimedia art-science researcher Tómas Saraceno and sculptor Siah Armajani (2019).
The closure of NTU CCA Singapore is yet another indication of the Singaporean government's wavering commitment to contemporary art and culture. In the last decade, government agencies eager to lure wealthy tourists and burnish the tax haven's reputation have poured money into the city-state's art infrastructure, trying to rapidly build up a regional commercial art market and local cultural audience, only to shift focus or reshuffle bureaucracies before the ventures can even take root. Meanwhile many homegrown independent groups, such as the Substation, which are funded by the National Arts Council, have lost support or are concerned they will also be left without venues after mandated renovations and rent hikes.
At the press event for NTU CCA's October online art auction, Bauer said that while activities at the Centre's exhibition hall and residency studios would stop, work on preserving its institutional archive and book project concluding its latest research focus on the climate crisis would continue. The funds raised via the online benefit will go toward these initiatives.
An exhibition of works by filmmaker Trinh T. Minh-ha, slated for October 17–February 28, will be NTU CCA's last show at its Gillman Barracks premise.
HG Masters is the deputy editor and deputy publisher of ArtAsiaPacific.
To read more of ArtAsiaPacific's articles, visit our Digital Library.