Seoul Museum to Refresh Perspectives on North Korean Art
By Tong Tung Yeng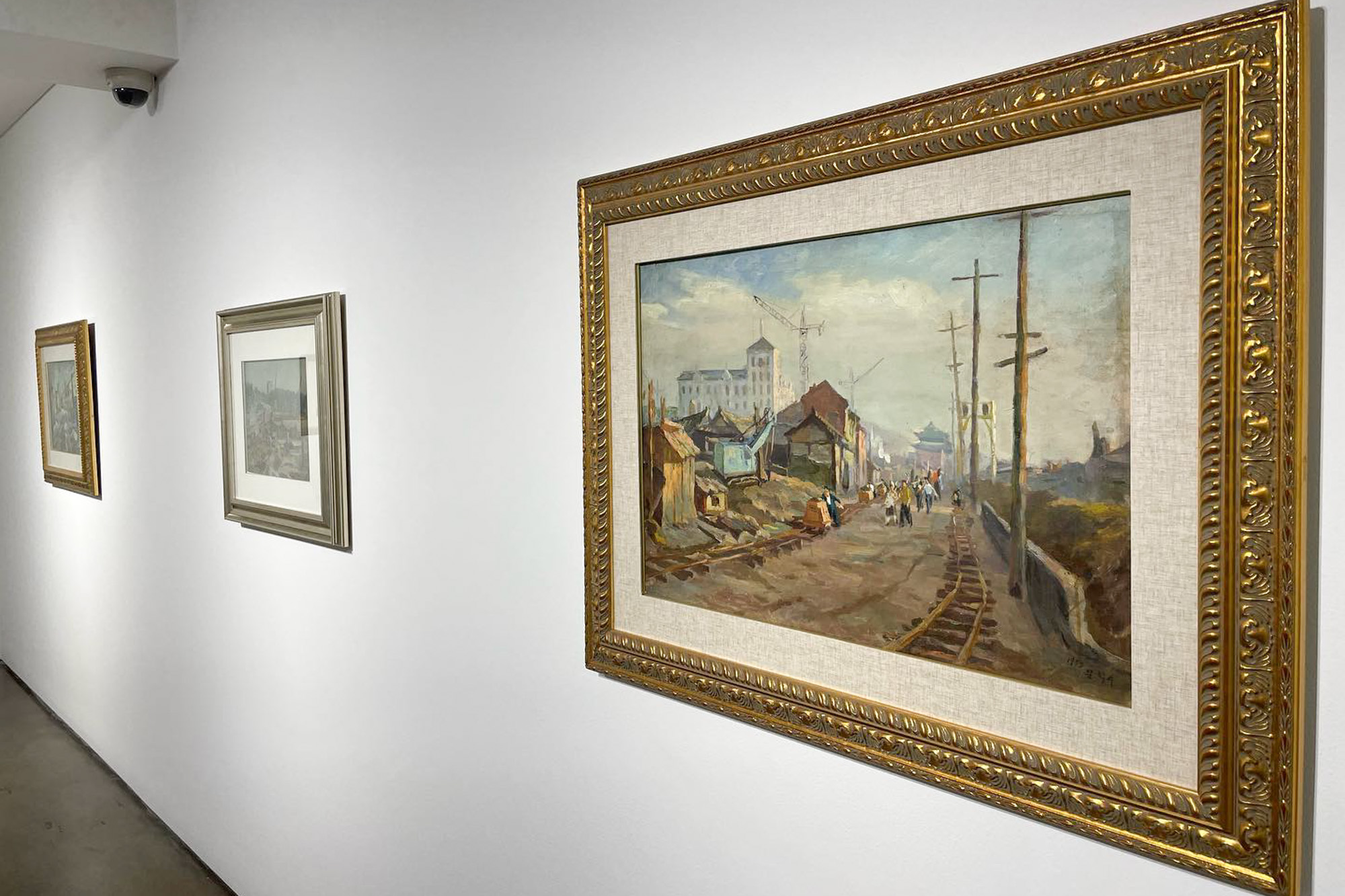 "Hidden Track," a group exhibition that opened on January 1 at Seoul's OCI Museum of Art, has brought together a selection of around 40 North Korean paintings that deviate from the social-realist styles usually seen in art from the Democratic People's Republic of Korea.
Acquired by OCI Company's late founder, Lee Hoi-rim (1917–2007), as part of his personal collection, the modernist paintings on view are produced by North Korean artists who dabbled in Western styles, such as Gil Jinseob, Kim Kwan-ho, Kim Jugyeong, and Choi Jaedeuk. Occupying three floors of the museum, these oil paintings from the 1960s to '80s feature still-life, portraiture, cityscapes, and scenes of nature.
The North Korean paintings are displayed alongside nine contemporary South Korean works from the museum's collection. Assistant curator Kim Hyo-jeong intends to utilize the works' emotive qualities to build a greater appreciation for North Korean oil paintings among the South Korean public, just "like any other art works." In the exhibition statement, she expressed her hope of the exhibition providing "a small opportunity to explore the possibilities and limitations of our [public] outlook."
Kim also believes that this will further "bring about a shift in perspective" in reframing the differences and commonalities between art of the two nations. Visitors may be reminded of just how tightly intertwined their cultures were before the beginning of the Korean War in 1950 that divided the peninsula into two.
North Korean painting, or Chosonhwa, is often viewed through an anachronistic lens by the rest of the world. Public perceptions of the nation's art remain largely fixated on propagandistic painting extolling the successes of its political regime.
However, efforts to unearth a hidden side of the communist nation's art and its artists have gained traction in recent years. From exhibitions and documentaries on art produced by North Korean defectors such as Sun Mu, to international shows such as the exhibition of North and South Korean art from the Sigg Collection in Switzerland, a more varied and complex public understanding of the North's art and its people is taking shape.
The exhibition will run through February 25, 2023.
Tong Tung Yeng is ArtAsiaPacific's editorial intern.
Subscribe to ArtAsiaPacific's free weekly newsletter with all the latest news, reviews, and perspectives, directly to your inbox each Monday.