Online Auctions Target the Young and Quarantined
By Lauren Long
While the ongoing Covid-19 crisis has put a damper on Hong Kong's spring auction season—when some of the major houses' marquee sales typically take place—efforts to resume activities via online platforms this month returned favorable results for some, in addition to attracting tech-savvy younger clients.
Sotheby's Hong Kong, which delayed its April auction series to July, is holding 15 online sales through April and May, spanning categories of fine art, watches, jewellery, and wine. Contemporary Art Online (April 1–16) offered 105 lots, including paintings, prints, and editions by popular contemporary artists, with affordable estimates ranging from USD 130 to 64,000. The event raised USD 1.29 million, a 670 percent increase on the total achieved at the inaugural sale organized by the Hong Kong office in October 2018. By comparison, the 96-lot sale in October 2019 brought in USD 982,540. Highlights at the latest online event included Yayoi Kusama's enamel-on-paperboard compositions of mesh-like forms, The Wave Inside a Memory of an Illusion (1978) and Silver Sea (1980), which sold for USD 120,950 and USD 77,400, respectively—close to doubling the high estimates for both. Yoshitomo Nara's editioned figurine of a child, Sleepless Night Sitting (2007), made nearly five times the high estimate, reaching a final price of USD 77,400 following an aggressive round of 32 bids. According to Sotheby's, almost half of all the bidders were below the age of 40, while 30 percent were new buyers.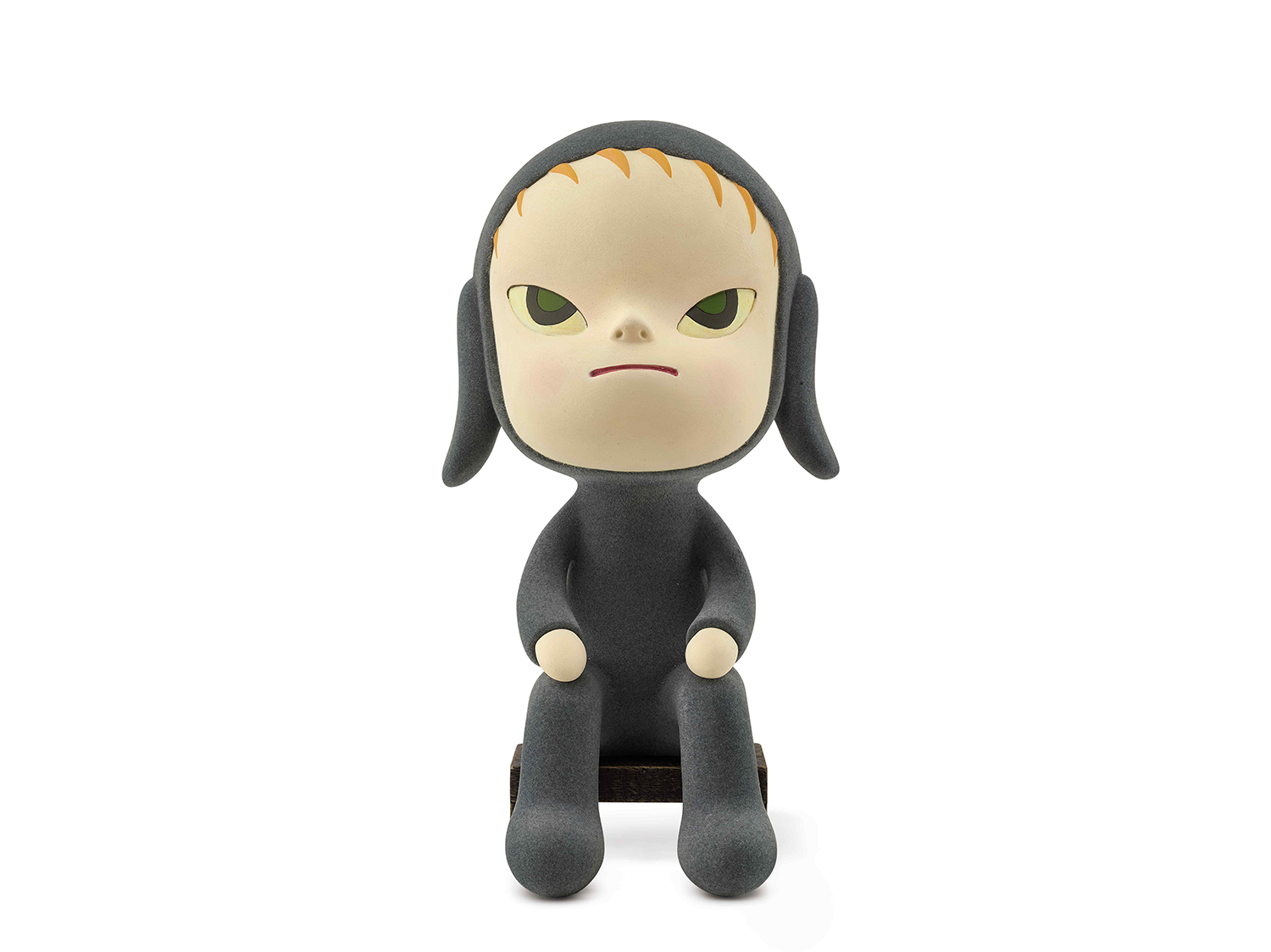 Earlier this week, Sotheby's Hong Kong also announced a new thematic online series titled Contemporary Showcase in light of these robust results. The inaugural sale, Another World, will run for a week starting on April 28, and offer six works by Western artists such as painter Sanya Kantarovsky, and Tracey Emin of Young British Artists fame. Perhaps to cater to a younger audience, the second sale, slated to open on May 5, will focus on anime and manga, with drawings and celluloid pictures from iconic animation houses such as Studio Ghibli.
Bonhams Hong Kong likewise pushed back its first-quarter series, although new dates have yet to be released. The auction house's Ritual + Culture Online (April 3–22), a sale of 20th-century Southeast Asian art inaugurated in 2018, moved 26 out of 49 drawings and paintings, resulting in a total haul of USD 413,580—below the low pre-sale estimate of USD 580,472. The March 2019 Ritual + Culture sale fared significantly better, raking in USD 1,728,310 across 61 lots. The April 2020 event was led by the late Javanese painter Haji Widayat's oil landscape Adam and Eve in Paradise (1970), which achieved USD 130,000, in line with the high estimate. Again, those under 40 were the most active participants in the sale. Bonhams told AAP that this age group won most of the bids. According to Wang Zineng, head of Bonhams Modern and Contemporary Art, Asia: "Young collectors, mostly tech-savvy, are swimmingly adapting to the online auction format now so widely pivoted by the industry. It also testifies [to] their rising buying prowess as to compete on the higher end of the market."
Phillips' 20th-century and contemporary art series in Hong Kong has also been rescheduled to July. In the meantime the house has completed three online sales in April thus far. Editions Online (April 8–16), a 50-lot sale featuring modern and contemporary prints and figurines, achieved USD 178,250 in total. Phillips told AAP that the sale was well-attended by younger clients, with half of all bidders being under 40 years old, and that "very active bidding" was seen "in particular on lots by [Takashi] Murakami, Yoshitomo Nara, and Alexander Calder." Current Mood (April 15–23), a small sale featuring contemporary pieces by artists including abstract painter Trudy Benson and conceptual artist Mel Bochner, moved 23 out of 28 lots, totalling USD 332,125. The 40-lot Desktop (April 15–23) sale of contemporary art, furniture, and editions raised USD 465,591 across 35 items. The highest-value transaction was Eddie Martinez's abstract ink, oil, enamel, and spray paint work, Bay Area (2016), which fetched USD 154,420. A cross-category sale curated by Phillips' Asia team titled Refresh: Reload, comprising art, jewellery, and watches, will commence on May 20.
Meanwhile, Christie's biannual Contemporary Art Asia opened this Tuesday. With 93 lots spanning prints, multiples, drawings, and sculptures by contemporary auction favorites like Takashi Murakami, KAWS, and Liu Ye, at relatively affordable price estimates of USD 300–30,000, the online sale will likely garner positive attention from young buyers. At time of writing, a set of two Nara prints, Cosmic Girls: Eyes Opened / Eyes Closed (2008), has already attracted 26 bids and reached USD 14,000, well ahead of the expected high estimate of USD 3,500. The sale closes on April 30.
Lauren Long is ArtAsiaPacific's news and web editor.