Obituary: Kim Guiline (1936–2021)
By Victoria Chan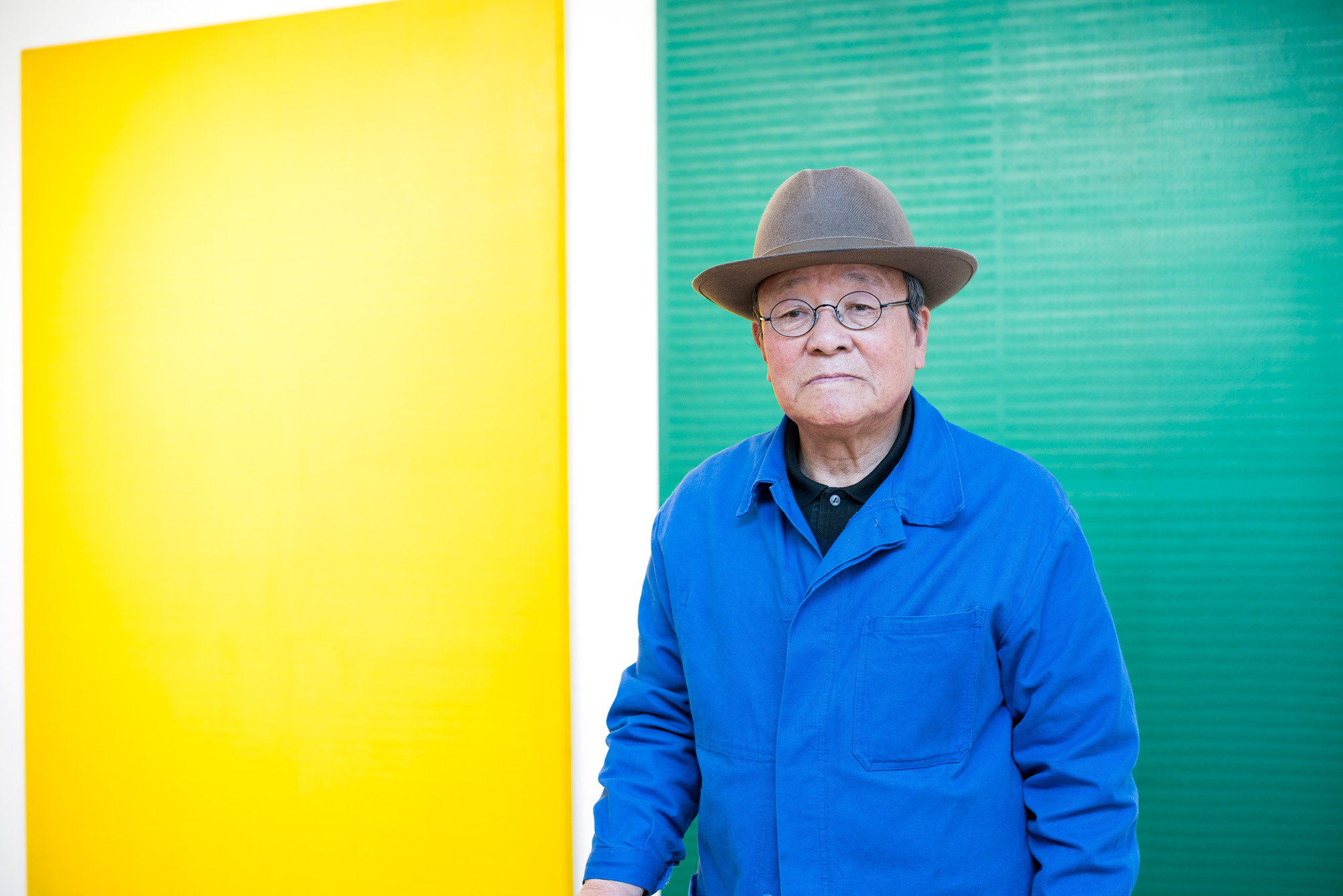 On August 12, Kim Guiline, a pioneer of Korean abstraction, passed away at the age of 85 from an undisclosed cause in Paris, where he had been based since 1961. The news was released by his Seoul-based representative, Gallery Hyundai.
Born in 1936 in Kowon, now in North Korea, Kim lost his father at age five. When he was 12, his family moved to South Korea, before the Korean War broke out in 1950. Kim chose to major in French at Hankuk University of Foreign Studies, and in 1961, motivated by his keen interest in French poetry and art, moved to France to study art history at Dijon University with financial support from his eldest brother.
Initially set on becoming a poet, Kim turned to painting in 1962. His practice was inspired by his approach toward poetry, which was "to create the essence using nothing but accurate words." His earliest paintings are largely figurative, depicting surreal imageries such as birds with human legs in flight. At his art history professor's encouragement, he held his first solo exhibition in Dijon in 1965. That same year, he moved to Paris and spent three years at École National des Beaux-Arts, where he started reducing his form and experimenting with his palette, producing untitled, abstract landscapes featuring geometric blocks of bright colors.
After obtaining a BFA from École Nationale Superieure des Arts Decoratifs in 1971, he worked for the Forney Library and the National Library in Paris while continuing to paint. During this period, inspired by the phenomenological writings of Maurice Merleau-Ponty, Kim began exploring ideas of perception, exemplified by his Visible, Invisible series. Opting for a palette of predominantly white, black, and gray, he applied layers of mattified oil paint to investigate how his works' surfaces absorb and reflect light. In the 1980s, he developed the Inside, Outside series, adding dots, which to him symbolized both beginning and end, to his monochromatic canvases. The dense grids of dots also evoke the shape of traditional Korean windows; for Kim, his paintings are "windows of [his] soul."
While Kim's monochrome aesthetic appears complementary to Korean Dansaekhwa, which emerged in the mid-1970s, the artist did not consider himself a key figure of the movement. In an interview with The Asian Art Newspaper, he said he was associated with Dansaekhwa as he "belonged to the same generation of artists and happened to know most of them." Being based in France, however, he painted mostly to "express [his] feelings" and felt distant to the political atmosphere in South Korea under the rule of the military government at that time, which many Dansaekhwa artists opposed. Kim instead perceived his role "as a link, or bridge, between Korea and France."
Kim's works have been exhibited widely in France and South Korea throughout his career. In recent years, he was featured in the group exhibition "The Art of Dansaekhwa" at Kukje Gallery in Seoul in 2014, a solo show at Gallery Hyundai in 2016, and his United States debut at New York's Lehmann Maupin gallery in 2017. His works are in the collections of Musée des Beaux-Arts de Dijon; Musée d'Art Moderne de la Ville de Paris; Seoul's National Museum of Modern and Contemporary Art; Hong Kong's M+ Museum, among others.
Kim is survived by his wife and two children.
Victoria Chan is ArtAsiaPacific's editorial intern.