Kavita Singh, 1964–2023
By Xiyun Wu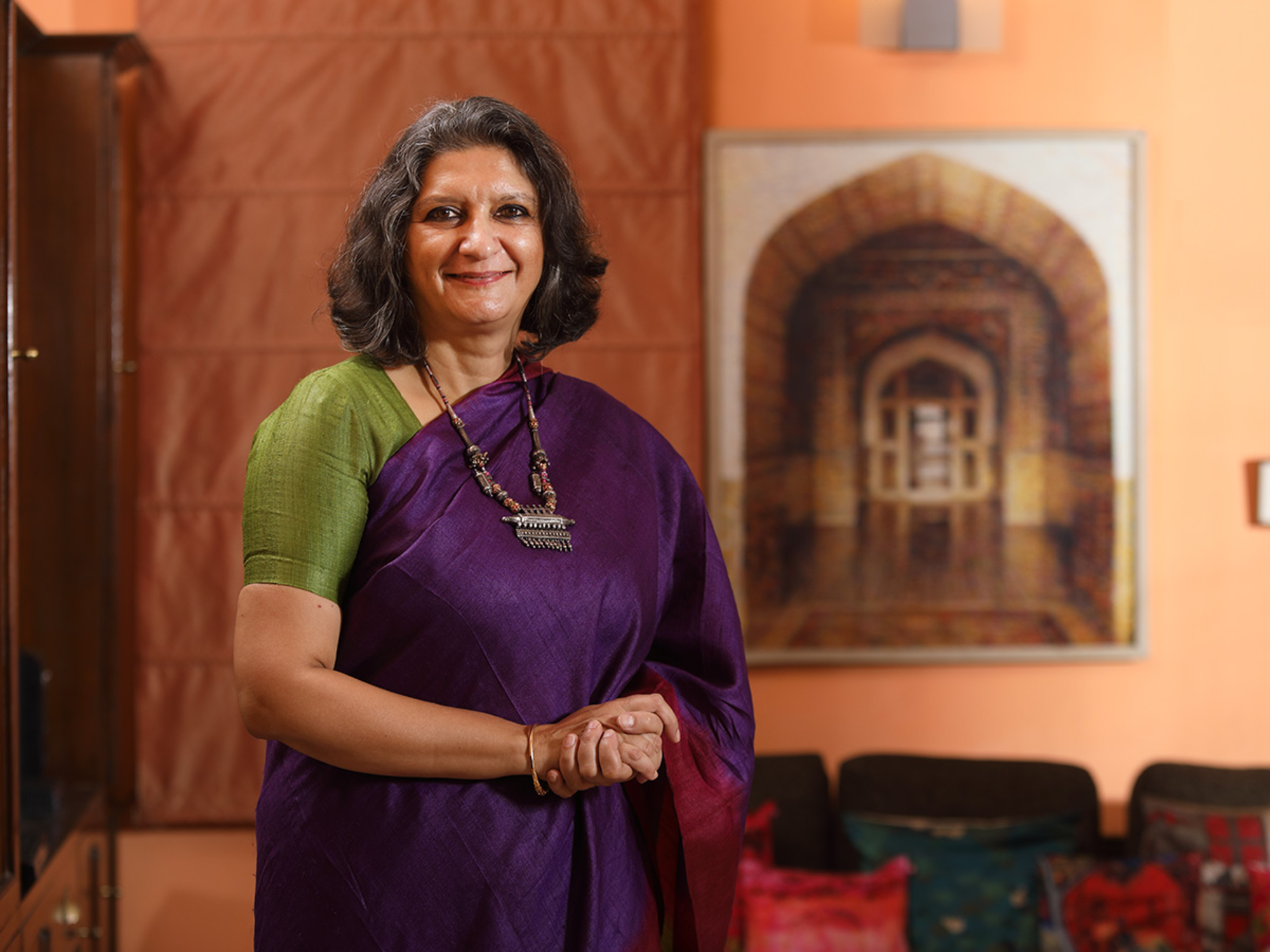 Distinguished art historian Kavita Singh died on July 30 at the age of 58, after battling cancer for more than two years. The former dean of Jawaharlal Nehru University (JNU)'s School of Arts and Aesthetics (SAA) in New Delhi, where she taught for more than two decades, and a recipient of the 2018 Infosys Prize for Humanities, Singh was recognized in the field of South Asian art history for her research on Indian painting traditions and the politics of museums.
Singh's studies of Mughal painting laid out the historical and intellectual contexts, origins, and crosscultural exchanges of the period, including the complex engagement with 18th-century Rajput paintings. Expanding her scope to manufactured objects, her research on 15th-16th century Deccan art delved into fields from manuscript illustration to the historical production of perfume. Her analysis on the social functions of South Asian museums and their roles in the formation of art-historical canons and scholarships were explored in many publications, including the co-edited volume No Touching, No Spitting, No Praying: The Museum in South Asia (2015). Addressing subjects ranging from colonial history, to repatriation, secularism, and religiosity, her scholarship explored ways of memorializing the difficult histories of South Asia and beyond.
With a PhD in art history from Punjab University in Chandigarh, where she studied with BN Goswamy, Singh lectured at the College of Art, New Delhi, and the National Institute of Fashion Technology. Beginning as an assistant professor at SAA at JNU when the department was founded in 2001, she later served as dean from 2017 to 2019. A research editor of Marg Magazine, a major art journal in India, Singh was guest curator at the San Diego Museum of Art, where in 2000 she co-curated the exhibition "Power and Desire: South Asian Paintings from the San Diego Museum of Art, Edwin Binney 3rd Collection," which toured to Asia Society in New York. In 2008–09, she and students from the SAA cocurated the second exhibition at the Devi Art Foundation, "Where in the World," in Gurgaon, outside of New Delhi.
As an Infosys Prize laureate, Singh once expressed her hope in translating the leading research in art history from English to other Indian languages and grooming the next generation of scholars. Following news of her death, Singh was mourned by fellow art historians, colleagues, students, and friends.
Subscribe to ArtAsiaPacific's free weekly newsletter with all the latest news, reviews, and perspectives, directly to your inbox each Monday.