Future Orientations: Weekly News Roundup
By The Editors
Lehmann Maupin is Relocating in Seoul
The Seoul branch of Lehmann Maupin gallery is moving to a larger space in the Hannam-dong district in the first half of 2022. The new, two-story venue is designed by the firm Society of Architecture and will include an outdoor terrace for large-scale sculptures. Neighboring Storage by Hyundai Card and the Leeum, Samsung Museum of Art, the space will be inaugurated with a solo show by the American artist Lari Pittmann, "Opaque, Translucent, Luminous." The gallery first opened its Seoul space in Samcheong-dong, near the National Museum of Modern and Contemporary Art, in 2017, but its connections to Korea date back to the late 1990s and early 2000s when it first represented artists such as Do Ho Suh and Lee Bul.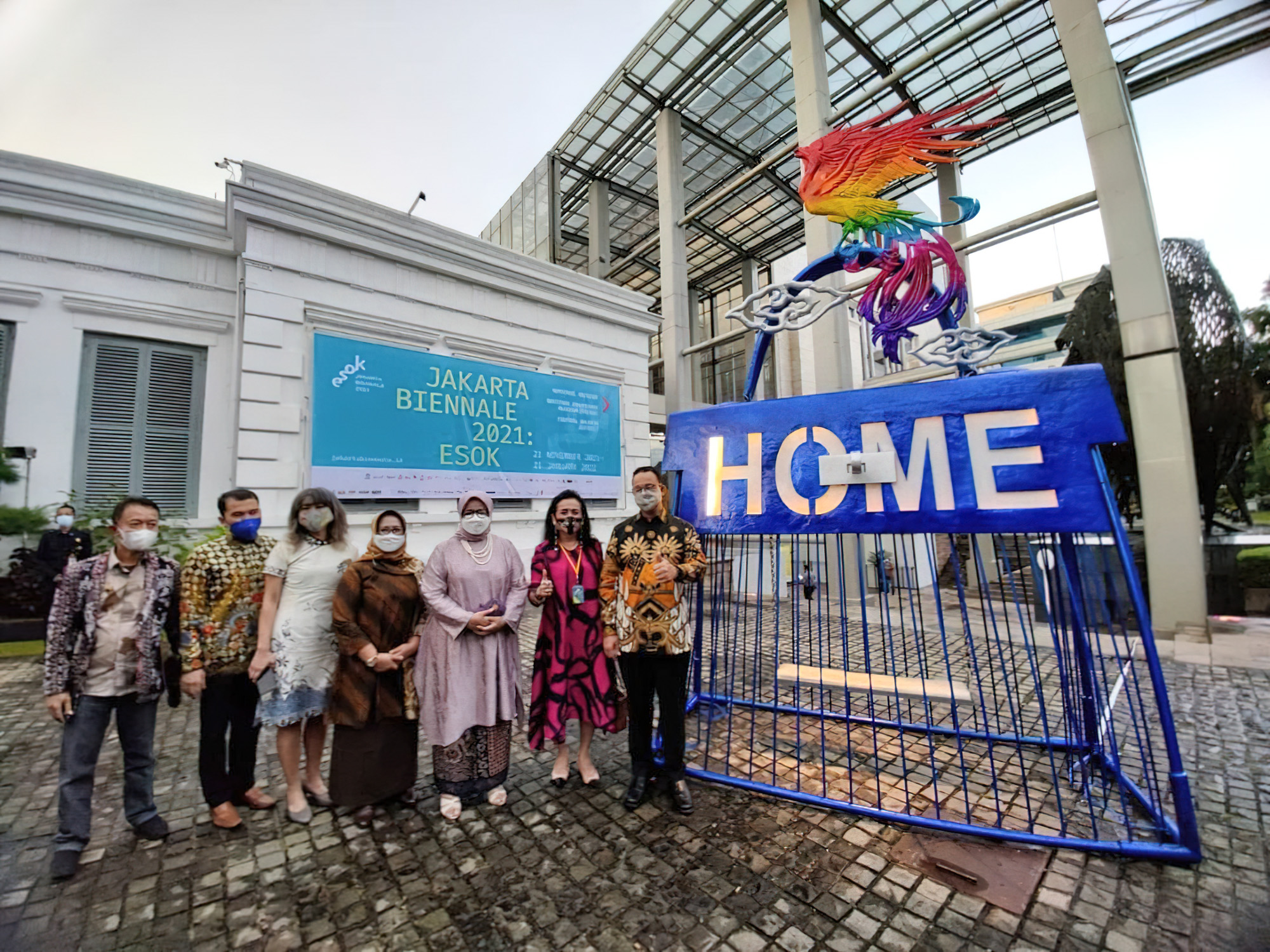 Jakarta Biennale Imagines Better Futures
After being postponed in 2020, the Jakarta Biennale opened on November 21 and runs through January 21, 2022. Titled "ESOK," meaning "tomorrow," artistic director Dolorosa Sinaga and program director Farah Wardani worked with the three curators—Grace Samboh, Sally Texania, and Qinyi Lim—on an exhibition program with artists looking to imagine the post-pandemic world, with exhibits at the National Museum, National Awakening Museum, and public spaces in Jakarta's Central District 5. The exhibition features 38 Indonesian and international artists, including Beijing-based multidisciplinary artist Rania Ho, Sydney-based painter Phaptawan Suwannakudt, and Amsterdam-based installation artist Praneet Soi. In addition, there are weekly artist talks, film screenings at the National Awakening Museum, and the international symposium, "Art Activism and Ecosystem in a Changing, Hyperdigitised World" which will take place in January.
Sotheby's Hong Kong to Support Athletes
Sotheby's Hong Kong is teaming up with the design company HomeArt, the Sports Federation and Olympic Committee of Hong Kong (SF&OC), and the Hong Kong Olympic Fans Club for a charity auction. All sale proceeds will go to the SF&OC Sports Legacy Scheme to support local, underprivileged students as well as retired athletes. The highlights of the sale include nine acrylic works by painter Peter McDonald created during the Tokyo Olympics this summer, along with works by artists such as Zeng Fanzhi, Damien Hirst, Takashi Murakami, and Hong Kong-based Mak Ying Tung 2. Athletes are also donating photos and memorabilia, such as a signed foil and photograph from fencer Edgar Cheung Ka-Long, who won a gold medal for Hong Kong in Tokyo earlier this year.
New Island Art Venues on Naoshima
Two new art spaces, the Valley Gallery and Hiroshi Sugimoto Gallery: Time Corridors, will open next March within the Benesse Art Site on Naoshima Island in Japan's Seto Inland Sea. The Valley Gallery will be the ninth building designed by Tadao Ando on the island, and is situated facing the Lee Ufan Museum. According to Ando, the double-layered building with concrete walls has a "trapezoidal plane" tilted at 30 degrees. The thick steel roof has "openings made by geometric operations," which allows rain, wind, and sunlight to enter the space. The new Hiroshi Sugimoto Gallery: Time Corridors will house Sugimoto's most recent works, including the 2018 series Opticks. Sugimoto explained at a press meeting in October that there are three ancient trees on the site—a Jindai cedar, Yaku cedar, and Tochinoki tree—and that in Time Corridors visitors be will be able to experience the sensations of visiting the past.
To read more of ArtAsiaPacific's articles, visit our Digital Library.