Former Sotheby's Asia CEO Re-Emerges from Retirement as Christie's Asia Chairman
By Tong Tung Yeng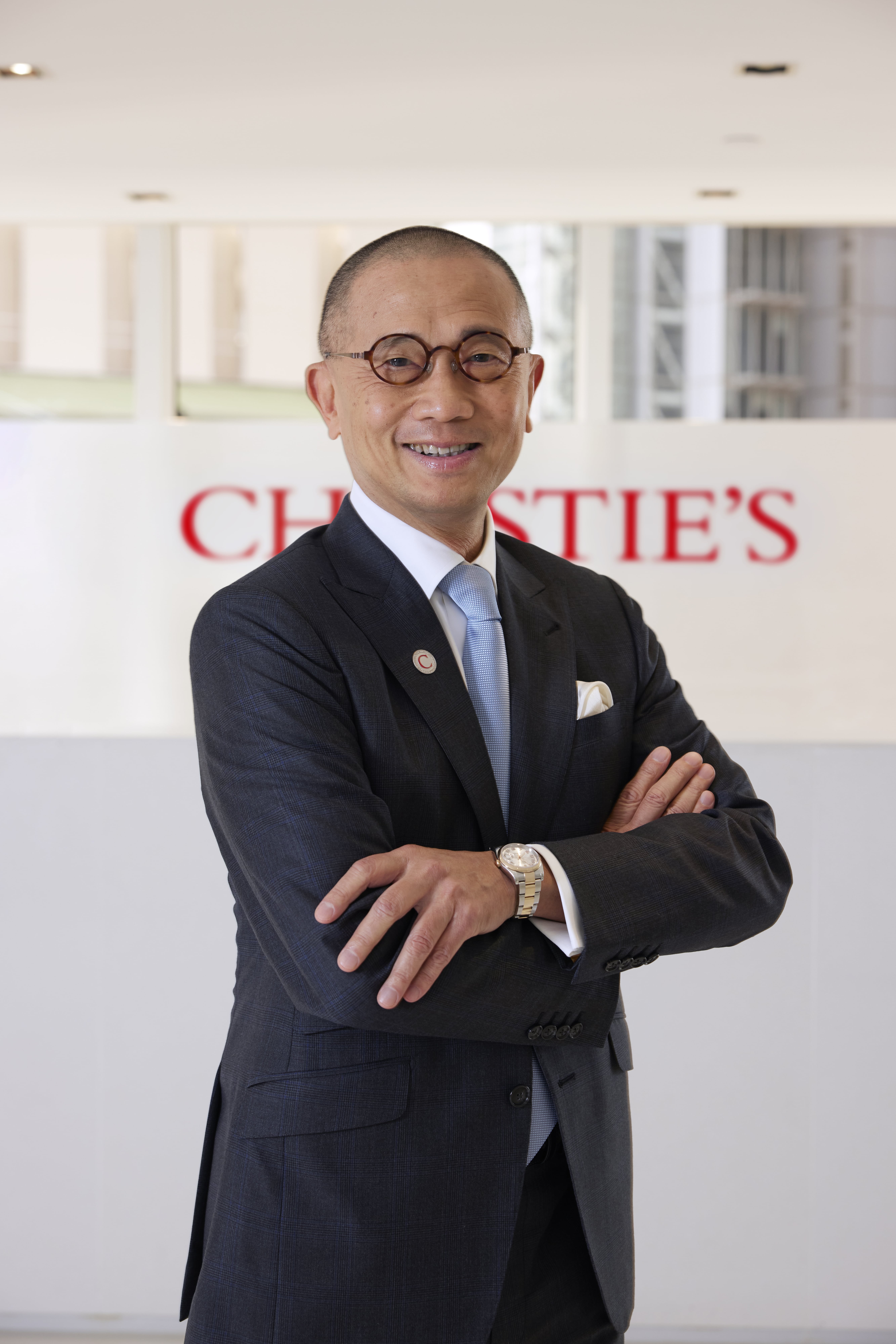 On May 22, global auction house Christie's announced its appointment of former industry rival and veteran Kevin Ching as its new Asia chairman. Ching was previously the Asia CEO at Sotheby's for 15 years before his departure. He is set to take office beginning this Wednesday in time for Christie's annual Hong Kong Spring Auctions.
Ching's move to Christie's came as a surprise to many in the industry. The former lawyer and avid collector of Asian art himself had previously declared retirement plans upon stepping down from his senior post at Sotheby's in April 2021. After his 15-year tenure, he was replaced by Nathan Drahi, son of Sotheby's owner Patrick Drahi. Slightly over two years later, Ching realized that he had "started to miss the auction industry, the time well-spent with collectors, and the days working with talented people."
During his temporary retirement, Ching was reportedly approached by competing auction houses. While there was no shortage of opportunities for him, Ching's eventual decision to join Christie's was due to what he called the latter's "commitment to Asia . . . deep understanding as well as respect for collectors in the region," in addition to its "positive energy and work atmosphere."
As Christie's new Asia chairman, Ching will oversee the regional industry and client relations, alongside cultivating Asian art and luxury collecting practices globally. He will work directly with Christie's Asia-Pacific president, Francis Belin, who was also responsible for scouting Ching. Christie's hopes Ching's expertise in the mainland market will facilitate its expansion into China—a plan already set in motion as seen through its recently opened a Shanghai office. Christie's is currently the only international auction house authorized to hold live auctions in the mainland.
Auction houses have flocked to the Asia-Pacific region in recent years, recognizing its potential as the fastest-growing hub for art collecting, with Hong Kong as their city of choice. The world's third-largest auction house, Phillips, inaugurated its new Asia headquarters at the WKCDA Tower of the West Kowloon Cultural District in March this year. Meanwhile, 2024 will see the opening of Christie's Asia-Pacific headquarters and Sotheby's new Hong Kong headquarters at The Henderson and Six Pacific Place, respectively.
Tong Tung Yeng is an editorial intern at ArtAsiaPacific.
Subscribe to ArtAsiaPacific's free weekly newsletter with all the latest news, reviews, and perspectives, directly to your inbox each Monday.