Chinese Authorities Shut Down Exhibition for Artwork Referencing the Lockdown
By Tong Tung Yeng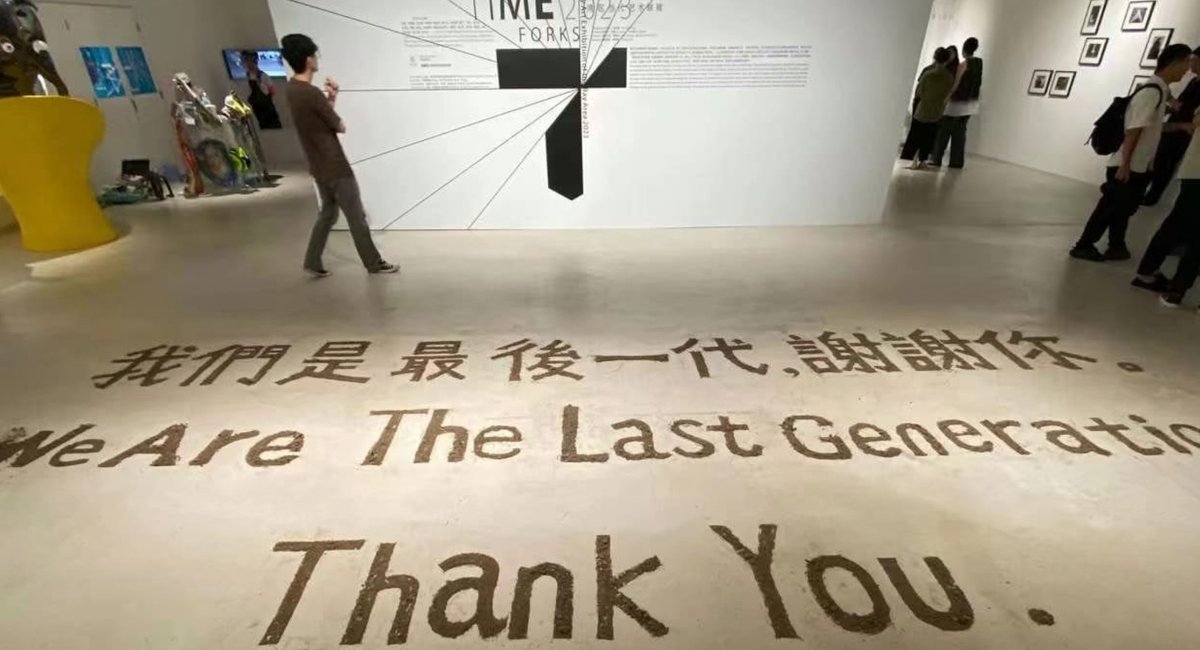 On May 6, Chinese authorities reportedly halted an exhibition in Shenzhen's Nanshan district for displaying an artwork that references the saying of "the last generation," a quote that went viral online during China's harsh Covid restrictions and lockdown last year.
Four days after the opening of the latest "Contemporary Art Exhibition of the Bay Area 2023," Shenzhen's NotFound Space abruptly announced its "[closure] for maintenance" on their Wechat platform. Headlining the exhibition was Manifesto (2023), a floor installation which spells out "We are the last generation, thank you" in English and Chinese using soil. The work was produced by Beijing-born artist Lí Wei, best known for his hyper-realistic sculptures that highlight the emotions of the figures and question human nature.
The "last generation" catchphrase emerged from a short video released early May last year of a young man resisting PPE-clad government workers' demands to leave his home and quarantine himself at one of China's Fangcang Shelter Hospitals. In the video, a group of authorities surrounded the man at his doorstep and threatened to punish him for not complying, stating that his actions would "have a bad effect on [his] family for three generations." Audibly exasperated, the man, who had tested negative for Covid, replied, "Sorry, we're the last generation. Thanks."
Lí's Weibo account has since been erased and deleted. Responding to the exhibition's closure, the show's curator Xu Qiaosi commented that the discontinued display of Manifesto signified an ongoing quiet battle. Xu argued that Lí's evocation of the "last generation" should not be taken pessimistically, but rather build on the passion and efforts of artistic forebears from the 1980s.
With a focus on art from the Pearl River Delta (now known as The Greater Bay Area), the exhibition is held biannually since 2019. The third edition, titled "Where Time Forks," deals with the ecological and psychological aftereffects that the pandemic has wrought on society and the environment. Featuring around 70 works by 23 artists, the show was originally scheduled to run through May 2 to June 4. The reopening date of the show is yet to be announced.
Subscribe to ArtAsiaPacific's free weekly newsletter with all the latest news, reviews, and perspectives, directly to your inbox each Monday.