Bakhyt Bubikanova, 1985–2023
By Tong Tung Yeng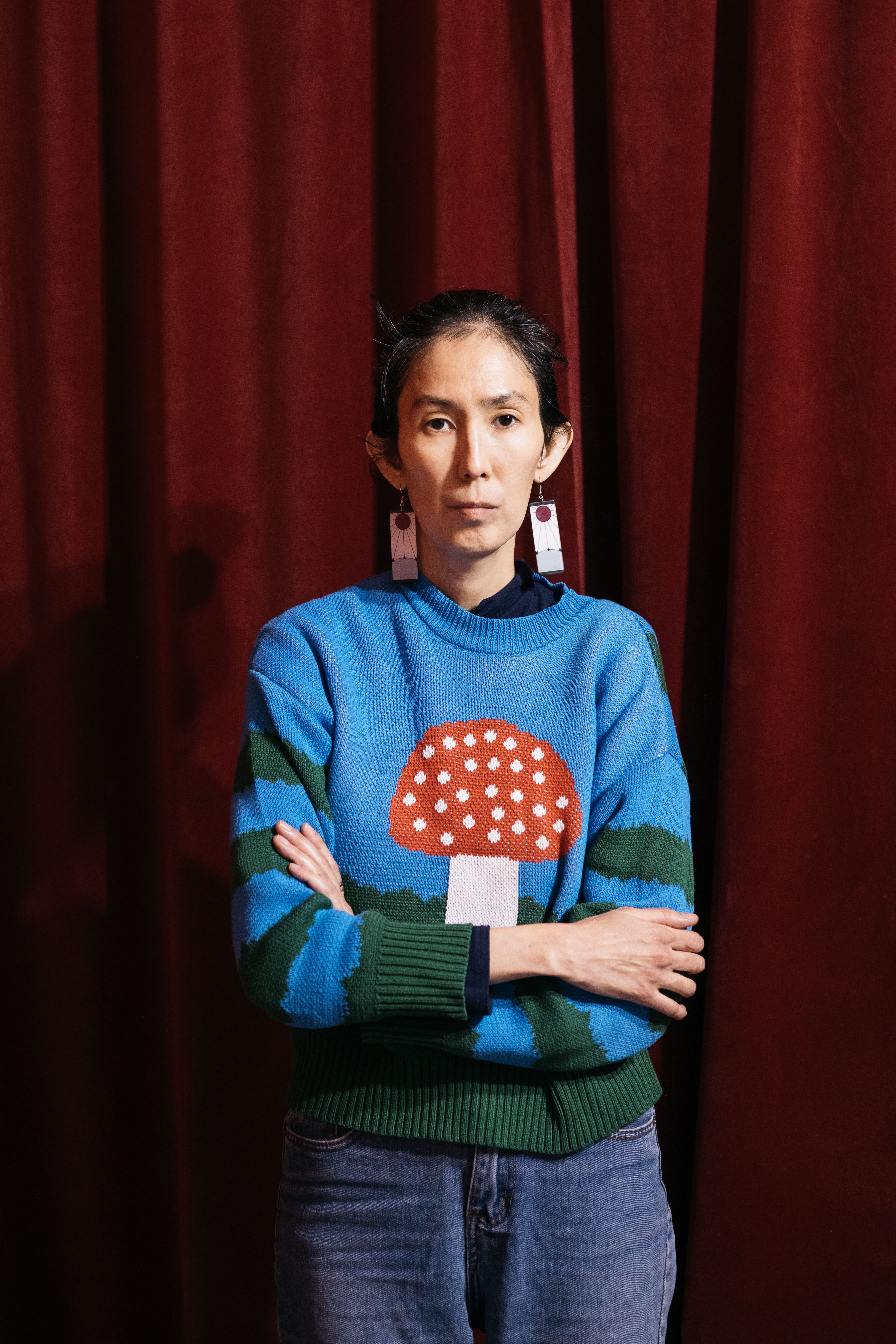 Rising Kazakh artist Bakhyt Bubikanova died at the age of 38, following a battle with cancer, Almaty's Aspan Gallery announced on May 27.
The artist was born 1985 in Aktobe, an industrial mining city in northwestern Kazakhstan. She received her bachelor's degree in sculpture at the Zhurgenov National Academy of Arts. Upon graduating, she went on to study under Moldakul Narymbetov, the late leader of 1990s avant-garde art collective Kyzyl Tractor. The nomadic collective, formed in the wake of Soviet "perestroika" policy restructuring, emphasized mobility and liberation from historical artistic limitations. Bubikanova's paradox-driven, humorous works bears traces of the group's bold, experimental spirit. Through photographs, painting, collage, installation, performance, and video, she reconfigured entrenched imagery and associations tied to Central Asian identity.
In 2009, the artist held her first solo exhibition, "Three Diaries," at the Central Exhibition Hall in Almaty. She later participated in numerous group exhibitions locally and internationally in locations such as New York, London, Berlin, and Istanbul. Bubikanova attained the Prize of the Foundation of the First President of Kazakhstan for Achievements in Contemporary Art in 2014, and won the Grand Prix Award in the 1st of April Competition, Bishkek and the School of Artistic Gesture competition at the 7th Artbat Festival, in 2015 and 2016, respectively.
Before her untimely death, Bubikanova had a promising career as one of the leading figures in a new generation of young Kazakh artists. Her last prominent displays include a series of paintings at the ongoing 14th Gwangju Biennale, "soft and weak like water," which were situated in a café setting redolent of Henri de Toulouse-Lautrec's cabarets. With motifs that read closer to Uzbek or Persian traditions, her paintings perform deliberate erasures of elements in Kazakh culture. In a recently concluded group exhibition at Hong Kong's Center for Heritage, Arts and Textile, "Clouds, Power and Ornament – Roving Central Asia," she also presented Miracle (2022), a theatrical, mixed-media installation that contests the limits of painting and reality; and Saga (2022), a two-channel video of the artist and her imagined rival that parallels the dual-layered Kazakh syrmak carpet. Through her practice, Bubikanova recognized the accelerated pace of global connectivity and sociocultural changes accompanying rapid economic development in contemporary Kazakhstan.
In an Instagram post dated May 27, Almaty-based Esentai Gallery paid tribute to Bubikanova's practice, citing her "incredibly fresh twist in art with a deep meaning, along with humor, irony and artistic gesture for everything that is happening." In addition, fellow artists including Medina Bazarğali and Taus Makhacheva have expressed their condolences on their personal social media platforms, such as their Instagram stories, over the past week.
Tong Tung Yeng is an editorial intern at ArtAsiaPacific.
Subscribe to ArtAsiaPacific's free weekly newsletter with all the latest news, reviews, and perspectives, directly to your inbox each Monday.