Artist Yue Minjun Becomes Target of Censorship
By The Editors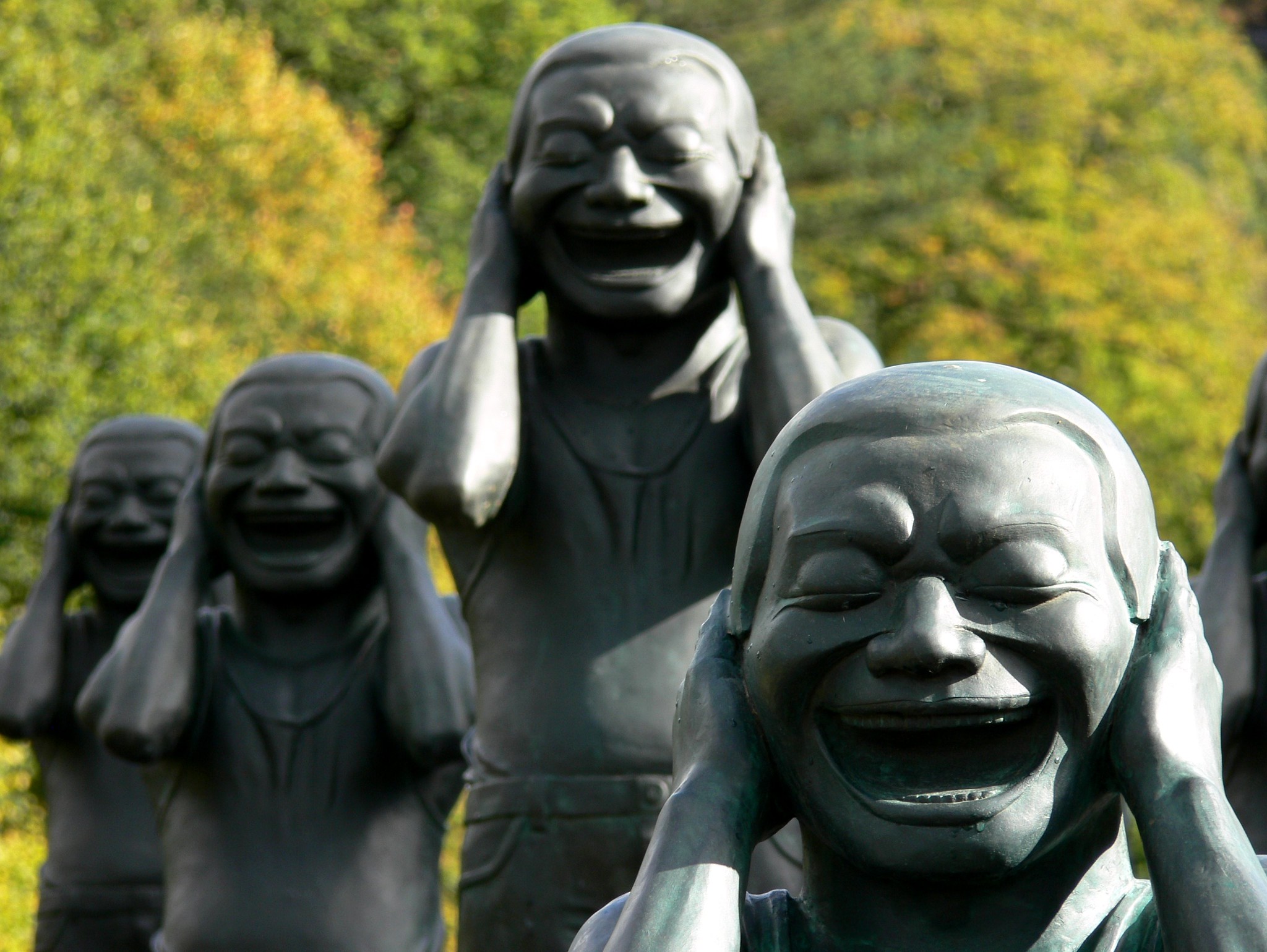 Renowned Chinese contemporary artist Yue Minjun recently became the main target of attacks by Chinese nationalist netizens due to allegations of "humiliating the military." Images of Yue's work containing visual implications of the Chinese military or historical incidents have been censored by Chinese social media platforms including Weibo.
On May 19, Chinese think tank Kunlun Policy Research Institute republished an article by Yang Zhaoyou on their Wechat platform denouncing Yue's works and exhibitions as an "organized military-humiliating and anti-communist incident." The article condemns the military references in Yue's 2007 oil painting Armed Forces – Planche No. 17 and its display at the inaugural exhibition of Shunde's private He Art Museum, which ran from late 2020 to early 2021, as "demonizing and stigmatizing the Chinese military." Yue's other works, such as The Comedy in the Unnamed City Gate (1991) and Revolutionary Romanticism (2000), were also attacked for allegedly "showing disrespect to significant historical figures and events," and seen as going against the Chinese Constitution and the Heroes and Martyrs Protection Law which was established in 2018 to protect the image of Chinese military. The said article also discredited Yue's international achievements, which served as evidence of his "collusion with Western political ideologies."
Known for oil self-portraits with faces and figures in hysterical laughs, Yue explained his approach as ways to play different roles and "make sense of the world." On May 26, the artist posted an image of a Buddha-like figure painted in his iconic laugh without any captions on his official Instagram, possibly as a response to the incident.
This surge of censorship was considered in line with the recent public criticisms of standup comedian Li Haoshi, also known as House, who made a joke on May 13 about the Chinese military and whose firm was subsequently fined RMB 14.7 million (USD 2 million) for "harming society." A week before, on May 6, authorities also shut down a exhibition in Shenzhen for displaying a work that criticizes Chinese government's draconian Covid restrictions imposed during the past three years.
Since the A4 Revolution in late 2022 and the lifting of Covid restrictions in China, the Chinese authorities have tightened their control over freedom of speech, especially in the art and entertainment industries. On May 21, President Xi published a letter on the official news agency Xinhua directed at the National Art Museum of China stressing the importance of "upholding a politically correct direction, putting people first, and practicing the core values of socialism."
Subscribe to ArtAsiaPacific's free weekly newsletter with all the latest news, reviews, and perspectives, directly to your inbox each Monday.