Art Basel Hong Kong Changing Exhibitor Fees and Criteria for 2021
By Fion Tse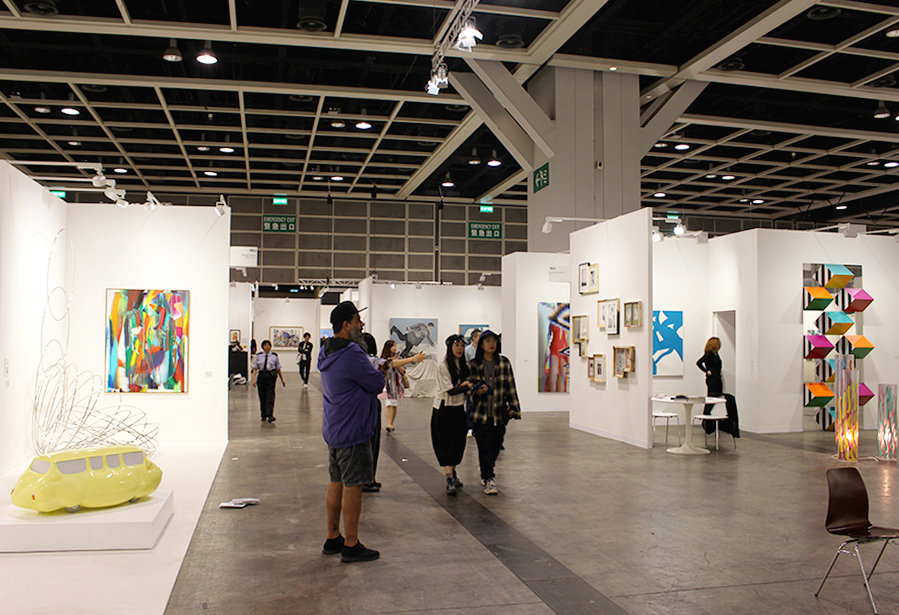 Following the cancellation of Art Basel Hong Kong (ABHK) in 2020 and its subsequent shift online, applications for ABHK 2021 have now opened, with increased flexibility for applying exhibitors as well as discounts on booth fees. The 2021 edition is currently scheduled to return to the Hong Kong Convention and Exhibition Centre for public viewing between March 23–27.
In a June 23 letter addressed to potential exhibitors, Art Basel global director Marc Spiegler, director for Asia Adeline Ooi, and regional head of gallery relations Angelle Siyang-Le outlined the changes in policy. Participants from the 2020 fair will be accepted automatically if they re-apply with similar proposals, and galleries will, for this edition, not be required to have a permanent exhibition space.
Application fees for 2020 will be rolled over to the 2021 edition if applicants have similar proposals. Also, as galleries were required to pay 25 percent of booth fees for the canceled fair, this amount will count toward their 2021 participation regardless of whether they exhibit in Hong Kong, Basel, or Miami Beach. For down payments, 2021 exhibitors are only required to pay 25 percent of fees up front as opposed to the entire amount as in past years. Furthermore, according to The Art Newspaper, the Hong Kong Commerce and Economic Development Bureau will subsidize a 15 percent discount on booth fees, with first-time exhibitors who previously partook in the Discoveries sector offered a 30 percent discount.
In January, when the possibility of ABHK's cancellation first arose, several heavyweight gallerists collectively penned a letter calling for a 50 percent reduction of booth fees and an extended payment deadline. ABHK denied the request then, claiming that 15 percent of exhibitors had already been allowed to reduce their booth size.
The cancellation of this year's ABHK in February due to Covid-19 was met with mixed responses. The fair's later digital iteration, Art Basel's inaugural Online Viewing Room, ran from March 18 to 25 and attracted over 250,000 virtual visitors.
Art Basel is staying optimistic that the coronavirus pandemic will be contained enough in Hong Kong and the region for the in-person fair to proceed. If it goes ahead as planned, ABHK 2021 will additionally debut a new section of exhibitions collaboratively curated by galleries. Titled "Dialogues," these will be duo presentations of artists from different continents.
Fion Tse is an editorial intern at ArtAsiaPacific.