Africa Institute Scraps David Adjaye's Campus Project over Sexual Assault Allegations
By Cheryl Kwan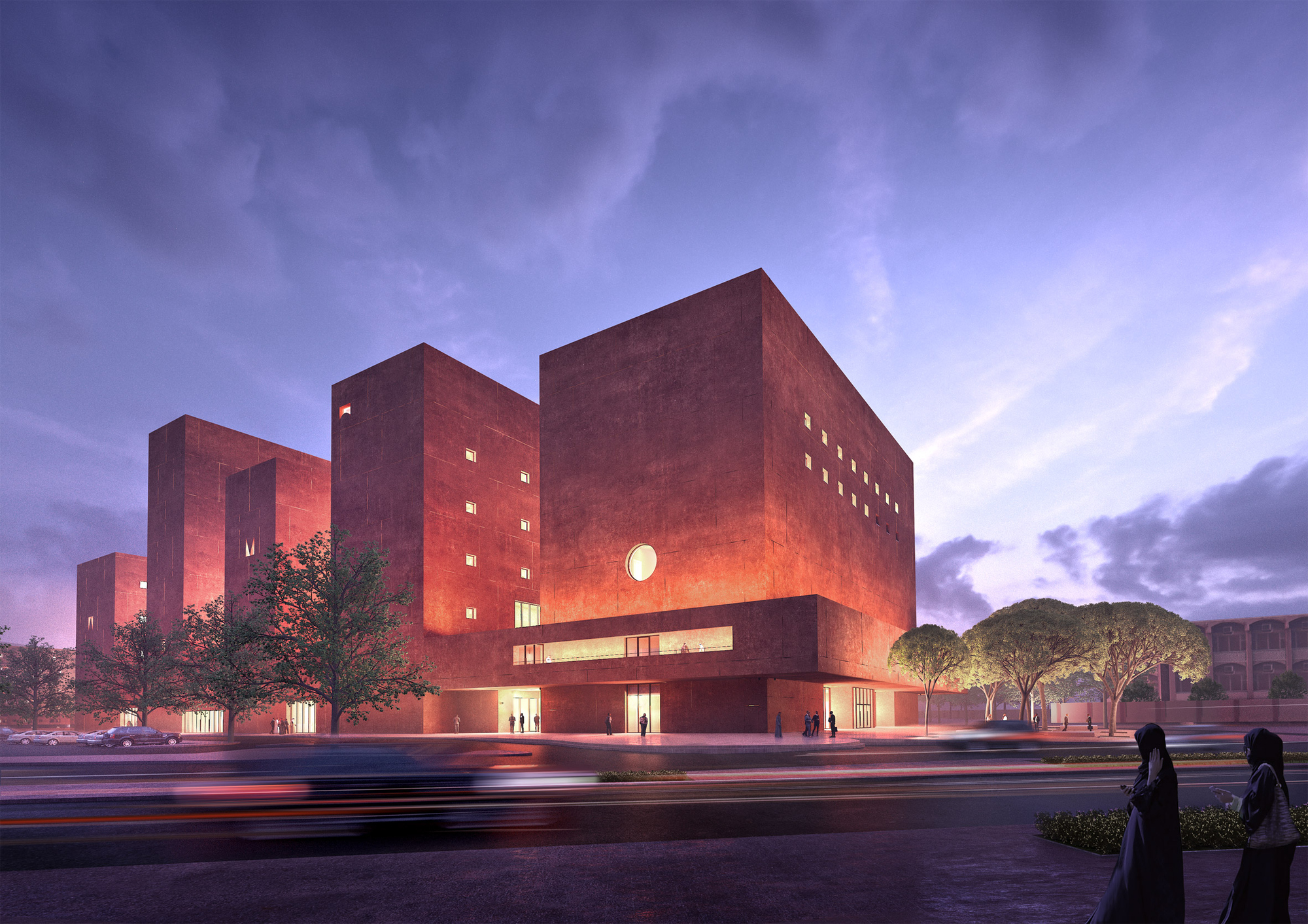 Sharjah's Africa Institute has canceled its plans for a campus designed by David Adjaye, after a report from the Financial Times in early July that accused the Ghanian-British architect of sexual assault and harassment. According to the report, three women, all former employees of Adjaye, have come forward to accuse Adjaye and his firm for alleged sexual assault and harassment, as well as the toxic work culture at his architectural firm.
Last week, the Africa Institute issued a statement by its president Hoor Al Qasimi, expressing that "the Africa Institute is deeply troubled by the recently reported allegations regarding David Adjaye, and we have made the decision to cancel the building project with Adjaye Associates." As a research institute dedicated to the study of Africa and its diaspora, the Africa Institute launched the 31,882-square-meter campus project in July 2021, scheduled to be completed later this year to provide space for the Institute's new higher-education program.
Best known for his architectural designs around the globe, including the National Museum of African American History and Culture in Washington DC and the Museum of Contemporary Art in Denver, Adjaye was knighted for his contribution to architecture in 2017 and has received numerous awards for his work, including an Order of Merit in 2022.
Since the allegations, Adjaye has stepped back from several of his projects, including his upcoming project to build a Holocaust Memorial in London, which is now suspended. Multiple institutions have cut ties with him. Adjaye's latest project, the Studio Museum in Harlem, has been halted by the museum, and he has also resigned from his role as architectural adviser to Sadiq Khan, mayor of London. Other projects due to be completed in near future, including the National Cathedral of Ghana and the Edo Museum of West African Art in Nigeria, have yet to make any decision or response regarding the allegations against Adjaye.
Cheryl Kwan is an editorial intern at ArtAsiaPacific.
Subscribe to ArtAsiaPacific's free weekly newsletter with all the latest news, reviews, and perspectives, directly to your inbox each Monday.