Harvest Time: Highlights from Frieze Seoul and KIAF Seoul 2023
By HG Masters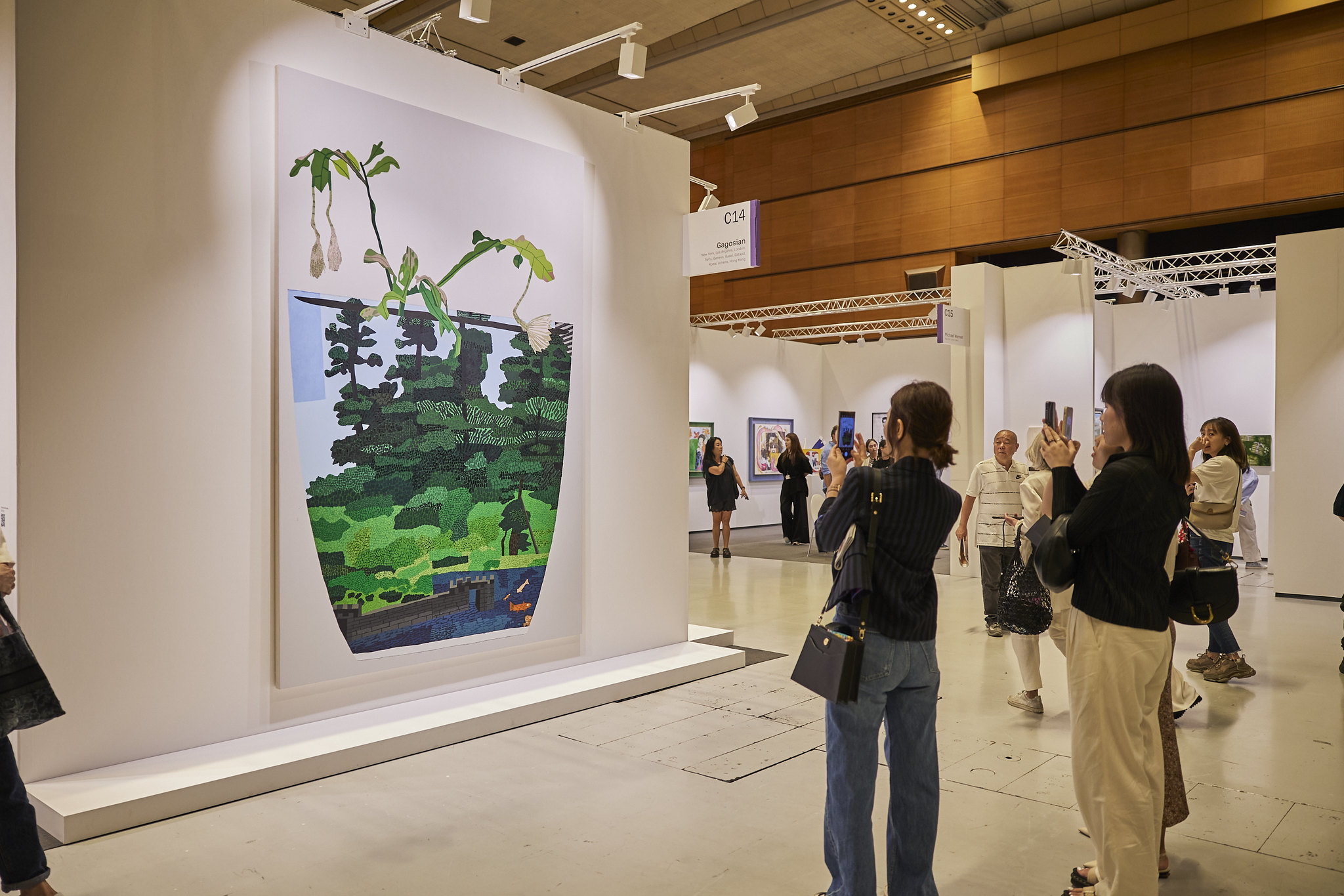 Two fairs, two floors, one week. That's the current arrangement of Frieze Seoul (Sep 6–9) and KIAF Seoul (Sep 6–10) at the Coex convention center in the Korean capital's Gangnam district. In this "long-term marriage," as Frieze CEO Simon Fox called it at a press conference last week, KIAF presides on the ground floor and Frieze inhabits the upstairs. With a five-year partnership agreement, they coincide yet complement one another in their target audiences. The London-based, American-owned Frieze is an international art fair with a significant Korean focus, while KIAF (run by the Galleries Association of Korea) is more oriented toward younger collectors and the domestic market. The two events also overlapped with Sydney Contemporary (Sep 7–10) and The Armory Show (Sep 8–10) in New York—which Frieze now owns, as of July—an art-world scheduling conflict that matters primarily to galleries, in terms of where they focus their attention and resources, and where collectors and the all-important "museum groups" (curator-led tours for patrons) decide to travel. Yet, the halls of the massive Coex complex—a convention center, shopping mall, and transport hub on the edge of traffic-choked southeastern Seoul—were thronging throughout the week. The return of collectors from China, Hong Kong, and elsewhere in Asia (where countries still had Covid-19 restrictions one year ago) offset a decline in those from North America.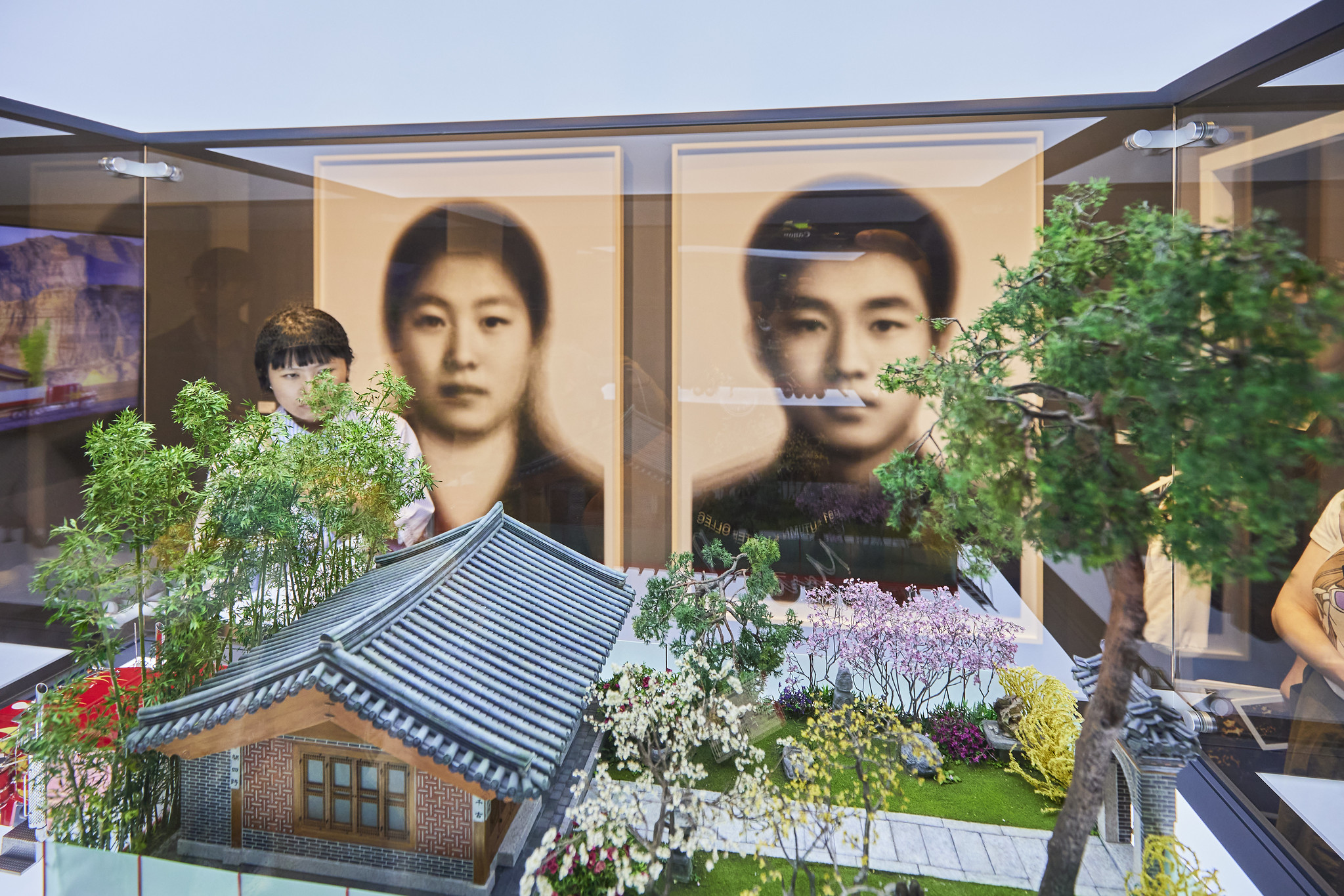 The sophomore edition of Frieze Seoul hosted more than 120 galleries, up from 110 in its 2022 debut, with an increase in Asian participants from 30 to 40 percent and more than 55 percent having at least one gallery space in Asia. The formerly hipster magazine turned art-fair-in-a-tent, Frieze is now a global luxury brand with its own culture and lifestyle publication. At Frieze Seoul, galleries have quickly determined that blue-chip international art in the upper five- to six-figure range, plus Korean postwar and emerging artists, is the sweet spot for collectors. Institutional validation doesn't hurt either. New York-based Tina Kim Gallery, for instance, won the fair's Stand Prize for its presentation that included Dansaekwha figures like Ha Chong-Hyun and Kim Tschang-Yeul, textile paintings by the late Pacita Abad (subject of a Walker Art Center retrospective), a large painting of a patterned dress by Kang Seok Ho, Suki Seokyeong Kang's floor and wall sculptures (the subject of a Leeum Museum of Art solo show) and suspended, viscera-resembling sculptures by Mire Lee, who debuted a major new installation in June at the New Museum in New York. Similarly, New York-headquartered Lehmann Maupin, which now has a spacious two-story gallery in Seoul, featured historical works by Korean experimentalist Sung Neung Kyung, who is included in the current survey "Only the Young: Experimental Art in Korea, 1960s–1970s" at the Solomon R. Guggenheim Museum in New York, and selection of new and old works by Do Ho Suh, alongside selections from their European and American artists. Parisian dealership Perrotin, which opened a gallery in Gangnam, featured popular Japanese manga-pop artist Takashi Murakami alongside fluorescent Park Seo-Bo abstractions, as well as a lifelike sculpture of a homeless person by Maurizio Cattelan, whose solo exhibition at Leeum earlier in the year achieved global viral-status when a visitor ate an artwork (a banana taped to the wall).
Among Korea's mainstay galleries, Kukje boasted major works by Anish Kapoor and Haegue Yang, who were concurrently showing in the gallery, and major canvases by Dansaekhwa painters Park Seo-Bo. Arario Gallery showcased several exquisitely rendered figurative canvases on dark-matte grounds by Jinju Lee, along with Inbai Kim's conceptual sculpture and drawings. In the Frieze Masters section for modern art and antiques, Gallery Hyundai held a solo showcase of Seundja Rhee (1918–2009), a pioneering female abstractionist who lived in Paris in the 1950s and synthesized Korean cultural beliefs with modern European styles. The Los Angeles gallery Various Small Fires, representing many Korean-American artists and now with a space in Seoul, was showcasing Wendy Park's paintings of scenes from her family's Korean-American household while intricately fabricated sculptures by Dew Kim explore the intersections of Christianity and BDSM.
In the Focus Asia section of solo presentations, Seoul's A Projects featured the surrealist figurative scenes of Jung Soojung. Yeo Workshop presented the two-channel video installation TURBINE TROPICS (2023) with a digital animation in which Priyageetha Dia reflects on imaginaries of extractive capitalism and Southeast Asian plantation narratives. Japan's representative at the upcoming Venice Biennale, Yuko Mohri, had a solo presentation at Yutaka Kikutake of her mechanized sculptures. Another emerging Japanese dealer, Osaka-based Marco Gallery, featured Taichi Yoshimura's carved camphor wood sculptures based on graffiti he found in cities around the world via Google Maps.
New markets also provide opportunities to reframe artists to audiences less acquainted with them. There were four Carl Andre sculptures featured across three booths at Frieze Seoul—including Hauser & Wirth, Cardi Gallery from Milan, and New York's Paula Cooper. It was a surprisingly robust showing for the famed minimalist sculptor whose involvement in the tragic death of his wife, the Cuban performance artist Ana Mendieta, was revisited in chilling detail from the recent podcast "Death of an Artist" by curator Helen Molesworth. Additionally, several Tom Sachs works were spotted at Frieze Seoul, despite his being the subject of a high-profile exposé in New York magazine about abusive practices at his "cult-like" New York studio.
Downstairs at KIAF, hometown favorites were out in full force, from postwar Korean abstractionists to the cutesy and cartoonish pop figuration that many younger collectors prefer in the Korean market and Asia at large. With 210 galleries, KIAF packed many more booths into the halls than Frieze, a sizable increase from the 164 participants since 2022. Both Kukje and Gallery Hyundai also participate in KIAF. The former presented Ugo Rondinone paintings and sculptures with the latter featuring a solo booth of Ryan Gander, with his sculpture of a sky-blue Porsche Taycan with a twitching, life-size mosquito on top of the hood. Now with its own gallery building in Seoul, Berlin-based Peres Projects featured figurative paintings by Mak2 and abstract canvases by Donna Huanca. Antony Gormley's prints based on the human body were shown by London's Cristea Roberts Gallery while Italian dealership Galleria Continua featured big and bold Anish Kapoor and Ai Weiwei sculptures. New York's Denny Gallery, with a space in Hong Kong, exhibited Jessie Edelman's colorful scenes from daily life, while Japanese gallery Whitestone, another newcomer to the Seoul gallery scene, featured the painter Etsu Egami and Chris Succo. KIAF's additional programming is extensive, with a special showcase for media artists, an exhibition on Korean "polychrome" painters Rehyun Park and Saengkwang Park, co-curated by the former National Museum of Modern and Contemporary Art director Bummo Youn, and even a three-week exhibition at the rail terminal of Seoul's Incheon International Airport of 60-plus artworks by emerging artists.
While the Korean economy has slowed to near recession and domestic art market sales have declined significantly compared with the previous year (according to the Korean Arts Management Services statistics), Korean and international galleries reported satisfactory sales, new clients and contacts, including museum curators from major institutions in Asia. For visitors, the impressive range of gallery, museum, and private-institution exhibitions, plus three consecutive, district-by-district gallery nights, showcased the Korean capital's ability to be a regular destination on the international art calendar. This spectrum of exhibitions—from major museum showcases to sizeable gallery shows and those presented by nonprofits far surpassed the potential offerings during Hong Kong's art week in March. And next year, in September, there will be two biennials, in Gwangju and Busan, that will bring hundreds more international artists, their galleries, and, potentially, their admiring collectors to Korea. While some of these arrangements might be ones of convenience or coincidence, for the art scene in Seoul, they can nonetheless still prove synergistic when organized well.
HG Masters is ArtAsiaPacific's deputy editor and deputy publisher.

Subscribe to ArtAsiaPacific's free weekly newsletter with all the latest news, reviews, and perspectives, directly to your inbox each Monday.