Up Close: Yooyun Yang
By Ned Carter Miles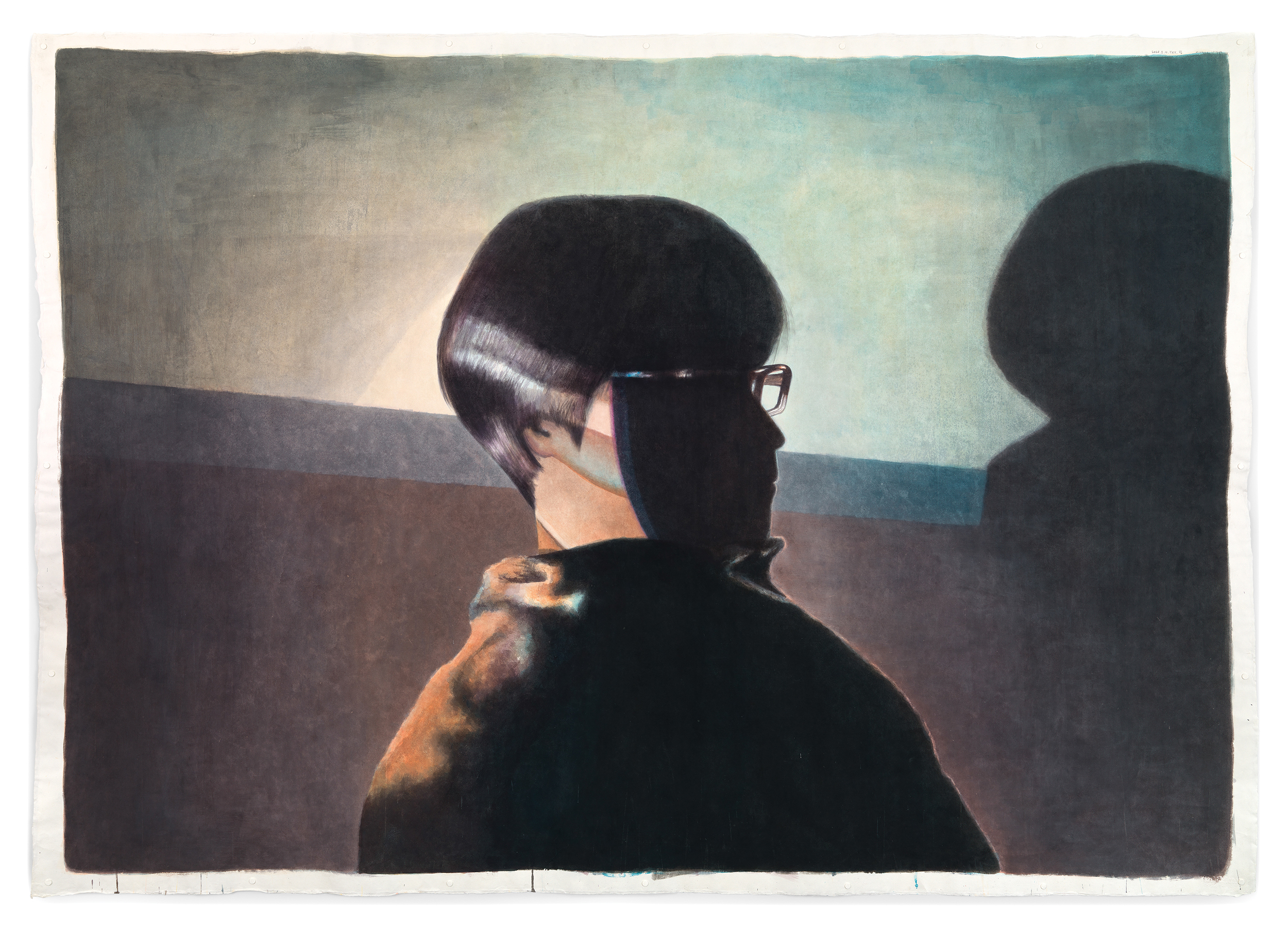 A realist portrait. A muted palette. At first glance, Yooyun Yang's Beam (2020) is straightforward, matter-of-fact. Any of the paintings in the Seoul-based painter's recent show "Passing Time" at Stephen Friedman Gallery, London, might give a similar impression. That's how Yang operates—drawing one's attention with images of heads in profile, a sleeping face, babies' hands. There's a lulling quality to the amount of skintone in each piece, but then a detail will catch you off guard: an eye squeezed a little too tight, a white cable hanging from a wrist, a trick of light.
Occupying a central position on the leftmost wall of the gallery's first room, Beam sees a bespectacled figure stand in near-profile at the center of a sheet of hanji. Their face is in shadow, while strong refracted light illuminates their back and neck. On the wall behind them, slightly in front, a shadow is cast. The texture of the paper and the mild blues and greys make for a mundane scene. One can almost imagine the sitter posing in front of an overhead projector in a school somewhere. It could be a photograph.
On closer inspection, though, the painting's uncanniness shines through, and questions emerge. Could that shadow be made from such an angle? Are the point of the silhouette's nose and the gap between their lips quite right? Are the collars of their clothes and the temples of their glasses at odd, even impossible, angles? As your eyes scour the paper for answers, you realize they're always just out of sight, hidden in the shadows.