Up Close: Brook Hsu
By Tiffany Luk
Full text also available in Chinese.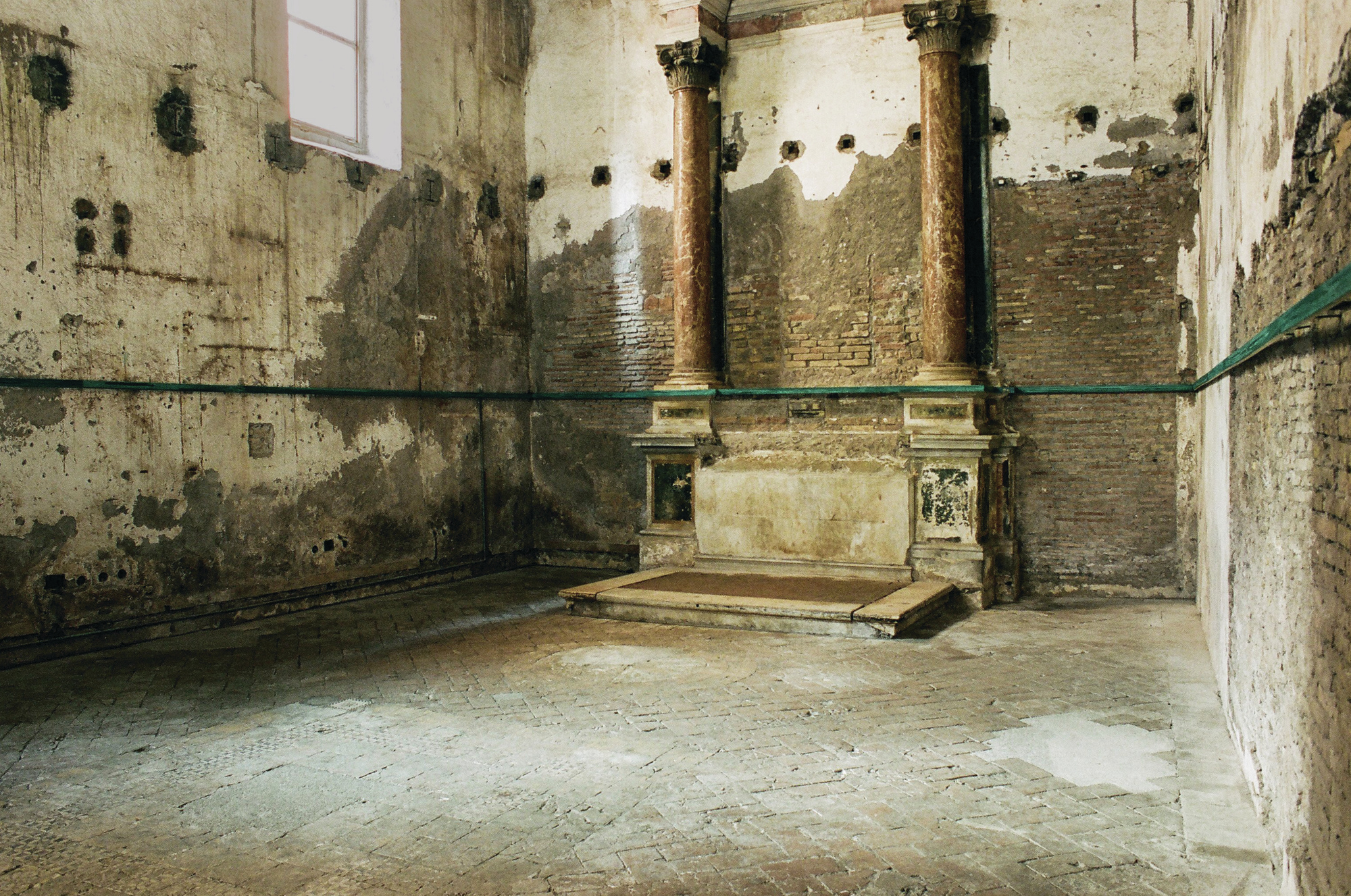 Churches have long been sites where rituals of life and death took place side by side. It was thus fitting that Sant'Andrea de Scaphis, a deconsecrated 9th-century Roman church-turned-gallery space, housed Taiwanese American artist Brook Hsu's paintings from her series Pale Green (2022), which featured playful and animated human skeletons characteristic of her oeuvre, subverting the solemnity and gravity that often surrounds the topic of mortality.
Hsu's installation eschewed the typical signifiers of the start and end of a painting, whether with frames or with installation: the body of work appeared as one Pale Green line that horizontally traversed the brick and plaster interior of the former oratory. The series comprises a total of 24 diminutive oil paintings on maple wood, all 5.1 centimeters in height and ranging from three to 243.8 centimeters in width, and painted in the artist's signature verdant color palette.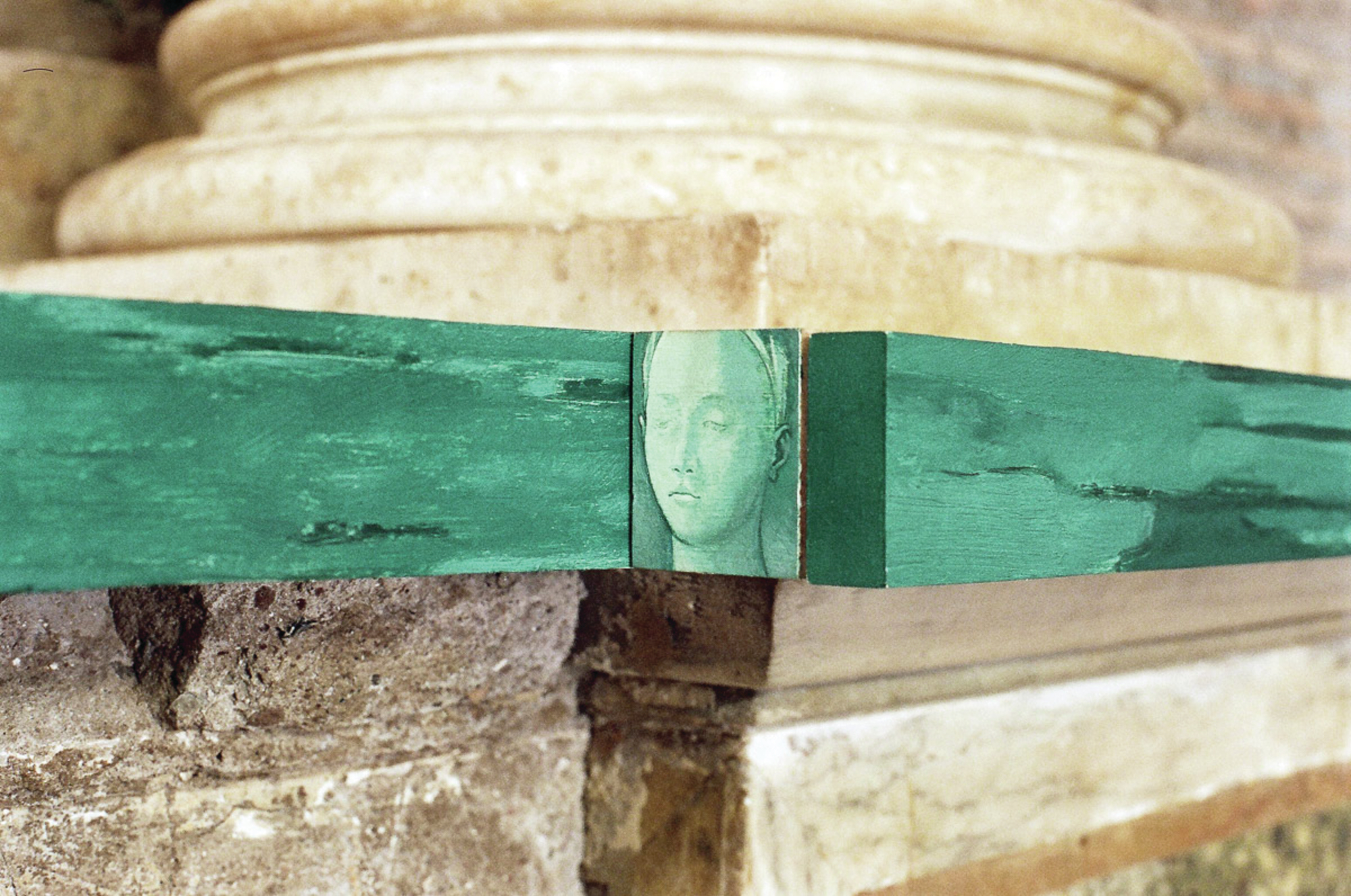 Hsu's paintings invite you to take a closer look. There are landscapes of trees, skeletons, and details of skulls stretched horizontally to become almost unrecognizable except from a distanced angle. On one corner of the former marble altar, a three-centimeter-wide painting pulls you in. Here, on 15-square centimeter surface, Hsu's painterly prowess is on full display. A solitary skeletal figure recedes into the scenery. Is the figure playing a woodwind instrument in a field? Or looking down a long-barreled firearm, aiming at an out of picture target? Hsu markedly departs from the monochromatic palette of most of the other works to include more warm, earthy tones. Whether the colors should be read literally is ambiguous—is it a warm pastoral landscape or a fiery hellscape? The nuances of Hsu's work, from the subtle deviation of her typical tincture to the ambivalence of the skeletal figure—stripped of human emotion, yet able to communicate through body language—allows for the oscillation between tranquility and violence, creating a meditative experience for the viewer in the abandoned chapel.