What's Up in Beijing: May 2020
By ArtAsiaPacific
The Chinese capital downgraded its Covid-19 emergency response status in late April following months in lockdown, and museums and galleries are reopening with caution. Unable to launch in March, Gallery Weekend Beijing (GWB) now spans ten days through the end of May, with galleries and nonprofits in the 798 Art District unveiling new exhibitions and public art projects. Here are ten shows affiliated with GWB or running concurrently through May and beyond.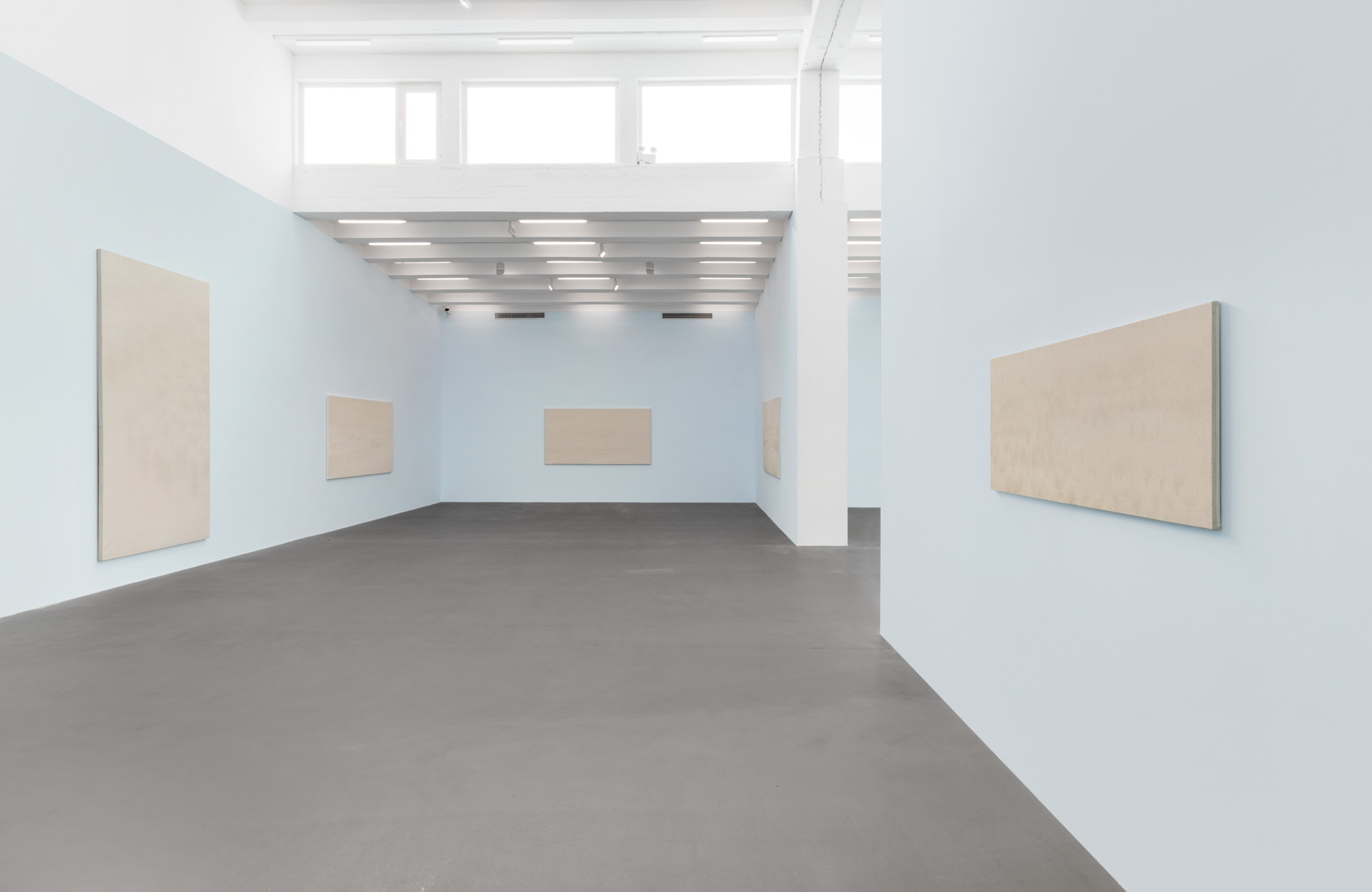 Mar 28–May 31
"Empty/Not Empty" marks the fourth exhibition of veteran Chinese landscape painter Qiu Shihua at the gallery's Beijing branch. Qiu is known for his "white paintings," seemingly monochromatic canvases that reveal subtle landscapes rendered in pale shades. The exhibition's titular juxtaposition draws on Qiu's statement that "all being and non-being is hidden in [his paintings]," which are devoid of a central perspective or recognizable sense of direction. The solo exhibition brings together oil paintings and paper works from the past 25 years of the painter's career.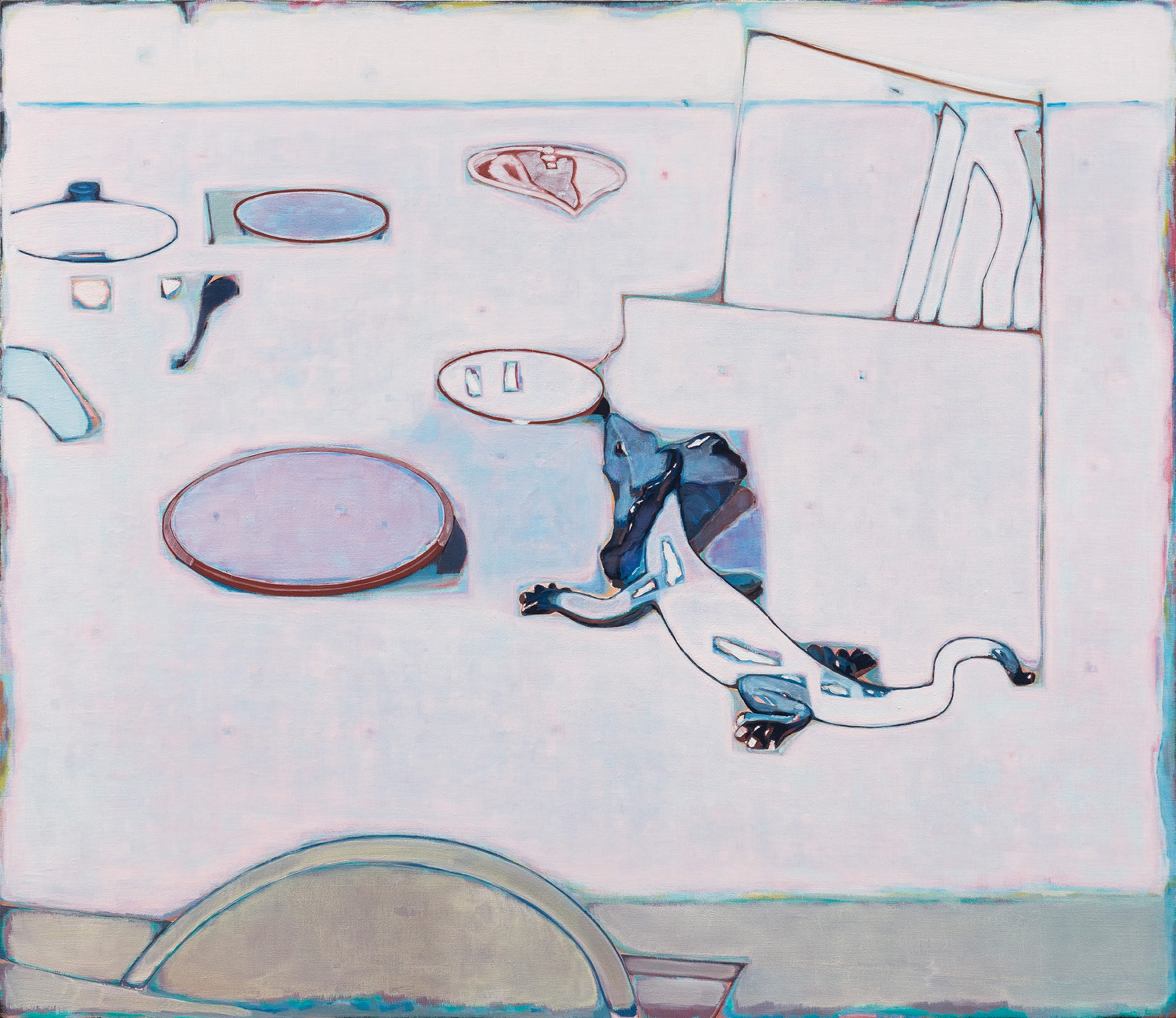 May 15–Jun 27
Tang Yongxiang exhibits 11 new paintings in "Shape," each produced using his signature technique of recreating two-dimensional images from photographs taken on his phone, then selectively painting over the composition until he achieves the "ideal" balance of positive and negative space. His visual language is exemplified by pieces such as Concave Painting (2014), inspired by an artwork he encountered in a demolished building. Magician Space is supplementing the gallery experience with a digital platform revealing hidden details of the works.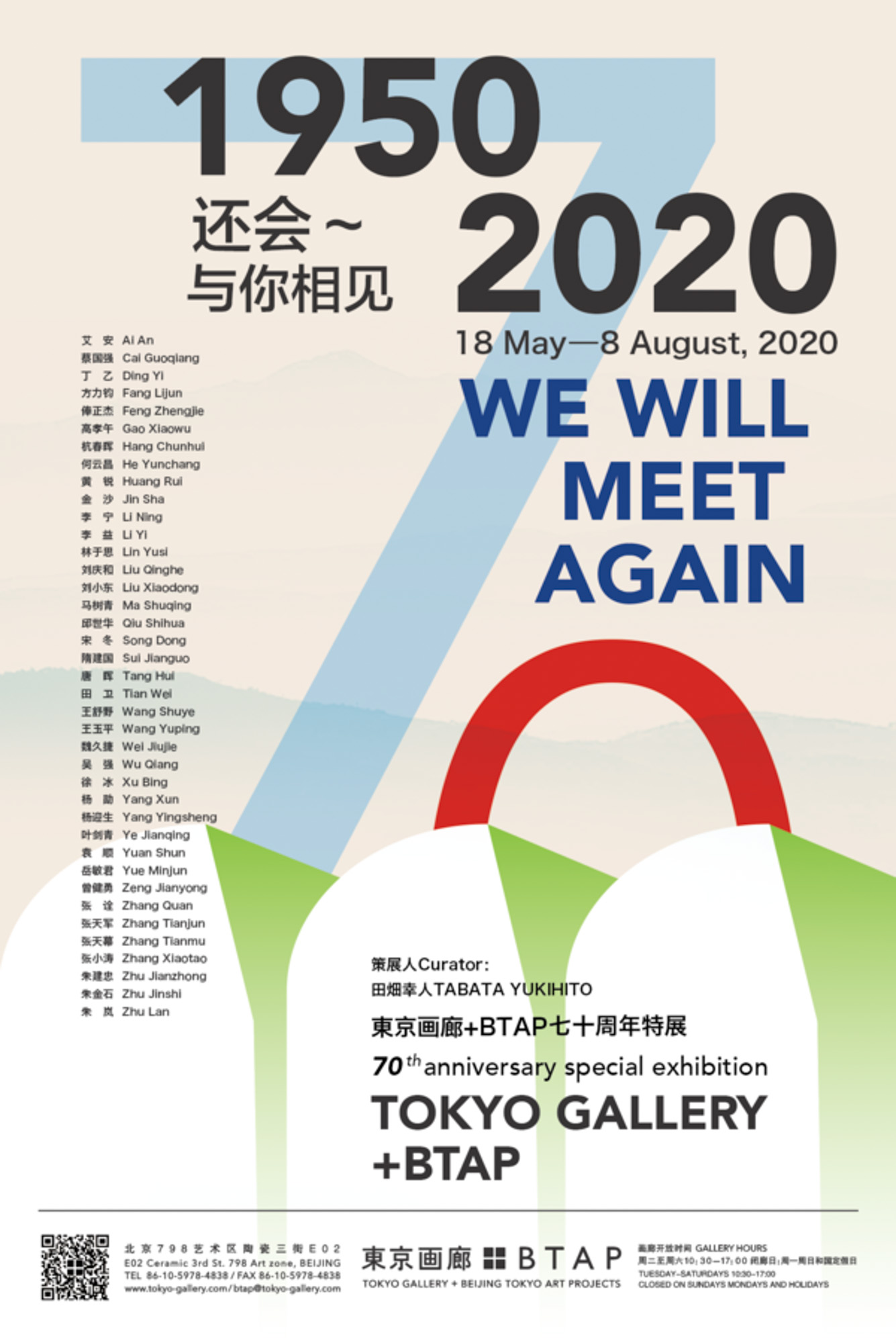 Tokyo Gallery + Beijing Tokyo Art Projects
May 18–Aug 8
To commemorate the organization's 70th year, Tokyo Gallery's Beijing location presents "We Will Meet Again." The group exhibition features more than 80 works spanning painting, sculpture, installation, and video by figures who have collaborated with the gallery since its founding, including installation artist Xu Bing, pyrotechnical artist Cai Guo-Qiang, sculptor Gao Xiaowu, and painter and curator Wang Shuye.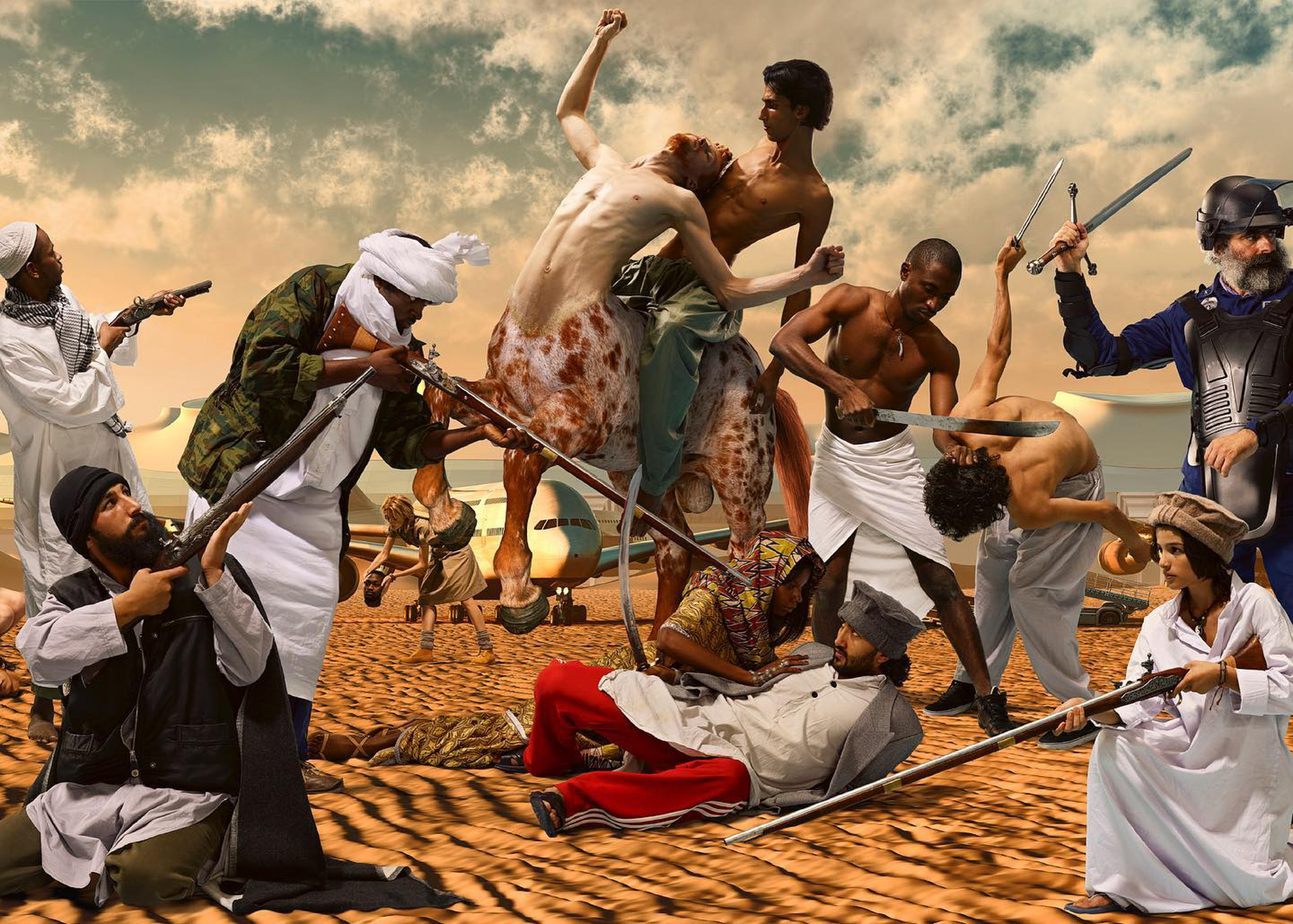 May 20–Jun 30
Tang Contemporary Art has two exhibitions at 798. "What Came to Pass," the Russian collective AES+F's first solo exhibition in China in a decade, focuses on two projects that reflect on humanity's contemporary condition through multichannel video installations and digital collages inspired by Medieval and Renaissance tableaux. At the gallery's second space, "White" consists of a single installation by Zhao Zhao utilizing cotton as the only element.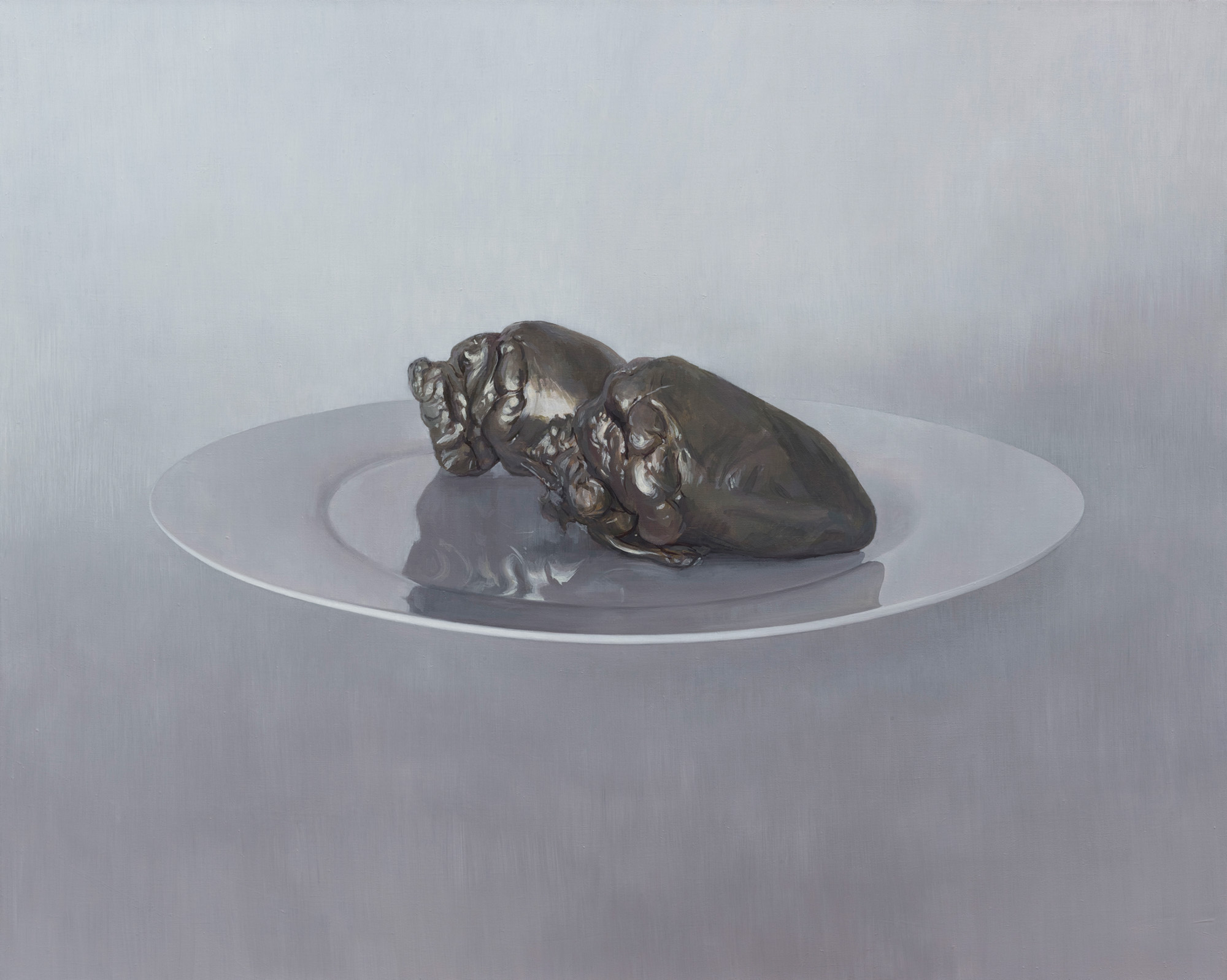 May 21–Jul 12
Zhu Yu's third solo exhibition at Long March Space, titled "Mute," showcases 20 works from the past five years, with no ancillary text in order to emphasize individual readings of the artworks. Best known for his performances, Zhu stirred controversy with works such as Skin Graft (2000), where he transplanted a piece of his own skin onto damaged pig skin, and Dinner – Eating People (2000), a photographic series documenting himself cooking and eating what he claimed was a human fetus. The artist's interest in the body continues in his still-life paintings of hearts on plates presented at "Mute."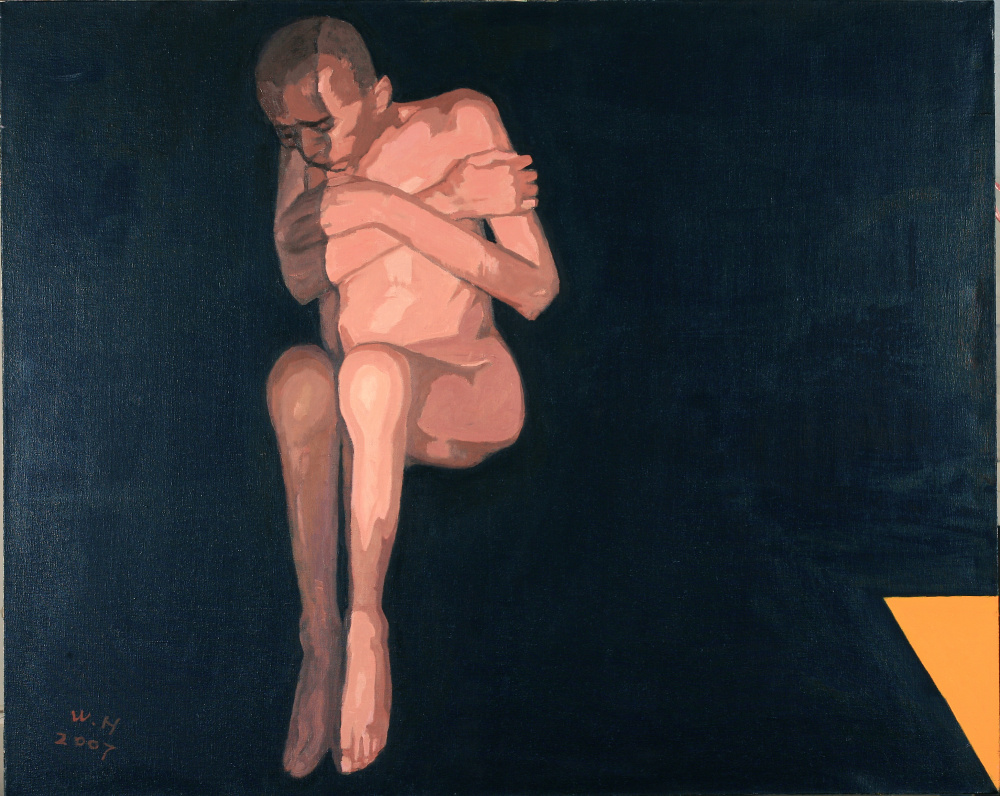 May 22–Jun 21
Wang Jiajia is known for digital collages and abstract paintings with layered references to 1980s video games, TV shows, and other elements of pop culture. Wang's solo exhibition "Elegant, Circular, Timeless" debuts a new series of "face-painting" works utilizing found images. The gallery's second space is dedicated to a solo exhibition of the late painter Wei Hai, a member of the influential underground No Name Group (無名畫會), founded in Beijing during the Cultural Revolution.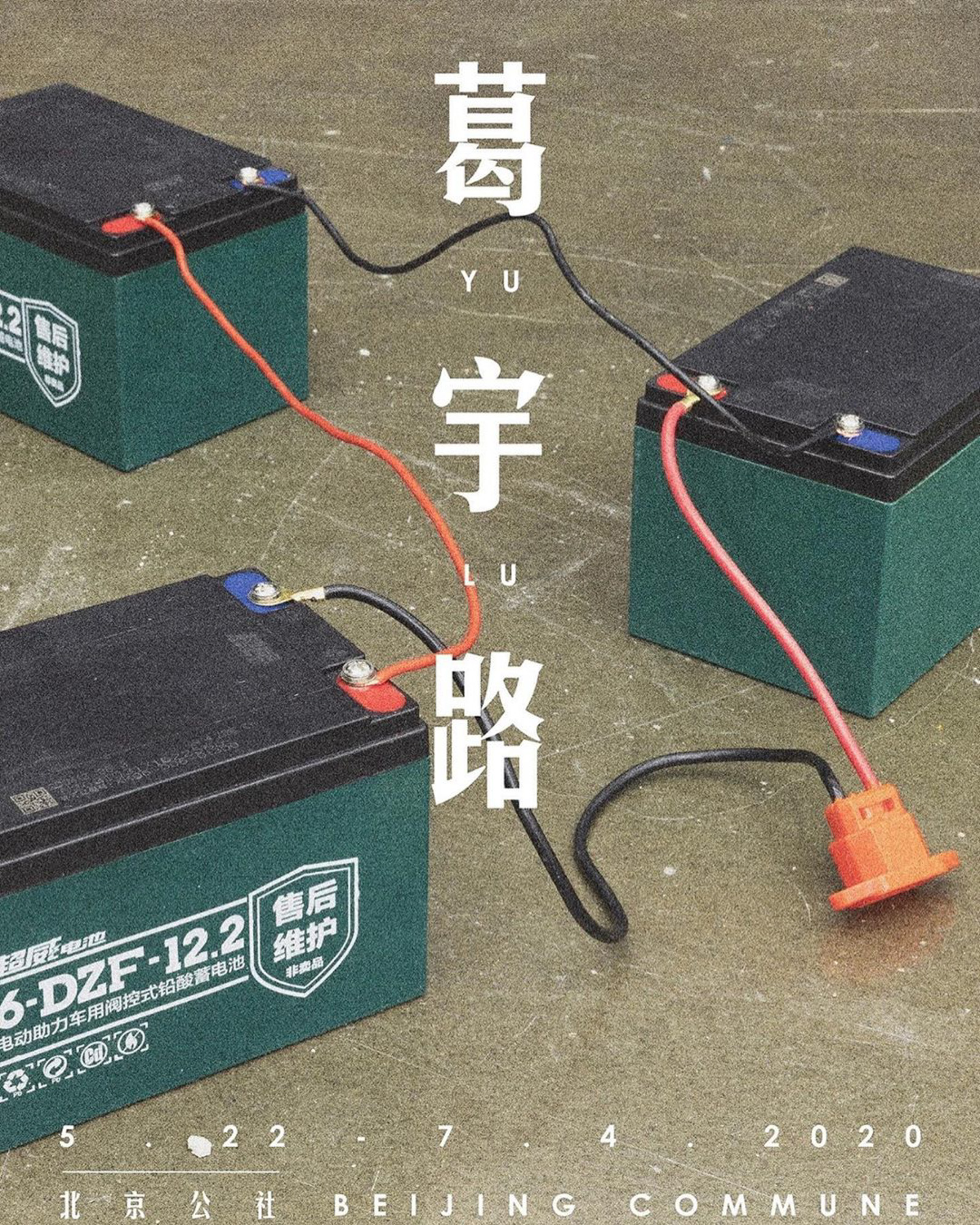 May 22–Jul 4
Emerging artist Ge Yulu's debut solo at Beijing Commune showcases experimental works that revolve around the deconstruction of public space in China's tightly controlled urban settings. For instance, in Ge Yu Lu (2017)—a pun on the artist's name, which ends with the Chinese character for "road"—Ge named a street in Beijing after himself by installing unauthorized street signs, highlighting the ambiguous and even arbitrary mechanisms that govern public space.
May 22–Aug 30
Galleria Continua, which opened "15 Artists x 15 Years in China" to celebrate the anniversary of its Beijing space, adds four more projects to this survey for Beijing Gallery Weekend. These are Kader Attia's video installation on Paris's banlieues, La Tour Robespierre (2018); Hans Op de Beeck's punk love story The Thread (2015); a large-scale ink map from Qiu Zhijie's renowned series; and an intervention by installation artist Daniel Buren.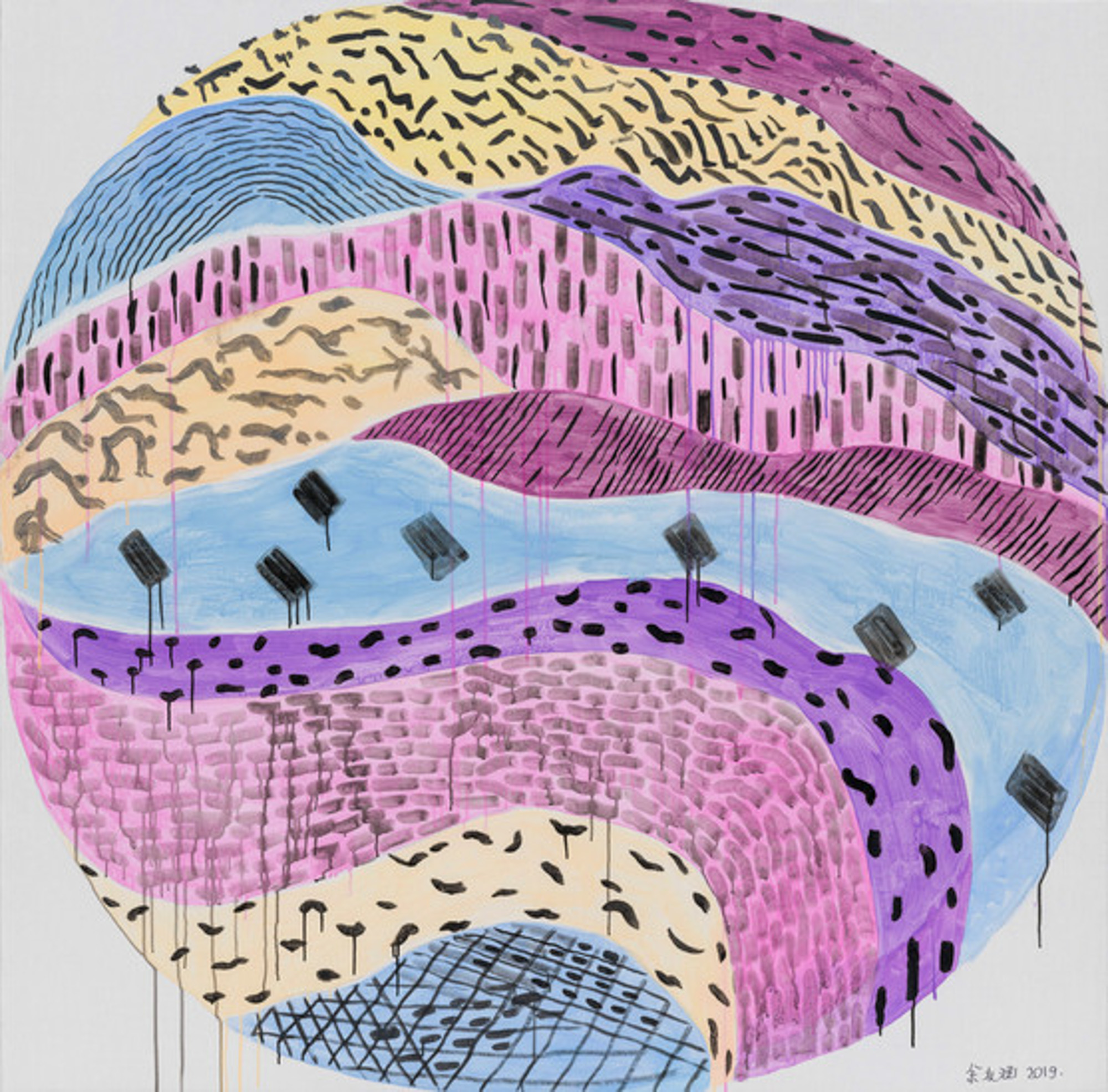 May 16–Jun 30
Yu Youhan's first solo exhibition at ShanghArt Beijing, "Cycle • Freedom," centers on the tension between xún (cycle), denoting an adherence to recurring rules, and yóu (freedom), a departure from static conventions. On view are 14 abstract paintings from the past decade that represent Yu's ongoing explorations of mark-making and the symbol of the circle.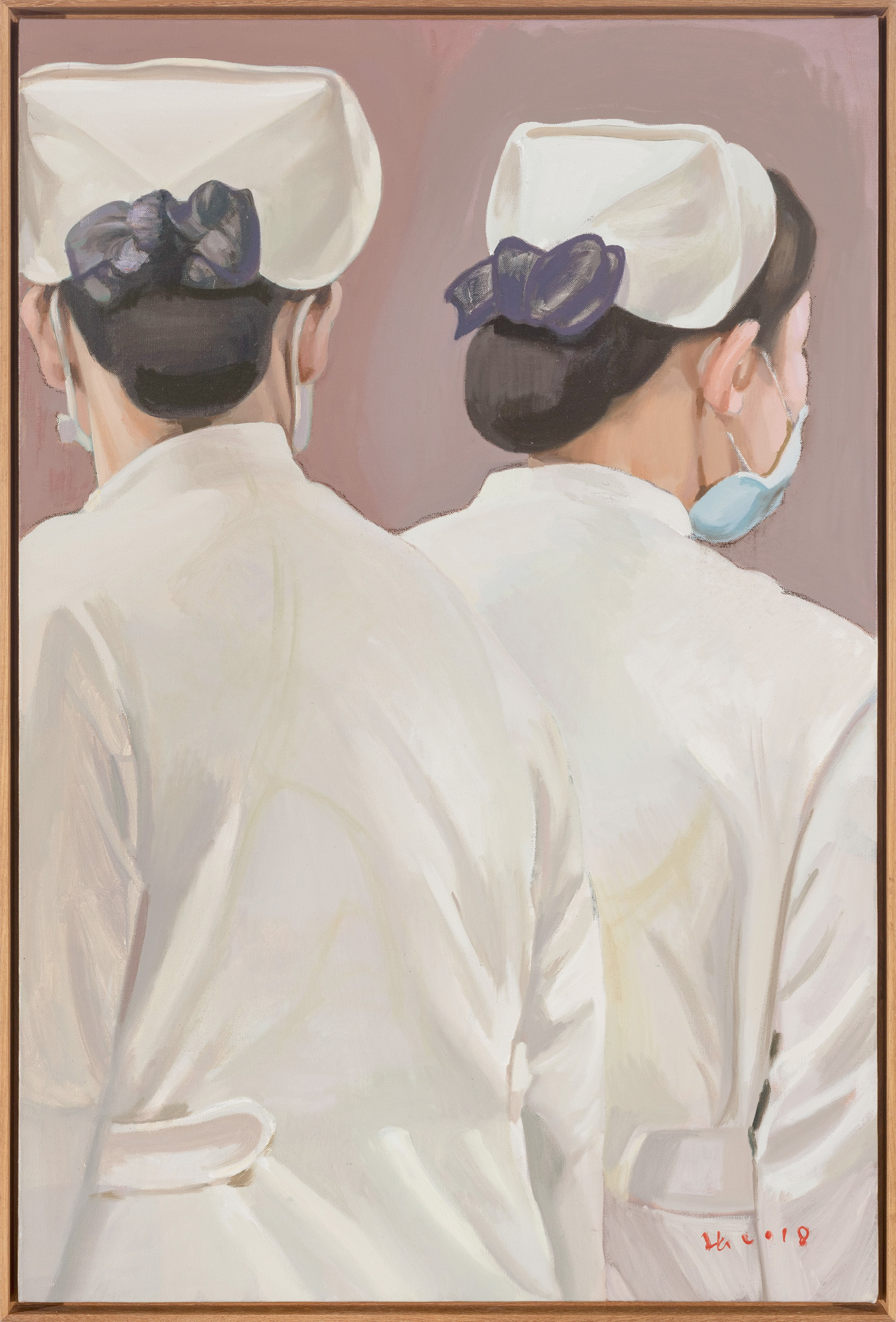 UCCA Center for Contemporary Art
May 21–Aug 30
UCCA Beijing's first exhibition upon reopening takes its title from an anthology by American poet and curator Frank O'Hara, who wrote, "In times of crisis, we must all decide again and again whom we love." Assembling works from the past 15 years by more than 20 international artists, "Meditations in an Emergency" probes questions surrounding mortality, information, and our globalized lives as the Covid-19 pandemic continues to unfold. Included is a display of archival materials from a previous exhibition, "Blue Sky Exposure," held at the end of the SARS epidemic in 2003. Among the participating artists are Musquiqui Chihying, Lawrence Abu Hamdan, Forensic Architecture, Hsu Chia-wei, and Zhang Peili.
To read more of ArtAsiaPacific's articles, visit our Digital Library.