What's Up in Beijing: September–October 2020
By The Editors
Beijing was hit with a Covid-19 cluster outbreak in June, inciting fears of another wave, but has since recovered. Much of the city has returned to normal life: university and college campuses have reopened, cinemas have resumed operations, and domestic tourism has increased. Meanwhile, art institutions in the Chinese capital have been busy staging new shows. Here is a selection of the exhibitions to see.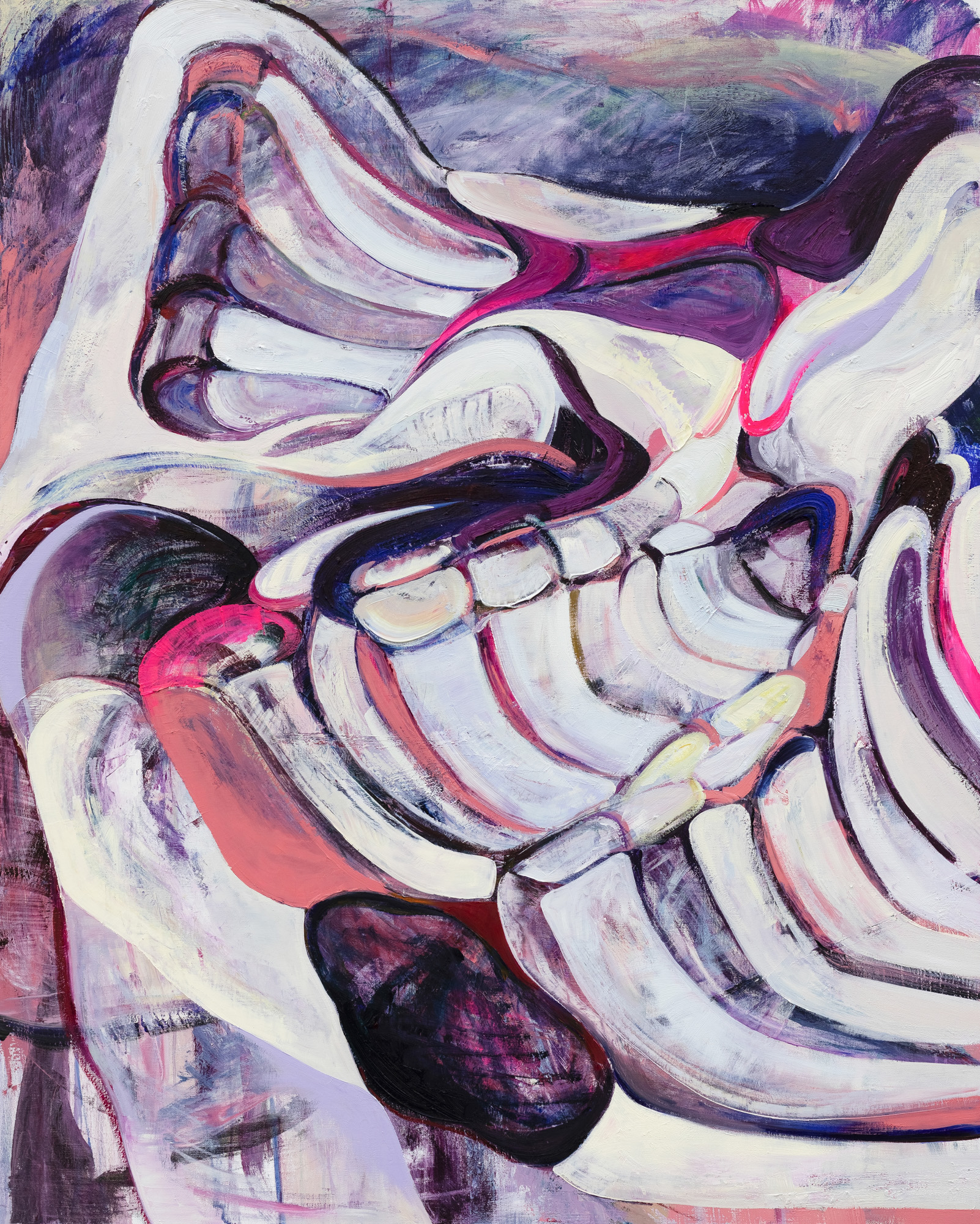 Jul 18–Sep 6
In Zhang Zipiao's second solo exhibition at White Space Beijing, the painter explores the theme of femininity and the objectification of the female form. In her series Position and Blooming (2019–20), Zhang abstracts the female figure, conflating the body with flowers and slabs of meat. In Cherry Blossom (2020), the flower's pigment and curving shape evokes flesh, while Skeleton 01 (2020) reduces the human body to a rack of bones with pink sinew. Sensual and powerful, Zhang's distorted images manifest the desire and struggle to liberate the feminine form from an oppressive gaze.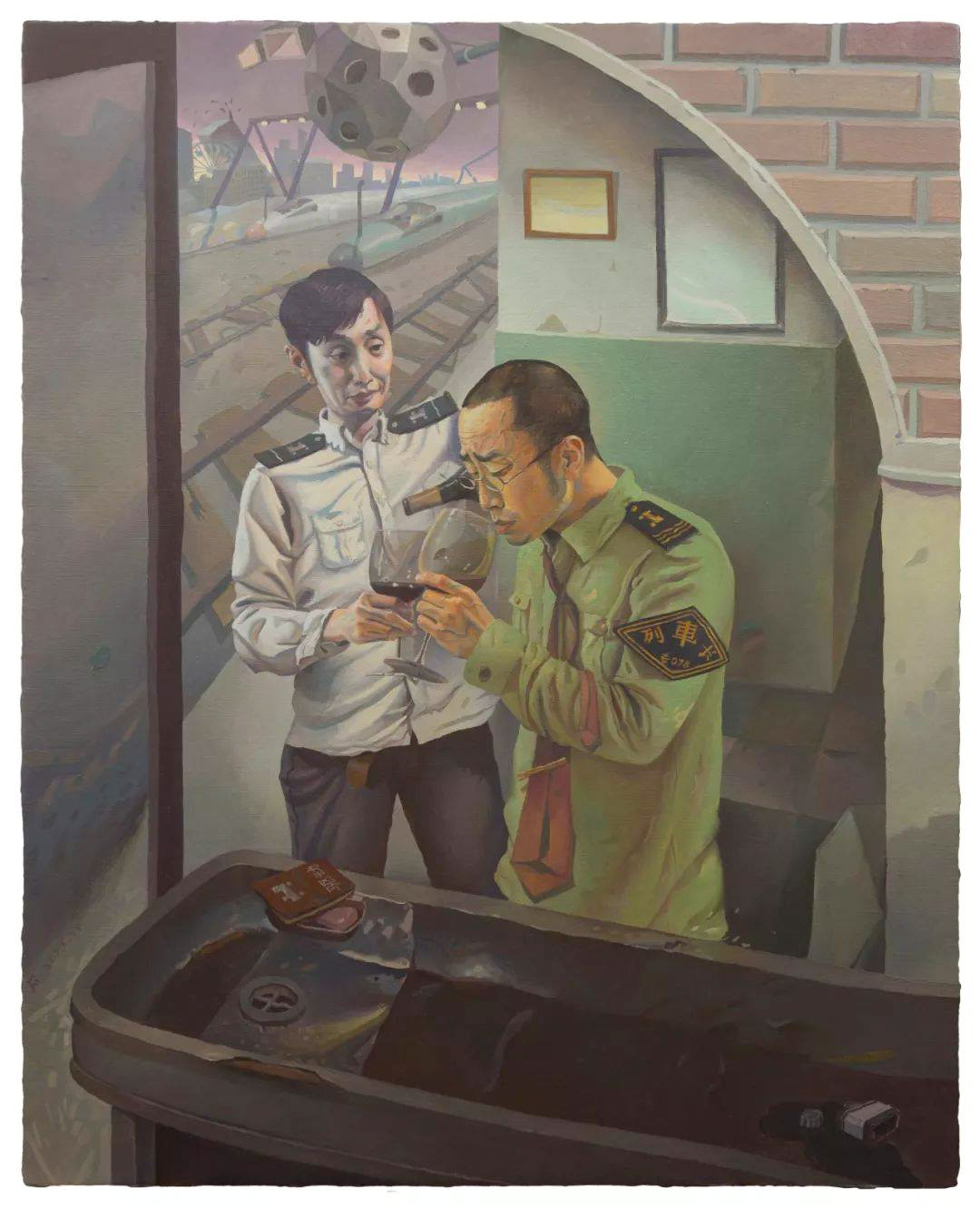 Aug 15–Sep 11
Wang Yifan's solo exhibition at Star Gallery presents new oil paintings of portraits created in the past year. The series is connected by three recurring models and is reflected in the exhibition title: Wu Xiaoke, Jeff, and the artist himself. Whether Wang captures candid moments in canvases like Wu Xiaoke and Pearl Curtains (2018) or Music Loves Jeff (2019), or a posed moment of tension like in Wu Xiaoke and the Painter (2020), he transforms his relationships and even himself into protagonists within his projected narratives.

Jul 25–Sep 12
"Same Line Twice" presents a series of collaborative drawings between Hung Fai and Wai Pong-yu. For this body of work, the artists draw simultaneously on the same sheet of xuan paper to create a dynamic visual dialogue that evokes the complex networks of human emotions and relationships. In works like Same Line Twice 22 (2020), Hung's straight parallel lines and Wai's swirling, freehand styles are almost confrontational, while in Same Line Twice 19 (2020), they merge into a singular, cohesive style. Running concurrently with "Same Line Twice" is Su Huangsheng's solo presentation "Visual-log." Adopting the visual language of traditional Chinese painting, Su conveys the chaos and informational overabundance of the digital era through densely layered compositions.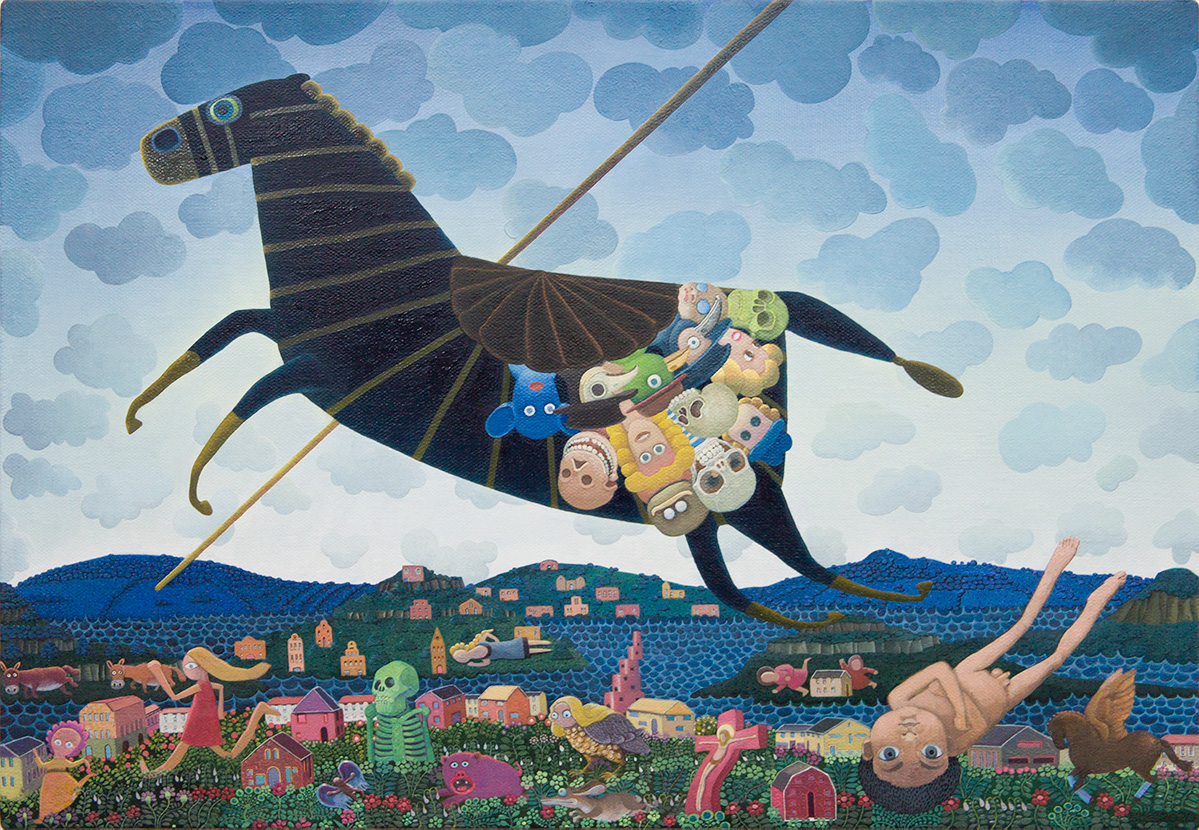 Aug 13–Sep 26
"Revelations" featuring Zhang Gong is a series of paintings and drawings that depict lush, fantastical landscapes and portraits. In acrylic-on-canvases like The More Knowledge (2019), Zhan combines Renaissance-era symbolism, floral patterns, and animals to inspire contemplation of the wonder and resonance of nature. Meanwhile, oil painting Apocalypse No.7 (2020) is populated by classical fairy tale elements, Christian imageries, cartoon characters, and memento mori. Zhang's artworks capture his childlike imagination and his appreciation for Western art history.
Jul 25–Oct 18
Zhan Wang's fourth solo exhibition at Long March Space brings together a collection of 22 object-artworks dating back to 1990. The survey centers on Zhan's methodology of integrating conception and production, meaning the idea of the work arises through its physical creation. In addition to works from the Artificial Rock (1995– ) series that reflect the artist's longstanding engagement with visibility and material transformation, the show includes a new collaborative project by Zhan and Long March Books. Titled The Limit of an Object (2020), the work is a series of tarot cards printed with images of Zhan's artworks that chart his artistic development, starting from 1988. 
Aug 29–Oct 25
"River with Three Buoys" demonstrates the formulaic logic of Zhang Xuerui's painting practice. Each canvas, which is evenly divided into squares, is anchored by three main colors that are designated specific points in the composition. Zhang then mixes the paints in different ratios and fills the area between the three main points with soothing color gradients. Despite the highly systematic and logical process, Zhang's color fields resonate with affective harmony.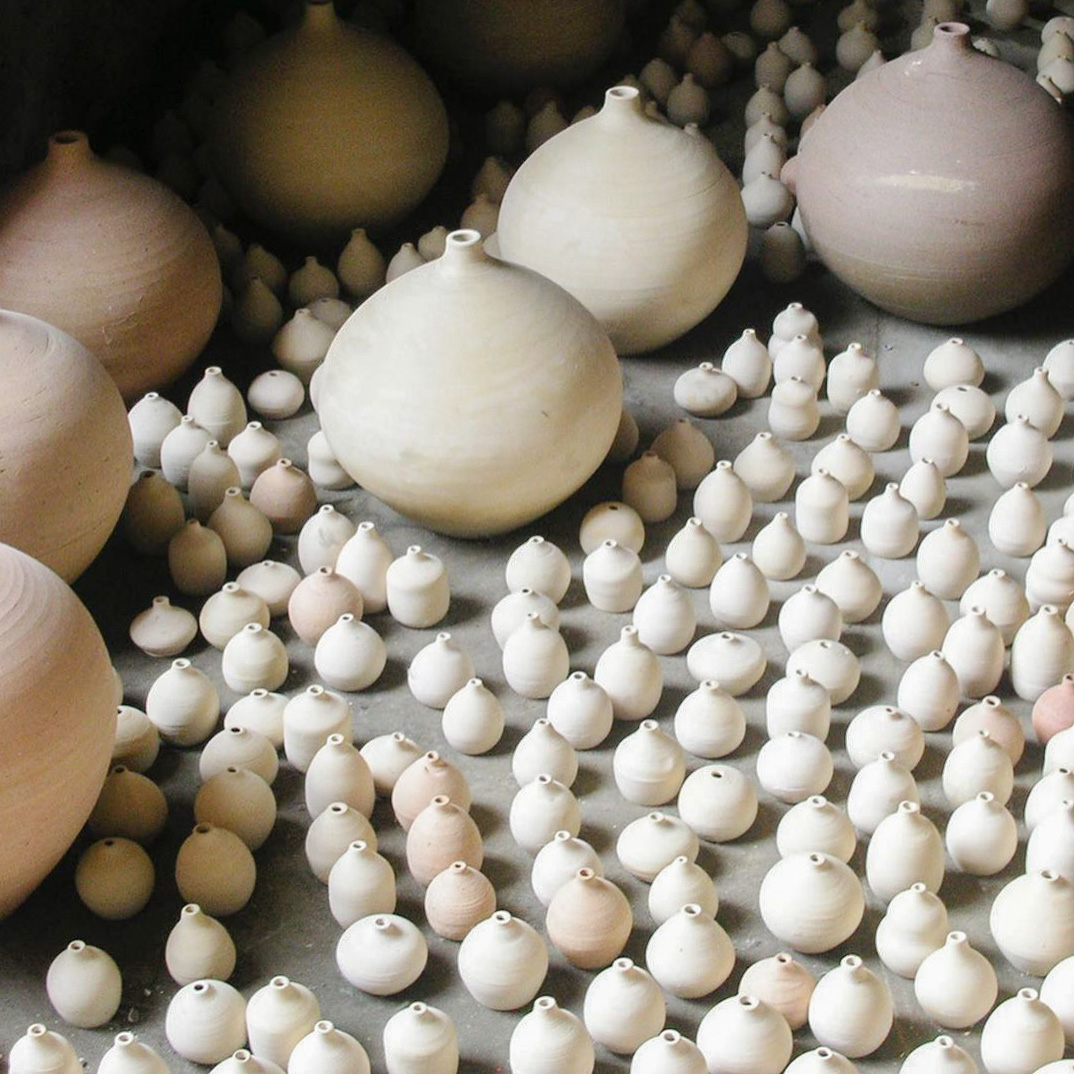 Aug 29–Oct 10 
In his solo exhibition, multidisciplinary artist Yang Maoyuan presents over 20 sculptures, paintings, and photographic collages made during the last three years. The exhibition name "Backup Copies of Memory" was derived from one of the featured artworks, in which Yang combined two similarly shaped objects whose original forms and functions become indistinguishable after the fusion, their pasts erased. Similarly, the show is full of tensions between cryptic memories and delightful fantasies, following the artist's established interests in history, destiny, and objects from different civilizations.
UCCA Center for Contemporary Art
Aug 15–Nov 29
"Practice," the retrospective exhibition for painter Elizabeth Peyton, known for her portraitures, features works from her thirty-year career and is her first solo exhibition in China. The show is a collaboration between UCCA Beijing and London's National Portrait Gallery, where her solo exhibition "Aire and Angels" just closed in January, and re-presents key works from "Aire and Angels," exhibiting a collection of drawings, paintings, and prints. The show's range in media plays with the definition of "practice" as both a reference to focused training as well as to an artist's body of work.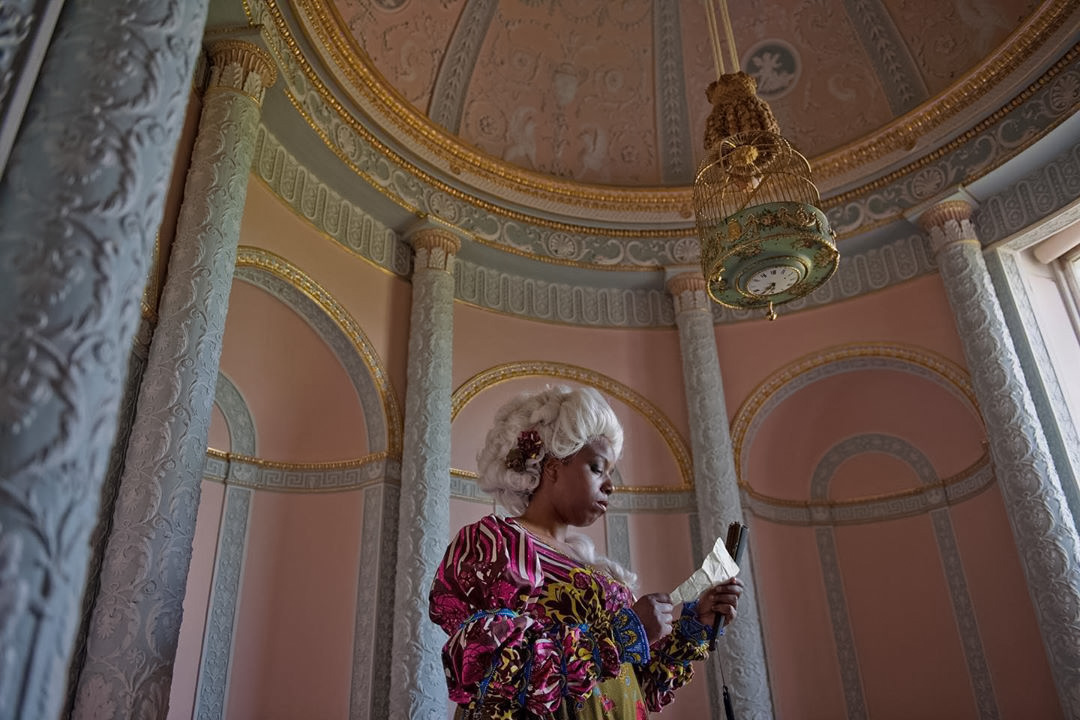 M Woods
Group exhibition "Collective Care: A House with Many Guests" at M Woods presents the works of historical-canonical artists like Gustave Courbet as well as contemporary artists such as Kader Attia, Dahn Vō, David Hockney, and Pixy Liao. Comprised of loans from eight private collections alongside pieces from the museum's collection, the show contemplates themes of collaboration and hospitality in a Covid-19 landscape. M Woods is also showing two video works by Yinka Shonibare, Odile and Odette (2005) and Addio del Passato (2011). Staged in the museum's reconstructed Ming dynasty style Temple Galleries, the traditional Chinese architecture provides a culturally de-stabilizing platform for Shonibare's films, which probe the entwined histories and identities of Africa and Europe. 
Sep 3 – Oct 17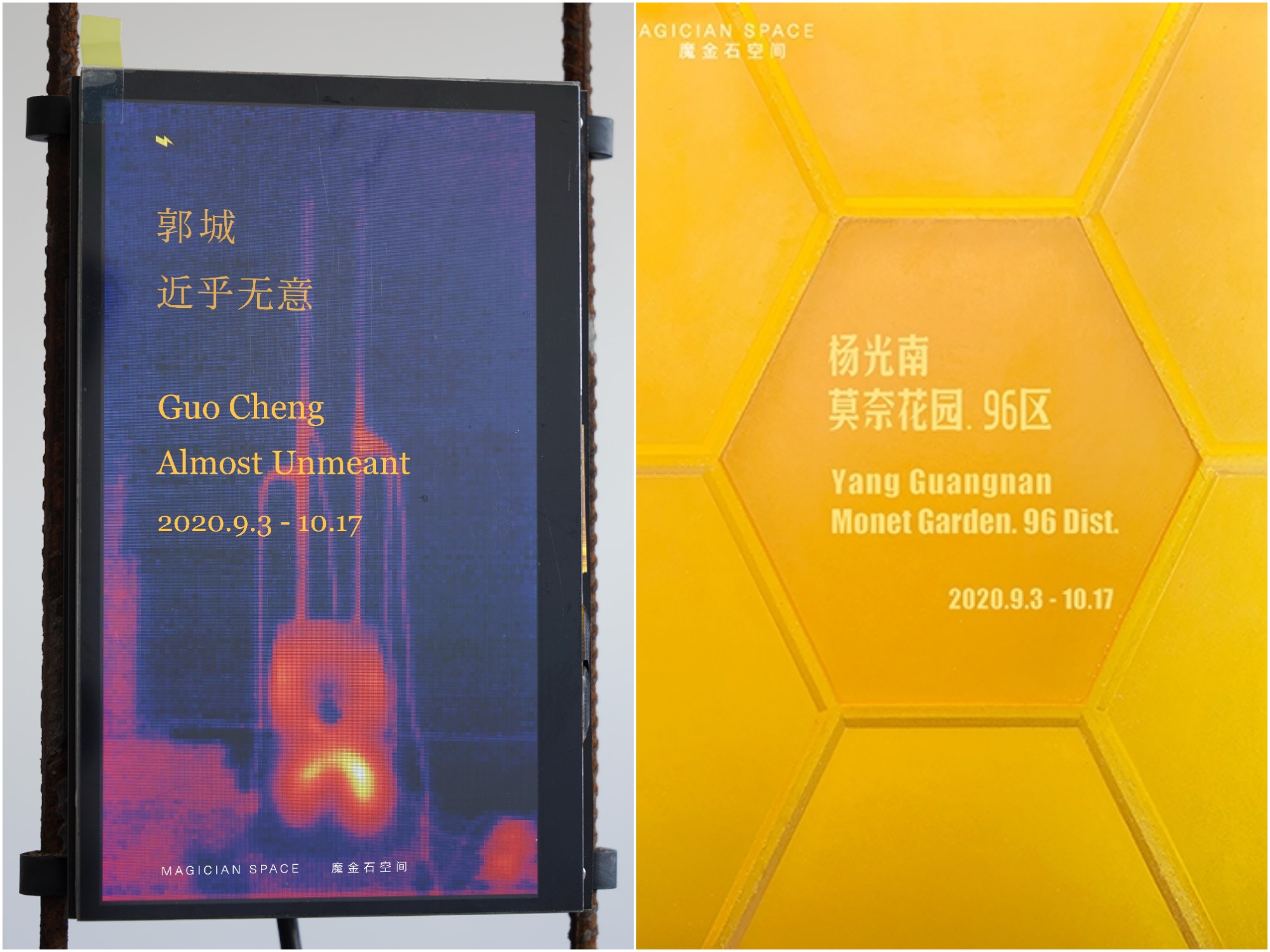 The constructed landscape links a pair of solo exhibitions at Magician Space. Guo Cheng's  "Almost Unmeant" reprises works from recent years that incorporate technology in demonstrations of how human activity imprints the material world. Some works imitate natural materials formed over geological time, like amber, while others incorporate plants or natural materials in antropocentric systems. Meanwhile, Yang Guangnan's "Monet Garden" sculptures are based on imitations of Western architecture found across China that mix element classical and modern elements into a generic, post-socialist landscape. Together Guo's and Yang's works demonstrate the brutalist paradoxes of a strictly materialistic conception of the world.
To read more of ArtAsiaPacific's articles, visit our Digital Library.