Stomping Ground
By Soo-Min Shim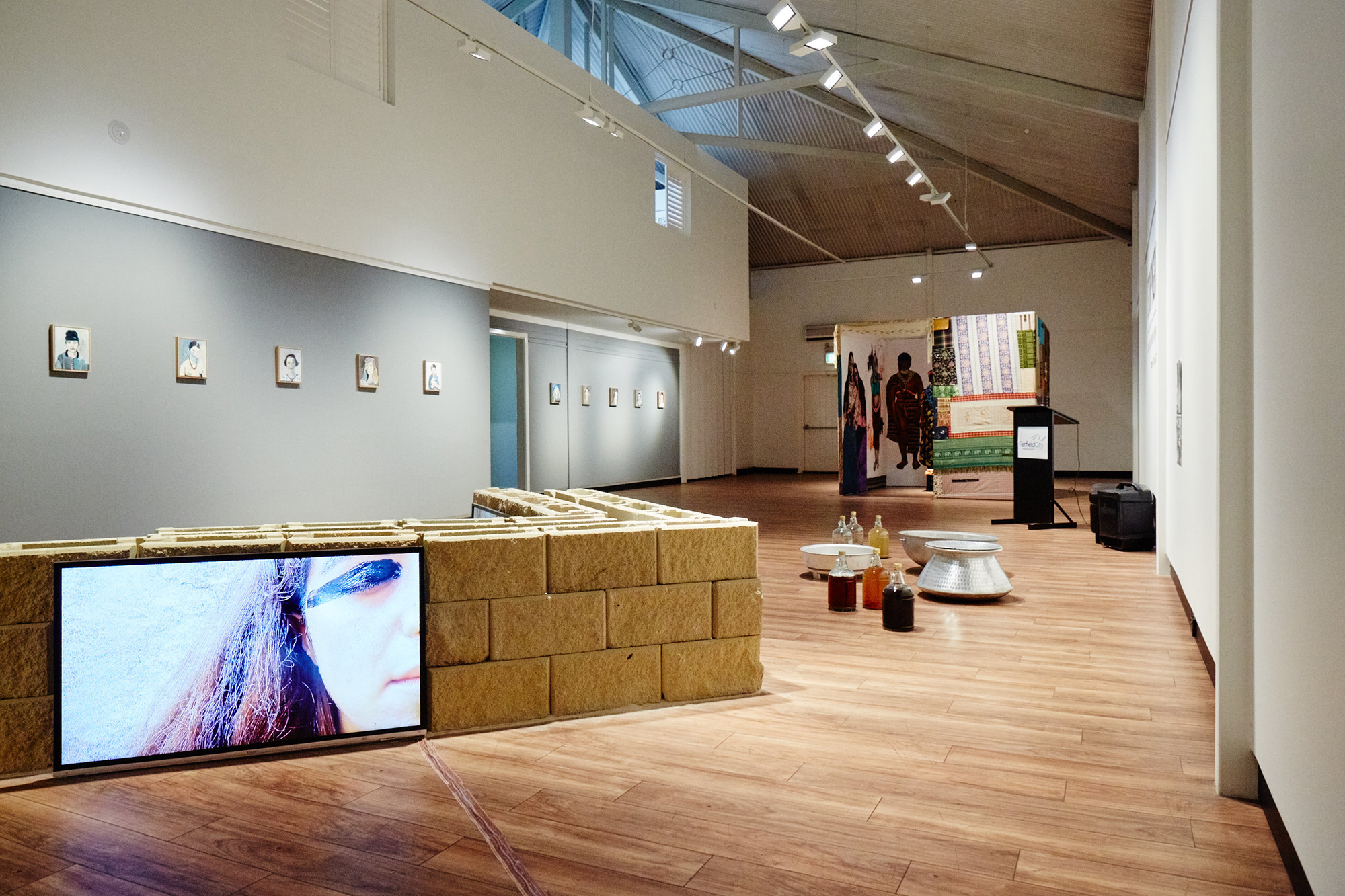 In a 2005 article in the Sydney Morning Herald, Australian art critic John McDonald called Western Sydney a "cultural wasteland," as most of local art scene was centralized in the inner West and city. Fourteen years on, greater Western Sydney has grownto be incredibly culturally rich, as exemplified by "Stomping Ground" at Fairfield City Museum and Gallery, showing the works of three Western-Sydney-based artists: Justine Youssef, Rosell Flatley and Linda Brescia.
The title of the exhibition is, according to curator Carmel Aiello, "more than just an idiom; it has become politics" as questions of place, locality and community are inherently political. These difficult questions are immediately posed by the first work encountered in the
gallery, Youssef's video installation Kohl (2018) in which two screens are nestled in the corners of a pile of sandstock bricks. In these
videos, the artist and her collaborator Duha Ali are seen enacting the Lebanese ritual of making kohl at a quarry in Kurrajong on Darug
and Darebin land, problematizing the performance of foreign traditional rituals on stolen Indigenous land. Similarly, Youssef's performance-installation an other's Wurud (2017) sees the artist creating rosewater, an important ritual in Arabic culture. Youssef confronts uncomfortable questions surrounding the space that immigrants occupy. Theorists like Homi Bhabha first coined the notion of the diasporic "third space" in reference to living in the liminal spaces between nation-states. However, Youssef cleverly identifies another third space that exists within Australia, in the tension between diasporic complicity in White Australia's assimilationist policy and resisting white hegemony by acknowledging Indigenous sovereignty. Her sandstock brick structures, erected from the same material used for the houses of the first British settlers, symbolize colonial foundations, and it is unclear whether they are in the midst of construction or deconstruction. This ambivalence encapsulates the fraught and complex existence of the diaspora within the binary of white and Indigenous Australia. Youssef's multi-layered work comments on the paradoxes of dislocation and displacement in settler-colonial narratives.
Flatley's installation Tahanan (2019) also speaks to migrant communities, paying homage to the inhabitants of the diverse Merrylands neighborhood who cared for Flatley and her family after their journey from Bohol in the Philippines to Sydney. The exterior of the wooden box is covered in second-hand textiles gathered from charity shops, literally and metaphorically referring to the cultural fabric of Western Sydney. It is a colorful celebration of lived experience accentuated by the portraits of women and children painted on the interior walls of Tahanan. Yet, in her artist's statement Flatley also speaks of being "a prisoner in the same community," suggesting a more nuanced understanding of her migrant experience. Is Flatley imprisoned by identity politics? Or perhaps by the notion of community itself? Indeed, as art theorist Miwon Kwon acknowledges in her book One Place After Another: Site-Specific Art and Locational Identity (2002), community has the potential to be double-edged, as groups run the risk of becoming victim to the "neat closure of [their] own homogeneity."
Hence, the insertion of Brescia's ten oil-on-wood "Common Ground" (2019) paintings is significant as she presents an understanding of community as something imagined and subjective. Her portraits of women who have inspired her, including modernist writer Katherine Mansfield and sculptor Louise Bourgeois, undoes the formulaic Essentialist understanding of Western Sydney as simply a place of marginalization. For Brescia, community is metaphysical, beyond the temporal, beyond postcodes, and just as private as it is public.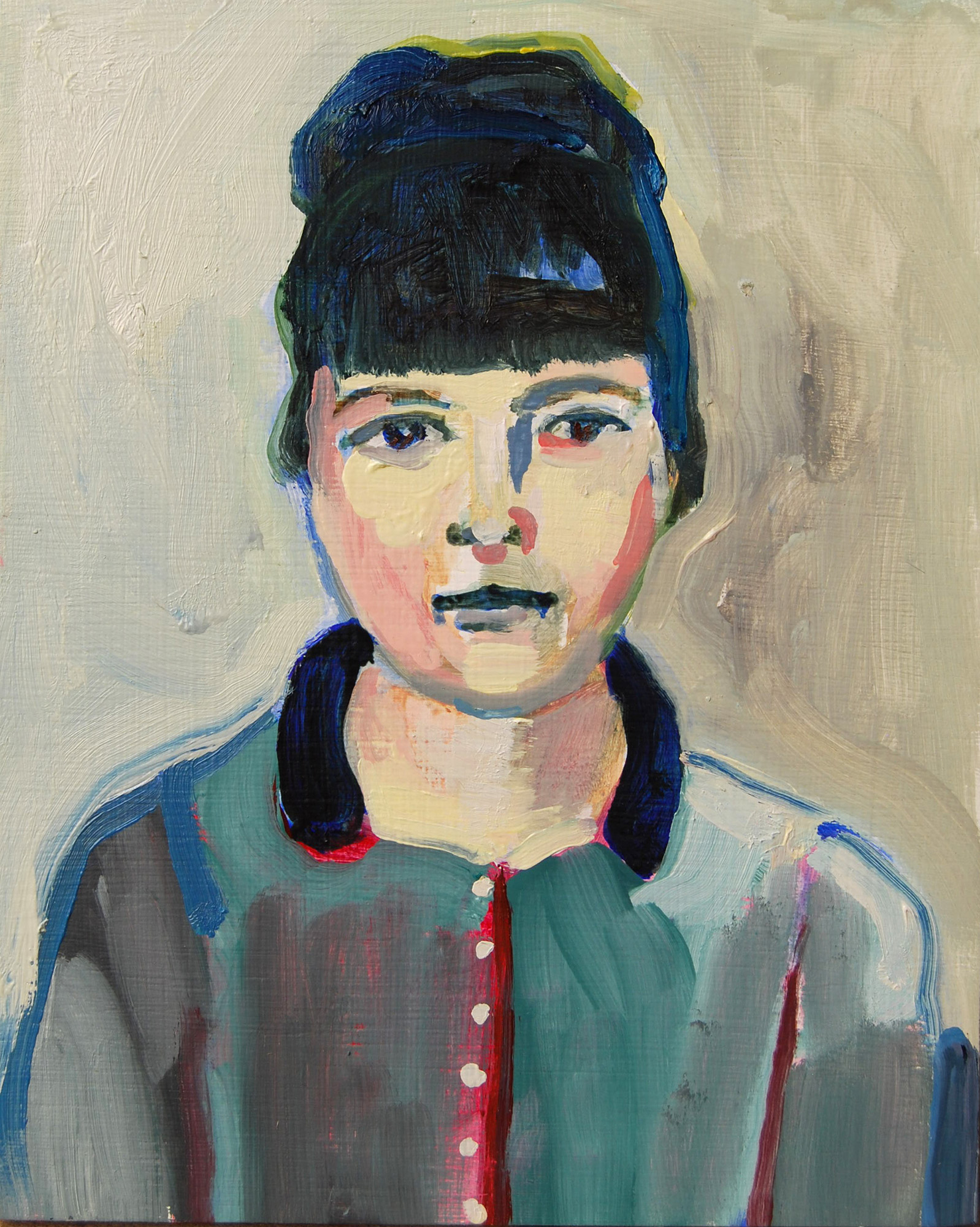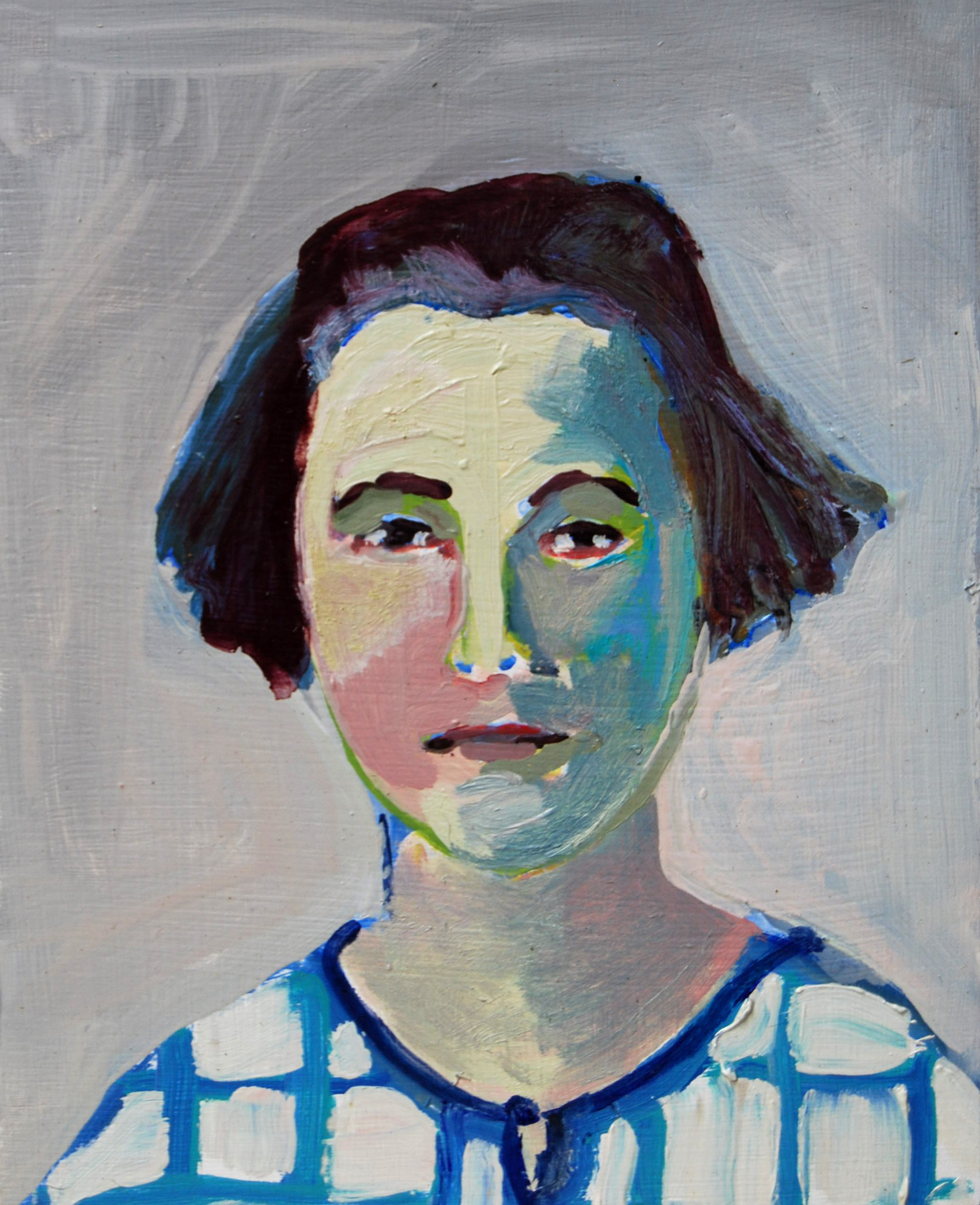 Larger mainstream institutions in Sydney including the Art Gallery of New South Wales and the Museum of Contemporary Art Australia have attempted to engage with Western Sydney via programs like Art Pathways and C3West. The controversial decision by the New South Wales Government to move the Powerhouse Museum to the suburb of Parramatta also reflects a desire to engineer a partnership with the West. However, as Kwon identifies, such programs, if executed poorly, can be seen as an intrusive, tokenistic contribution from elsewhere, and only exacerbate unequal power relations between institutions and local communities. By contrast, "Stomping Ground" was an extension of the Western Sydney community, involving artists with ties to the area. "Stomping Ground" challenged the erroneous conception that Western Sydney communities are monolithic and simply awaiting engagement from outside, showcasing the vibrancy
of the local art scene.
"Stomping Ground" is on view at the Fairfield City Museum and Gallery, Sydney, until June 29, 2019.
To read more of ArtAsiaPacific's articles, visit our Digital Library.