Curator Conversations: Alia Swastika
By Caroline Ha Thuc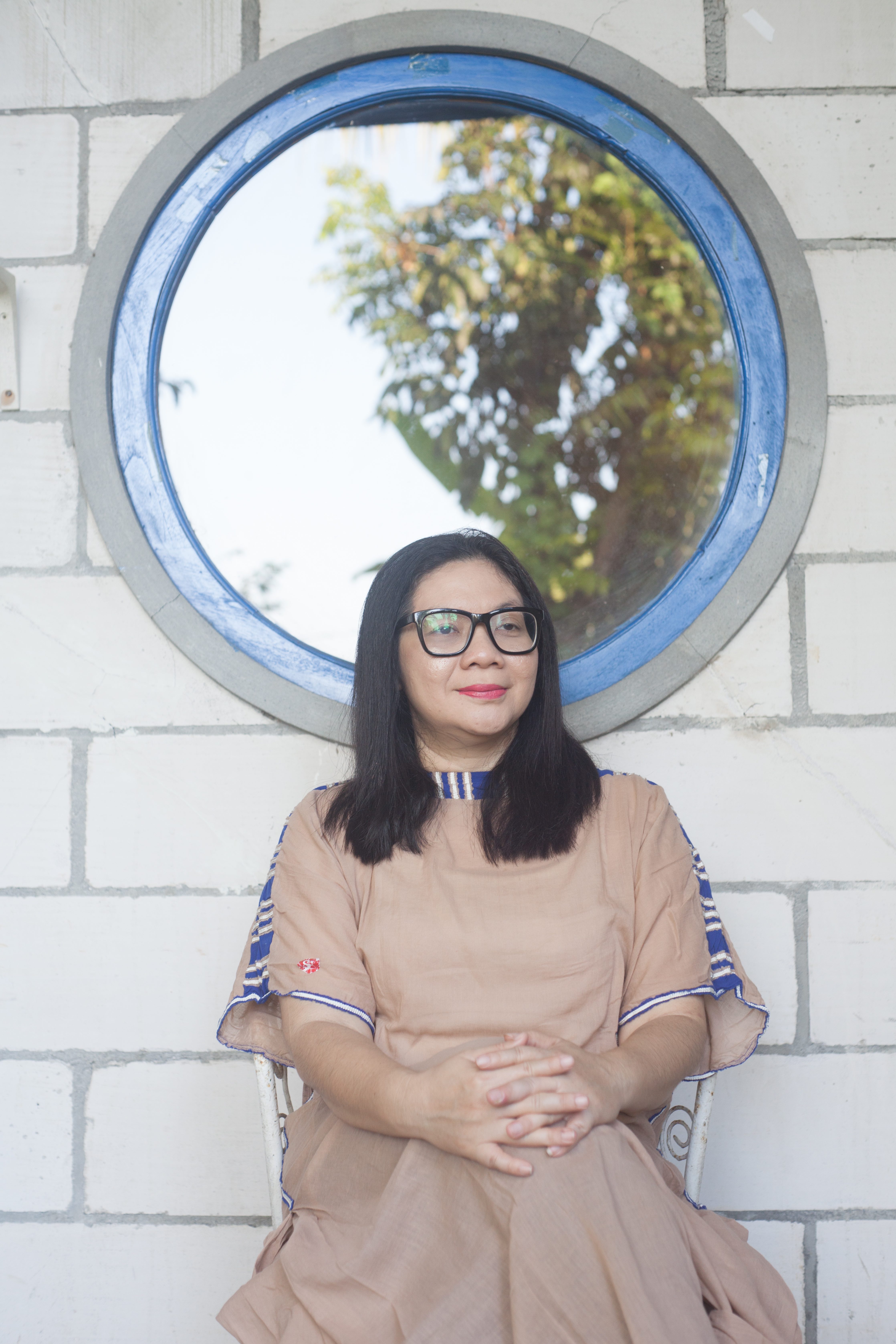 Curator Conversations is a series of dialogues between Hong Kong-based writer, researcher, and curator Caroline Ha Thuc and curators across the Asia-Pacific region. The first in the series is with Alia Swastika, a curator and writer who has been working as director of the Biennale Jogja Foundation since 2015. She previously served as co-artistic director of the 9th Gwangju Biennale and founded SOAP (Study of Art Practices), a publication and research laboratory on contemporary art in Yogyakarta. She was recently named as one of the five members of the curatorial team for Sharjah Biennial 16 in 2025.

Caroline Ha Thuc: At the age of 20, in 2000, you joined the KUNCI Cultural Studies Center in Yogyakarta. What drove you to this since you didn't have curatorial practice and art history backgrounds?
Alia Swastika: I knew Antariksa and Nuraini Juliastuti as part of a student university press. I learned much about cultural studies from their publications and discussions with them. From then on, I began to write articles for the KUNCI newsletter. It was an organic process of learning something new to me that significantly contributed to the foundation of my critical thinking. I am very grateful for this experience that allowed me, at a young age, to encounter such important thoughts and expand my references.
Writing and editing publications were your first activities within the art field (and are still an important part of your projects). How did it influence your curatorial vision?
Being a curator is an intellectual thinking practice. Still, for me, curation has to be bottom-up: sharing and producing critical thinking that comes from everyday practice and reflects on the power relationships of the everyday. As such, writing itself is a political act, and I always stand for political art. My writings and publication projects are homages to those who initiated societal changes through art and cultural acts. My curatorial vision is also shaped by this trajectory of intellectual movement, activism, and, simultaneously, the "poetic" aspect of the arts.
Do you think that this bottom-up vision and activism is a legacy of the history of Indonesia?
This is not unique to Indonesia as Global South artistic practices generally have an activism tendency due to a long history of political fights in the contexts of colonialism, dictatorships, class struggles, and many other issues we shared. Freedom of expression is something you need to fight for, not something given. The limited support from the government to art and culture has also encouraged us to be more independent. Therefore, we have created various alternative ways to build our art ecosystem based on our needs and situation. This led us to develop self-organized art activism.
Founded in 1988, Cemeti Art House [now Cemeti – Institute for Art and Society], like KUNCI, is an important platform that favors socially engaged practices and independent knowledge production. While you are a board member at Cemeti Art House, how did these places shape your understanding of art and curatorial language?
Working in Cemeti has greatly influenced my understanding of art in many aspects: the process, the making, display, communication, publication, etc. I also need to build long and deep relationships with artists. I learned also how to build participatory and community-based projects. Cemeti Art House is more than a school for me; it is a laboratory and a home at the same time.
These spaces are also run by artists. More generally, the place you work in, Yogyakarta, is very community-oriented. Is this collective spirit still modeling your mindset?
Yes, we rarely signed individually as curators. Most of the projects resulted from intensive discussions with the whole team, including founders Mella Jaarsma and Nindityo Adipurnomo. It was always a collective creation. I also collaborate with different people. Not only do we form a collective, but we also provide platforms of meeting points for various individuals to favor conversations across generations, disciplines, and cultural contexts. Forming a "collective" as a stable group, as we understand it, is quite a luxury item for me due to my limited time. Still, collectivity is a method and spirit, not a form, so that we can work within that frame even as individuals.
When you worked for Cemeti, you also led a community project that aimed at favoring artistic programs and helping villagers after the 2006 earthquake. How did this experience modify your perception of art?
Most of the areas we covered during those projects were in villages around Yogyakarta province. I had to move around and work with villagers. I do have some childhood memories of visiting my grandmother in the village, but I grew up as a city girl. This project allowed me to learn about the village's wisdom and local knowledge and understand the context of traditional arts and various rituals. It was a big encounter with various Javanese traditions, mythology, and philosophy. It made me understand how traditions could be part of contemporary art practices and how they connect to identity politics. Many practices of the Global South are still coming from traditions. Increasingly now, I dig deeper into these localities and translocalities, thinking more about the politics of location within the cartography of global contemporary art.
Do you see art as an agent for change?
Since the beginning, I still believe that art can transform a society, even in a very subtle and invisible way. Art creates a space for articulating and connecting collective and individual memories, functioning as a foundation and trigger for social movements. It allows us to imagine a better world for everyone. Art breaks boundaries and limitations; it helps us find emotional connections and expressions when language cannot reflect on our repressed feelings. This all leads to empathy, solidarity, and, as we see it, bringing us together to think about collective actions to change the world.
In 2015, you became the Director of the Jogja Biennale (BJE), then Director of the Jogja Foundation. How free do you feel inside this framework? What are the challenges that you face?
I think Jogja is quite an interesting ecosystem. On the one hand, it is very cosmopolitan but, on the other, quite conservative. It is still difficult for women to lead a public organization without being confronted by such a patriarchal society, so this is one challenge. Secondly, there is no art history or major art discourse in universities that would give the younger generation a basic understanding of how to shape their critical thinking, which is very important. So, we have to create the platform on our own. However, these are all opportunities, and I am happy to be engaged in this difficult situation. Of course, there are challenges in terms of funding and bureaucracy, but it is also everywhere. Jogja is a very interesting laboratory for artistic practices, not only at the level of the discourse in terms of the history of colonialism and syncretism but also regarding the possibility of the artistic process itself.
The "Equator" series, focusing on art from countries close to the equator, started in 2011. At that time, it was important to give exposure to artists from the Global South and embed their practices in a network of regional relations. Most of these artists are now recognized internationally, and more links have been established transnationally. How much do you think the Biennale has contributed to this successful outcome?
As we are committed to working with artists across generations and cultural contexts, we work a lot with the younger generation of artists to give them the opportunity to create a significant body of works based on their research and to effectuate artistic experiments that are usually difficult to be shown in a gallery. Over time, many of these works have been circulating in regional and international exhibitions, meeting wider audiences and being seen in different contexts. Those artists had seen the Biennale as a strategic platform to challenge themselves and present the best versions of their works and ideas.
The 2021 Biennale was entitled "Indonesia with Oceania," the idea being to connect Indonesia with the Pacific. This year, you chose to combine the idea of "translocality" and "transhistoricity." Why is geopolitics still so paramount in framing Southeast Asian contemporary art?
The idea of Global South and "Equator" was the stepping stone of the First Round of the Biennale and was developed into a more diverse spirit by establishing relationships with countries of intersecting histories or contexts. In the Second Round, the BJE aspires to build partnerships with other regions. I see geography beyond places and locations; rather, it is a complex mix of histories and power relations. For us, putting forward a geopolitical discourse means bringing forth a spirit of resistance and a strong encouragement to create more equal global art politics. There are so many inadequate narratives about our global art history where the Global South is missing or just positioned at the feet of the Western art system. Thus, this is also an action-based method aiming at rewriting art history and, more importantly, creating stronger connections and solidarities among artists, curators, and art activists from the regions so that we can "decolonize" the system together.
The idea of transhistoricity refers to the course of history that inspired civil movements that contributed to the change of the power constellation in the art world. The First Round of BJE was inspired by the Asian-African Conference (AAC) movement, which later manifested itself into the Bandung Spirit. After the AAC, the movement grew into the formation of the Non-Aligned Movement in the early 60s. We believe that the timeline of history is a fundamental stepping stone for preserving the spirit of decolonization underlying our endeavor. It also leads us in advancing past endeavors to shape the possibility of the future. Connecting historical narratives with the contextualization of various localities will be our adventure for the next few years.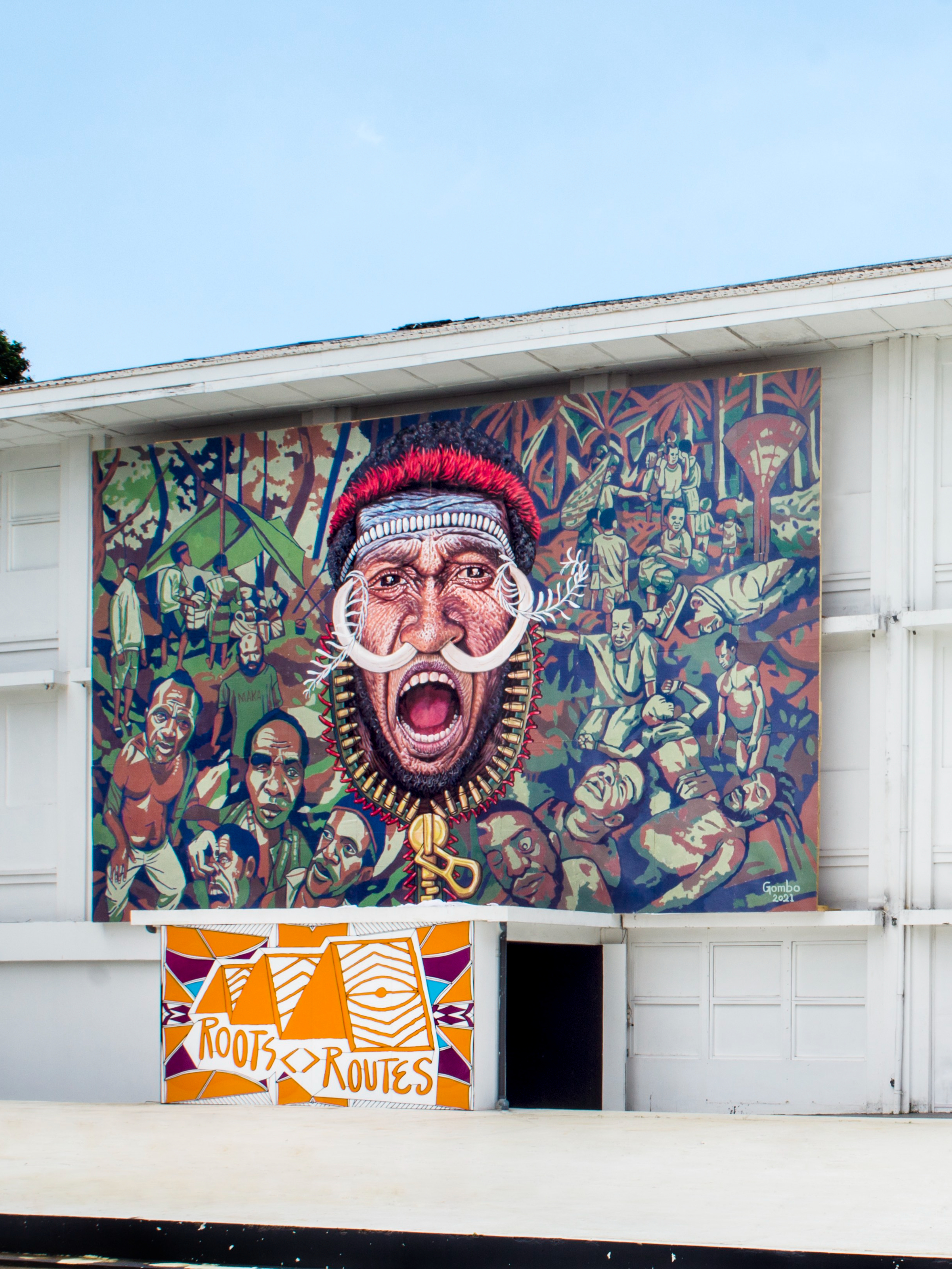 By defining those frameworks, you are contributing to the creation of narratives in art history. Would you say that this is one of the roles of the curator?
History can be read from a personal and subjective point of view. The contribution of a curator, at this stage, is to bring his own subjectivity as part of wider historical narratives and to engage in writing, articulating, and disseminating these alternative histories in order to challenge the mainstream narrative. The whole process will hopefully shape new historical narratives. Curators will find that the process of rewriting history is itself very complex and never-ending.
How much do you think these discourses have an impact on modeling the collective local imagination?
The creation of new platforms for knowledge production about art in the Global South and the entanglement of art activism in the BJE series has contributed to a new way of thinking about global art cartography. Younger generations of artists and communities were exposed to various art practices and discourses from different parts of the world, and they learned more about shared histories of colonialism, ecological problems, local knowledge and spirituality, gender diversity, etc. This process has opened possibilities for imagining new power relations in the world we live in today.
We are trying to build the concept of "Equator" as a collective imagination for art and culture communities to create an art scene that is equal for many—respecting the rights of marginalized groups and re-invoking local wisdom and knowledge. We must underline the issues related to the politics of location, uncover power gaps, and conduct experiments that may reveal the idea or experience of equality.
Besides giving more exposure to local artists, the "Equator" series aimed to explore other exhibition-making models outside the Western framework. Do you think there is still a space for inventing new ways of organizing exhibitions?
Yes, and some of my recent projects aim to experiment with more organic processes. It is time to try building real human-to-human connections and to navigate the post-Anthropocene discourse in a better way.
For the 2023 Biennale, we will work with spaces and communities in some villages in Yogyakarta province, rethinking the creation of spaces towards more connections to local situations and the historical narratives of their surroundings as a way to challenge the biennale format with more community engagement and citizen participation.
Exhibition-making is usually linked to knowledge production, and the education issue is often raised when discussing with curators. For you, do exhibitions aim at producing knowledge?
Yes, exhibitions participating in knowledge production and distribution in Indonesia are still urgently needed. Most of my projects emphasize this production of knowledge, particularly the processes of unlearning or deconstructing the established knowledge that has been mostly built upon Western approaches. What we learn from exhibitions is very much about tacit and embodied knowledge, the possibilities of reconnecting collective memories, and creating movement to change the community. This embodied knowledge can help individuals think of their own identity and experience and, later, bring this awareness in conversations to a broader audience.
Organizing the First Round of BJE showed us the importance of maintaining local beliefs and wisdom, expertise built on the philosophy of nature and life, as well as the sovereignty of Indigenous society. With the concept of translocality, the BJE attempts to connect local knowledge—the systems of art and culture based on specific Indigenous situations, and the articulation of knowledge that is rooted in local languages with others. We dream about bringing together Indigenous artists, communities, and scientists from all over the world.
I suppose this production and transmission of knowledge comes along with a strong emphasis on audience engagement. In the Biennale, this is not always easy because of the quantity of the featured artworks and the huge spaces involved. Over the years, did you develop specific strategies to better engage with the public?
One of the focuses of our public programs is to work with schools and teachers so that they can see events like biennales or exhibitions as good platforms for learning and for starting to appreciate arts in everyday life. We encourage students with various backgrounds to engage with artists and artworks, and we open possibilities for critical discussions. Many of the students have been so engaged that they have started to work with us as volunteers or interns. They mentioned that Biennale Jogja has opened their eyes to what political art can be. I have received many applications for our open programs that really underlined the importance of Biennale Jogja as a learning platform for people to understand arts and build their critical views about the world. We are very much audience-oriented, and it is crucial for us to communicate and engage with people in our activities and discourse development.
Don't you miss smaller spaces where perhaps more radical experiments can be tried?
I have a small studio now, Lohjinawi Art Studio, that I would like to develop as a residency with a focus on experimenting with the practice of working with the local community. We are still at a very early stage, but we are trying to create relationships with neighbors and the surroundings outside the art circle. For me, it represents more of an effort to think very slowly about how we can create long-term relationships within social communities without focusing on any artistic results. I see it as a civic and social responsibility rather than as a curatorial project. But I am happy to see a small space growing at its own pace. In this transitional context, my own pace is also getting slower, which is a good sign.
You published a book on Indonesian women artists under the New Order era: how is the gender issue addressed today in Indonesia, and is it a topic you are also exploring as a curator?
There are many younger artists, curators, and art workers who are now very much aware of gender issues, and that is great! It looks so different from when I grew up. Now, women are fearless and have the courage to speak up. As for myself, yes, I am increasingly working on exhibitions that are based on feminism as a perspective, not merely as a theme.
How different will be the next edition of the Biennale Jogja?
Continuing the experience of investigating localities and embracing the discourse of decolonization that was strongly raised during the first round of "Equator" projects, for this iteration, Biennale Jogja will be located in a village area of Yogyakarta province to create an encounter of contemporary art practices with local, urban, and rural communities, narrating the politic of locations from the periphery. There is a rise of recontextualizing the "village" as a political identity and location that mainly follows the consequences of post-pandemic life, which includes a discourse about human resilience and a new paradigm of ecological knowledge. So, we moved out from the museum, looking for a direct connection with the community and villagers, working with local artisans and others to document the knowledge. It is time for us to learn from the ground and recreate the notion of biennales with the people.
Caroline Ha Thuc is a writer, researcher and curator based in Hong Kong.

Subscribe to ArtAsiaPacific's free weekly newsletter with all the latest news, reviews, and perspectives, directly to your inbox each Monday.