A Four-day Whirligig
By Hemant Sareen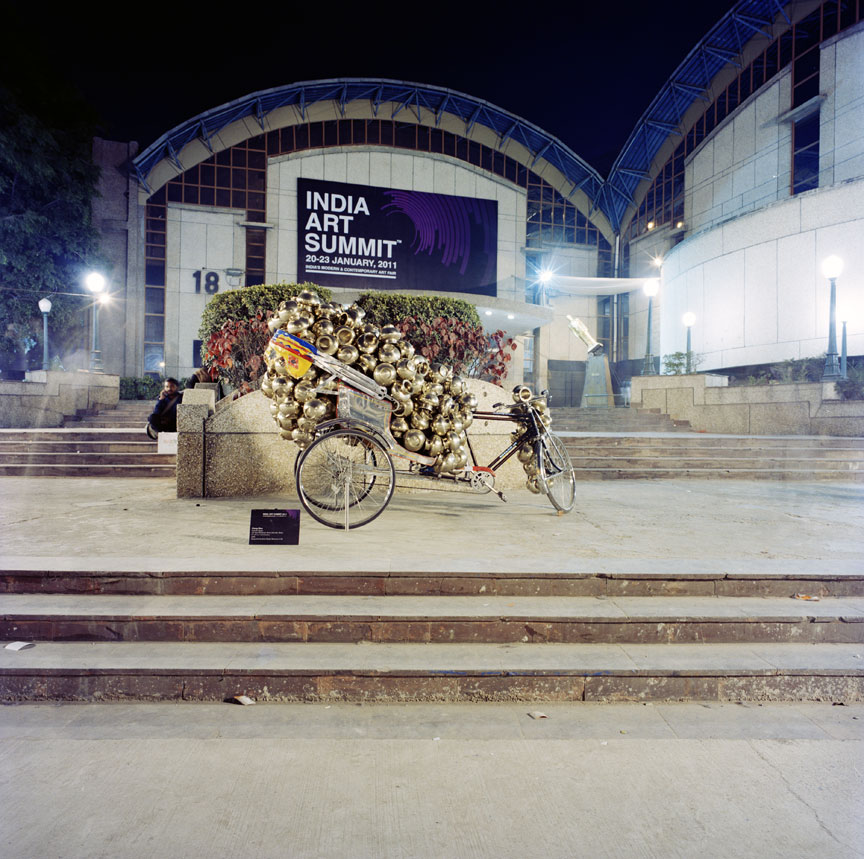 In the four-day whirligig of the India Art Summit 2011 while some chirpy gallerists were claiming to have sold 30 percent of their wares on the very first day and around 60 percent on the third, I realized the value of a good pair of walking shoes. I had just hobbled past the event's photo-op of superstar artist Anish Kapoor and the alpha-pundit of postmodernism Homi K. Bahbha in a light embrace among the bustling pavilions. Tight shoes also made the already long and faraway queues for food just not worth the bother. 
That said, more comfortable shoes wouldn't have prevented me from missing some of the talks at the Speakers' Forum on the second day. The coinciding rehearsals for the Indian Republic Day annual parades on January 26 were to blame. By the time I got out of a scrum at a nearby traffic light and jumped through several hoops of security, Homi and Anish were already through with their talks. Luckily, I did catch the live broadcast in the amphitheater of Indian collector Swapan Seth's very engaging account of what he does and does not buy. As is his wont, he blamed his teenage son for his far-out collection. In the same vein, Anupam Poddar, a fellow collector, rationalized his own madness, but unable to hear over the noise around, I could not tell whom he held responsible for it.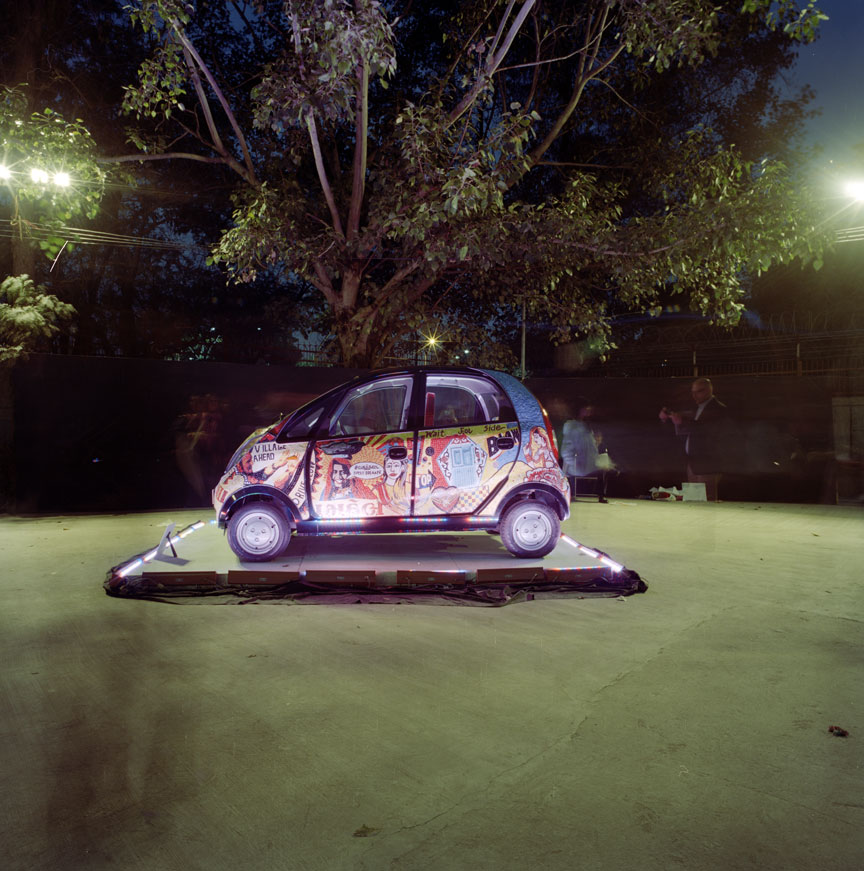 At one of the talks, the microphones were not switched on until 15 minutes in. In the next session, Hou Hanru was chatting with Dan Graham, the American conceptual artist who inspired Anish Kapoor. Dan delivered a rather comprehensive account of his entire oeuvre. At one time giving the context for his watery works he impishly deadpanned: "This was the time I smoked marijuana!" The audience remained unmoved by this disclosure in their very silent, attentive sincerity. Clearly, Dan was the only connoisseur of the spliff in the cold, acoustically challenged hall.
During another discussion on the role of museums, chief curator of Tate Modern in London Sheena Wagstaff narrated how Tate Modern had become a public creative space, which she feels is the future of the museum. Someone in the audience suggested that curators invent a new word for an institution whose aspirations increasingly distance themselves from the original role of a glorified warehouse for national treasures. There were few takers. Many among us wished Sheena would take over Delhi's fusty National Gallery of Modern Art or the planned Tate Modern India in a decommissioned power station in Delhi. 
My last memory of the IAS was the discussion of art criticism and writing, where all the panelists, all big time editors, publishers both Indian and international declared they were doing fine, thanks for asking.